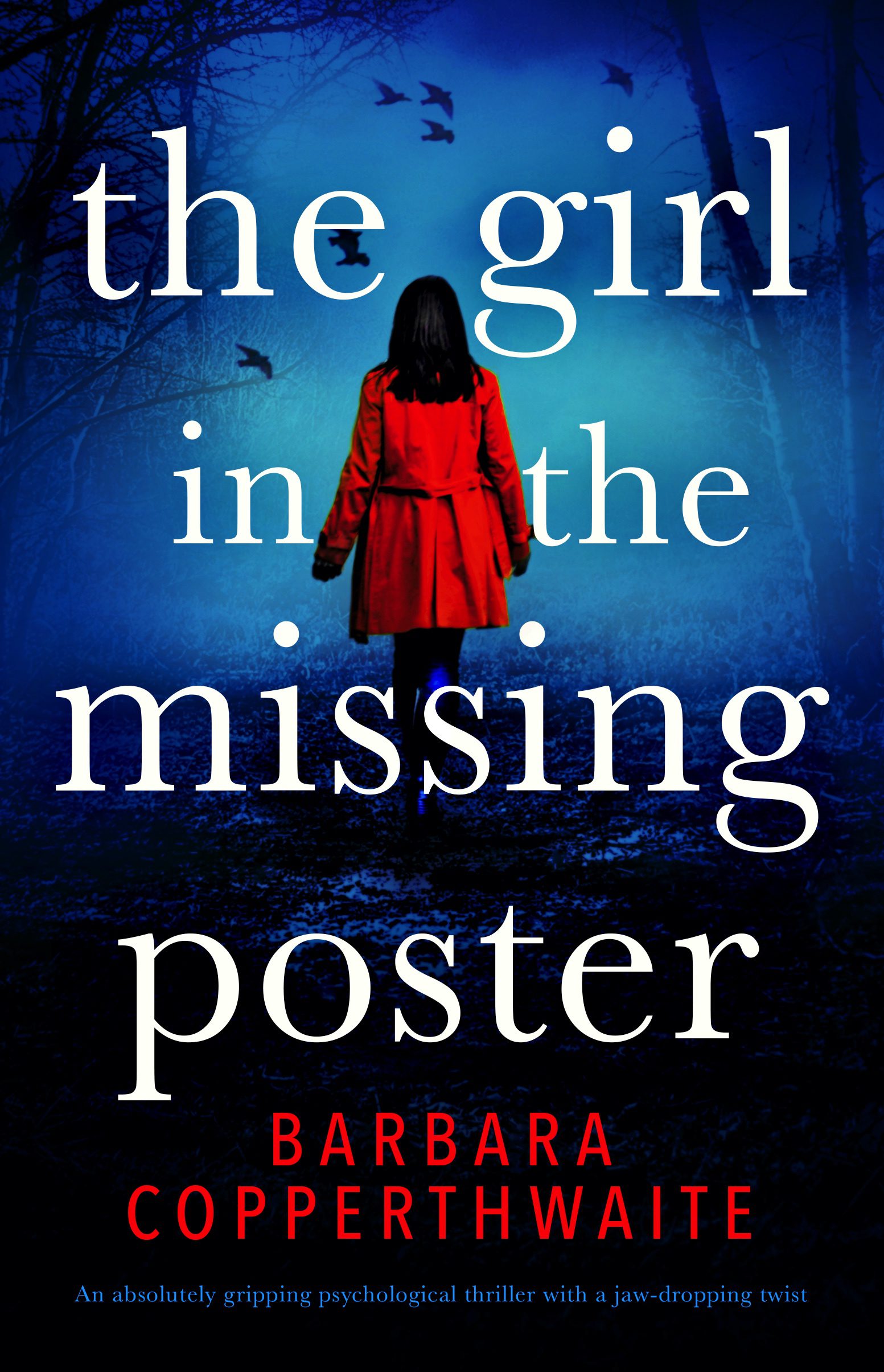 Stella Hawkins has never given up hope that her missing twin sister will be found, either dead or alive. Every year she puts up posters and flyers to encourage the search but this year, the 25th anniversary, she takes part in a documentary to get national coverage.
The Girl in the Missing Poster is an intriguing psychological thriller. Stella's whole life has been dominated by her twin's existence and then disappearance. She is desperate for closure and the truth.
The book is mostly written from Stella's first person perspective. We can see her emotions and her determination to find the truth about her sister. I really liked the use of the documentary transcript to show evidence and attitiudes of witnesses and peripheral characters. The descriptions of the body language is an effective way to convey the characters' behaviour without drawn out descriptions.
The mystery led me to have lots of theories about how and why Leila disappeared but author Barbara Copperthwaite keeps the secrets until the end. I didn't particularly enjoy the email exchanges between Stella and someone claiming to have information. This narrative device stretched my credulity a little too far although it did allow Stella's emotions to be fully explored.
In a subplot, Stella is a dog behaviourist but also stands up for abused animals. This makes her enemies and this leads to a blurring of the plot threads as we are unsure which events are due to her actions in the present and which link to Leila's disappearance.
Overall, I found The Girl in the Missing Poster hugely enjoyable and it maintained my interest from the first page to the last.
I have previously reviewed Flowers For The Dead by this author.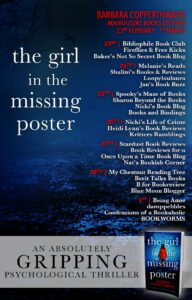 B Copperthwaite Media Kit:
Title: The Girl in the Missing Poster
Author: Barbara Copperthwaite
Buy Links:
Description:
24 June, 1994 – Nineteen-year-old Leila Hawkins runs from her father's birthday party into the stormy night wearing her sister Stella's long red coat. Some say she was crying, others swear they saw her get into a passing car. Nobody ever saw her again.
Present – This time every year, on the anniversary of that fateful night, Stella decorates the small seaside town she grew up in with pictures of her beautiful missing sister. But after twenty-five years, is it even worth hoping someone will come forward? Perhaps the upcoming documentary will spark people's memories by reuniting all the guests who were there the night Leila went missing.
As old friends gather and long-buried secrets begin to surface, the last thing Stella ever expects is a direct response from someone claiming they took Leila. They want private details of Stella's life in return for answers. But as the true events of the night of the party play out once again, who is lying? And who is next?
From the bestselling author of The Perfect Friend, this absolutely gripping psychological thriller will keep you up all night and leave you sleeping with the light on. If you loved Gone Girl, The Girl on the Train and The Wife Between Us this book is for you!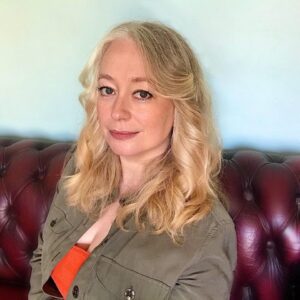 Author Bio:

Barbara is the Amazon and USA Today bestselling author of psychological thrillers INVISIBLE, FLOWERS FOR THE DEAD, THE DARKEST LIES, and HER LAST SECRET.

More importantly, she loves cakes, wildlife photography and, last but definitely not least, her two dogs, Scamp and Buddy (who force her to throw tennis balls for them for hours).

Having spent over twenty years as a national newspaper and magazine journalist, Barbara has interviewed the real victims of crime – and also those who have carried those crimes out. She is fascinated by creating realistic, complex characters, and taking them apart before the readers' eyes in order to discover just how much it takes to push a person over a line.

When not writing feverishly, she is often found hiding behind a camera, taking wildlife photographs.
Author Social Media Links: