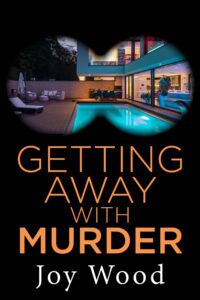 One man, a wife and a mistress. A deadly plot to remove a rival. Max Maric is happily married as far as his wife Claire is concerned, although perhaps he's working too hard. He is hoping for a merger of his spa business with that of his mistress Annabelle but she refuses to start dealing with paperwork until he marries her. She also has hidden mental health issues…
Getting Away With Murder is an entertaining and engaging psychological and domestic thriller by Joy Wood. This is the first book I have read from this author but I look forward to finding her other books.
The start of the book carefully and gradually introduces the three main characters. Claire is the blissfully unaware wronged wife. Annabelle is the 'other woman', wealthy and single minded in love and business. Max is playing them both and I found it difficult to know where his true affections fell. He is jealous and protective of Claire yet is eager to pursue Annabelle and her business.
The love triangle is reaching its climax as Annabelle demands that Max leave Claire so they can proceed with the business merger. He delays due to Claire's birthday party but Annabelle pushes on with wedding plans regardless. The idea of murder doesn't strike Annabelle until half way through the book. Her mental state has deteriorated as she skips appointments with her therapists and doctors.
The book is easy to read and the style of writing draws you in by making you involved intimately with the characters' lives. The book focuses on Claire and Annabelle's perspective, written in the third person, and we see Max through their eyes.
Getting Away With Murder maintained my interest and brought the main three characters to life.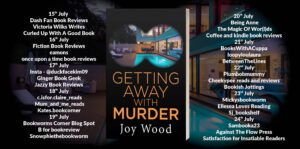 Getting Away with Murder
Claire is happily married to the charismatic Max Maric and living the dream in a luxury house in the prestigious Sandbanks area of Poole Harbour. She loves her husband and their precious son, Freddy. Her life is perfect. Or so she thinks.
Annabelle is Max Maric's lover. She's a wealthy widow and is all set to marry him, just as soon as he's divorced. Her life will then be perfect. Or so she thinks.
One man, two women, but they can't both have him.
And he doesn't get to choose – the schizophrenic decides, with a sophisticated plan to eradicate her nemesis in the most heinous of ways.
The intended victim needs a friend. Fortunately, she has a new one she's become close to.
But nobody told her that false friends are worse than open enemies.

Purchase Link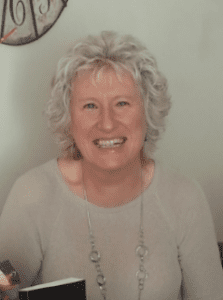 Author Bio
Joy Wood has worked as a nurse most of her adult life and turned to writing six years ago to 'see if she could.' Her earlier work was adult romance and intrigue, but more recently she has switched genres to romance with a crime element. Joy lives in the small but charming seaside town of Cleethorpes in North East Lincolnshire and her writing ideas come from watching the tide turn daily, of course with the obligatory ice-cream – someone has to support the local economy!