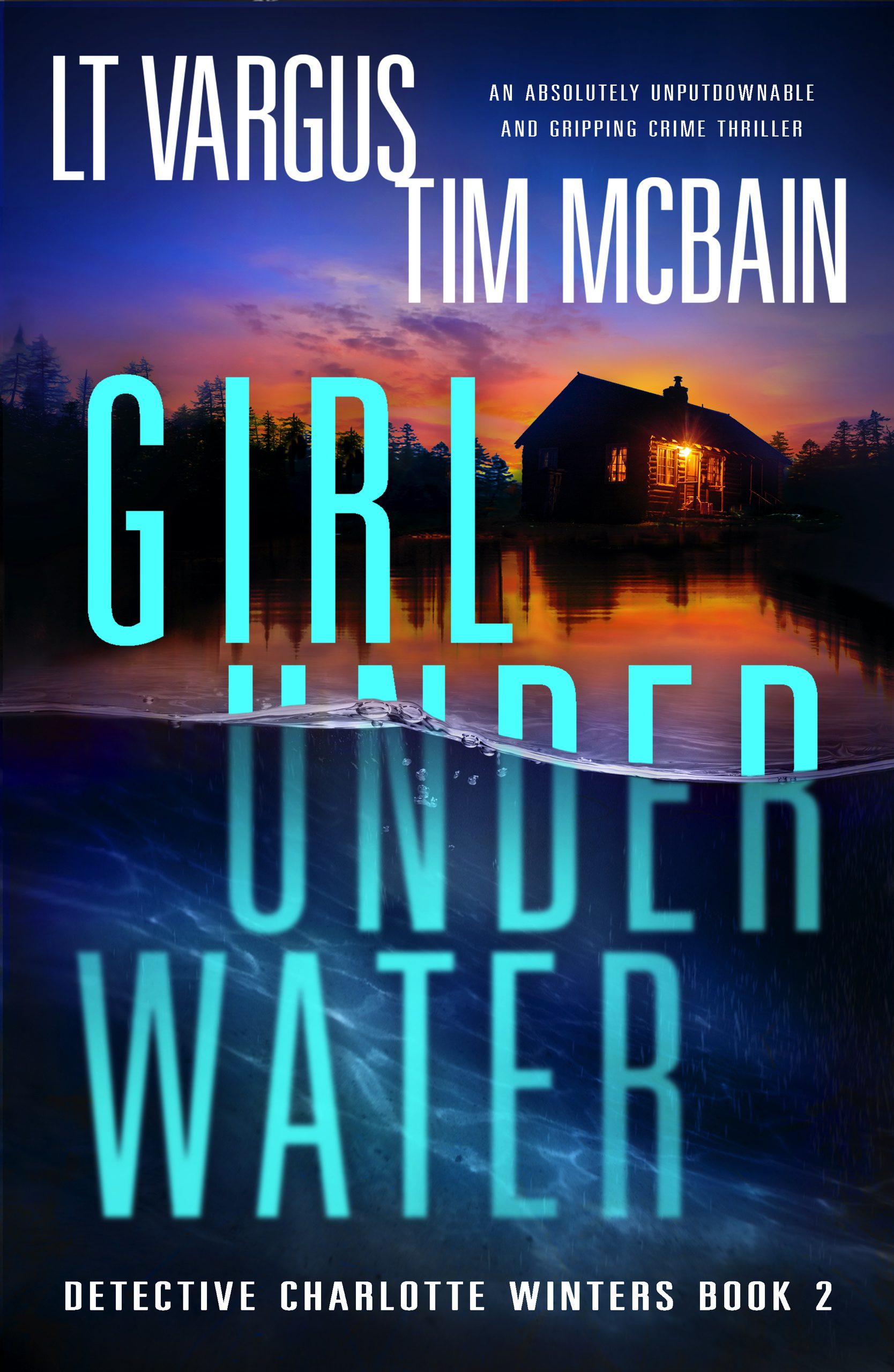 The super rich Carmichael family call in private investigator Charlie Winters when the patriarch is found murdered at the bottom of the stairs. She immediately suspects one of the six siblings is responsible but as she begins her investigation there are motives and suspicious behaviour everywhere. Then another member of the family dies in front of her…
Girl Under Water is the sequel to First Girl Gone but you do not need to have read the first book: there are no spoilers if you choose to go back and read them in the wrong order.
I love the quirkiness of the style of writing and the brilliant literary device of Charlie's ghostly or imagined sister Allie, murdered years before. The sibling bickering between Charlie and her deceased sister continues to entertain and adds a wonderful extra dimension to the characterisation. The emotional and personal side of Charlie's life comes to the fore as her uncle receives good news but her mum has mental health concerns.
The murder investigation itself is dramatic and kept me guessing until the end. Secrets and motives appear as the plot twists unfurl. Charlie's life is in danger as she searches for the truth and the ending was action packed.
Overall, Girl Under Water was an entertaining thriller with a wonderful lead character and witty writing style. The book is divided into short chapters (my favourite style!) so the pace is fast and keeps the dramatic momentum.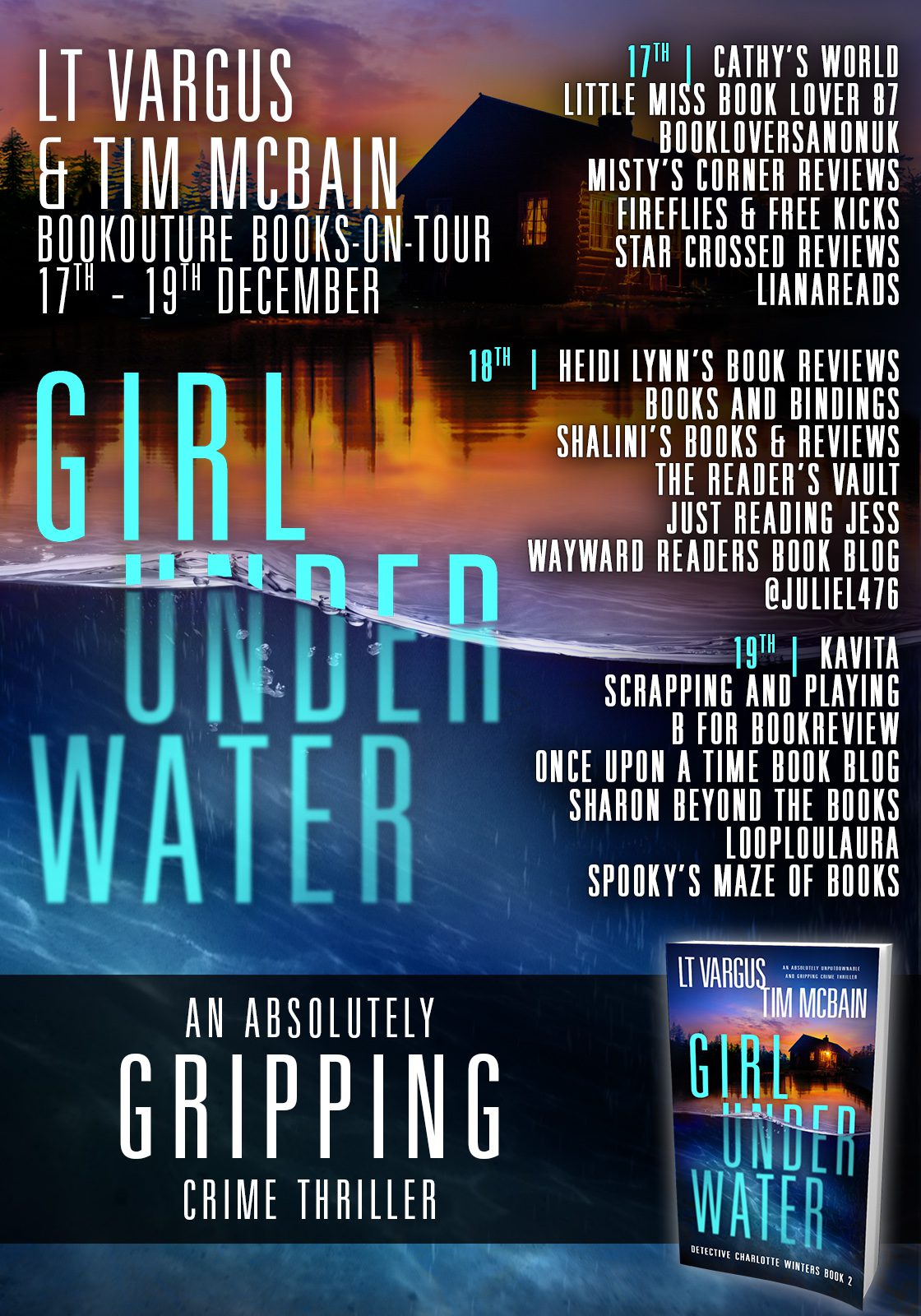 Book Description:
Her numb fingers scrabble over upholstery, over metal, over glass, searching for a way out. Water stings her eyes as she's dragged downward, clinging to her last breath as she's absorbed into the cold dark below…
When Gloria Carmichael's body is found broken and bleeding on the sidewalk just days after knocking on Detective Charlie Winters' door begging for help to locate her father's will, Charlie's instinct is confirmed: her latest case is about more than just a simple family feud.
The Carmichaels are famous in Salem Island for their large family and charitable work, but, moments before she died, beautiful, trustworthy eldest daughter Gloria called Charlie to say she had uncovered a terrible secret that would break the mystery of her father's death wide open.
With the voice of her murdered sister ringing in her ears —pushing her to risk everything to bring justice to the innocent —Charlie takes matters into her own hands. She won't let another family break apart like her own, and she knows the answers she needs are hidden somewhere inside the Carmichael home.
But as Charlie races to confront her main suspect—a file containing evidence that will devastate the Carmichael family on the car seat beside her —she's rammed off the road and over the edge of a nearby cliff. Fighting for breath in a sinking car, Charlie has to survive or other innocent lives will be taken. Everyone involved is keeping secrets, but only one twisted soul is prepared to kill to keep theirs…
An addictive crime thriller with twists at every turn, you won't know what hit you after you've finished Girl Under Water. A perfect read-in-one-sitting rollercoaster ride for anyone who adores Angela Marsons, Robert Dugoni and Mary Burton.
Author bio:
L.T.
Vargus

and Tim McBain are the authors of the Violet Darger series and The Scattered and the Dead series among others, which have collectively tallied over a million downloads. Their book, Dead End Girl, peaked at #3 in the US Kindle charts and has remained in the top 10 in multiple sub-categories since it was published in 2017.
Buy Links: