Tina is a single mum to little Luke. They are cramped in one room and dream of a brighter future. Eloise is married to Jared but knows he cheated on her. She is unable to divorce him due to a prenup so settles on a deadly plan instead…
Her Husband's Secret is a psychological thriller set in America.
Tina's lover had lied about his identity so she was never able to tell him that she was pregnant. Now she has struggled to raise him alone so she jumps at the chance to find her own home with support of realtor Eloise. But she doesn't know that Eloise is aware that it is her husband who fathered Luke and she has planned to reunite the adulterous pair so that she can take her revenge. Eloise's plan is going perfectly except for her reliance on her cousin Ricky. He has mental health problems and becomes fixated by Tina. The book is written from the perspectives of Tina, Eloise and Ricky so we see their emotions and understand their actions.
I was absolutely absorbed by this book, although I didn't find it particularly credible. So I suspended my disbelief and got on with enjoying a fascinating story of dangerous obsessions. I had zero sympathy for Jared who shows no remorse for cheating on his wife and just thinks he can throw money around. Eloise is determined and relentless in pursuit of her husband's downfall. Ricky is troubled and easily led by his ruthless cousin until his own obsessive behaviour towards Tina takes over.
I found Ricky's chapters quite sad to read as he is obviously unstable and wants to find happiness. Tina is an innocent amongst all the other scheming characters, and desperately wants the best for her son. She is scared by Ricky which only drives her further into Eloise's clutches. The writing and pace are compellingly good as Eloise's plan unfolds. This book certainly held my interest although the ending was reasonably predictable.
Her Husband's Secret is an enjoyable psychological thriller with well written characters.

Book Blurb
A cheating husband. A vengeful wife. And a plan that goes terribly wrong.
When Eloise discovers her husband Jared has fathered a son with another woman, Tina, there's no way she's forgiving him. But divorce will leave her with nothing, thanks to a prenup.
Instead, she takes her time plotting a murderous revenge with the help of her loyal cousin Ricky. Her plan is simple – she'll kill Jared and set Tina up to take the fall.
That way she'll stay free to inherit what she really loves: Jared's money. And with Ricky's help, it all seems possible.
What Eloise hasn't counted on is Ricky's unpredictable state of mind. Driven by a dangerous obsession with Tina, he's slowly disconnecting from reality. Instead of following Eloise's plan, he thinks up one of his own. One that leaves Eloise in a place she never thought possible, even in her worst nightmares.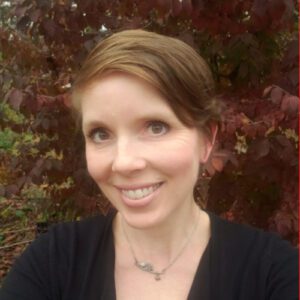 Author Bio
Emily Shiner always dreamed of becoming an author but first served her time as a banker and a teacher. After a lifetime of devouring stacks of thrillers, she decided to try her hand at writing them herself. Now she gets to live out her dream of writing novels and sharing her stories with people around the world. She lives in the Appalachian Mountains and loves hiking with her husband, daughter, and their two dogs.
Follow Emily at: