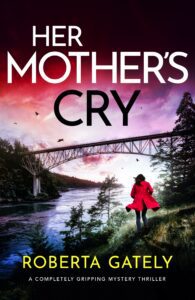 ER nurse Jessie Novak who works alongside the police on investigations is thrown into a disturbing new case when a woman falls from a building. Suicide is ruled out as the woman was dead before she left the roof…
Her Mother's Cry is the third book to feature Jessie and I have previously read and reviewed the second book in the series The Frozen Girl. There are mentions about some aspects of Jessie's personal and family life but no plot spoilers from the previous books.
Jessie's character is staunchly determined to care, support and find the truth. Her relationship with Sam is strained at times as she heads off in her own direction with little thought for her own safety. She acts from the heart and often on impulse which frustrates Sam as he plays by the rules and is worried about compromising the investigation.
The book is written mostly from Jessie's perspective but we also see some chapters from the kiler's viewpoint. This allows us insight into his motivation and increases the tension as we anticipate his next grisly move.
I felt that there was a slightly political side to the plot as the first victim is identified as an illegal immigrant. Yet Jessie treats the woman's friends as equals and respects their choices and background. This shows her natural humanity as well as makes a wider statement about respecting others regardless of their circumstances. In contrast the killer has no respect for human life.
I enjoyed the forensic detail and the police procedural elements of the book. Neither seemed too gruesome or graphic yet they conveyed the medical and investigation sides to the plot with appropriate depth.
Her Mother's Cry is an entertaining crime thriller with a very strong female lead character who is unusual due to her nursing background.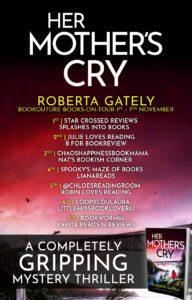 MEDIA PACK
Book: Her Mother's Cry
Author: Roberta Gately
Pub Day: Nov 1st 2021
Buy Links: 
About the Book: 
The girl in the photo was laughing, her head thrown back, her lips painted a bright red. Jessie could feel the simple joy reflected in that moment. And as she looked closer, she saw the same gold cross and chain that had adorned the first victim's neck.
When a young woman falls to her death from a parking garage, the Boston police department rule it as a suicide. But when Jessie Novak examines the scene, she isn't so sure… The girl's delicate hands are bruised and her fingernails torn: evidence of a struggle. Did someone push her from the roof?
Then a second young woman is found dead, this time at the foot of her dorm building, her hands injured in the same way as the first victim's with a gold cross and chain clutched in her fist. Jessie is convinced there is a connection and that a twisted killer is on the loose.
Just as Jessie thinks she is closing in on the culprit, her worst fears are realized: a third girl is found dead. The gap between murders is closing: the killer is getting more confident. He will never stop until he is caught.
But little does Jessie know that, while she works to pick up the trail of her suspect, he is already on hers. She is the only one who can stop this monster before he kills again—but to save the next innocent life, is she prepared to risk her own?
A thrilling and totally gripping crime thriller that will grab you from the start and not let go until the final, heart-stopping page. Utterly addictive reading for fans of Lisa Regan, Robert Dugoni and Melinda Leigh.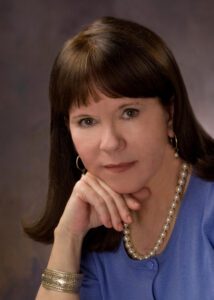 Author Bio and Social Media 
Roberta Gately, lives in Boston where she works as a nurse at the Boston Medical Center. It was in the ER where she developed an interest in the investigations behind the crimes and the victims she encountered. Working in a busy ER is much like being a detective—the search for answers is a methodical process, not unlike the work required to solve a murder!
Her crime series with Bookouture stars the brave and brilliant ER nurse Jessie Novak who teams up with her detective friend to solve tricky Boston murder cases. Expect addictive mysteries, breathtaking suspense and a gutsy heroine you'll never forget. When she's not writing or working at the hospital, Roberta enjoys reading, working out and spending time with friends and family.
She has also worked in humanitarian aid, providing medical care in some of the world's bleakest spots ranging from Africa to Afghanistan. Her two previous novels, Lipstick in Afghanistan and The Bracelet were based upon her experiences of nursing abroad. Her memoir—Footprints in the Dust tells the true stories of some of the extraordinary people she met.
Roberta loves hearing from readers and you can get in touch with her using the links below.