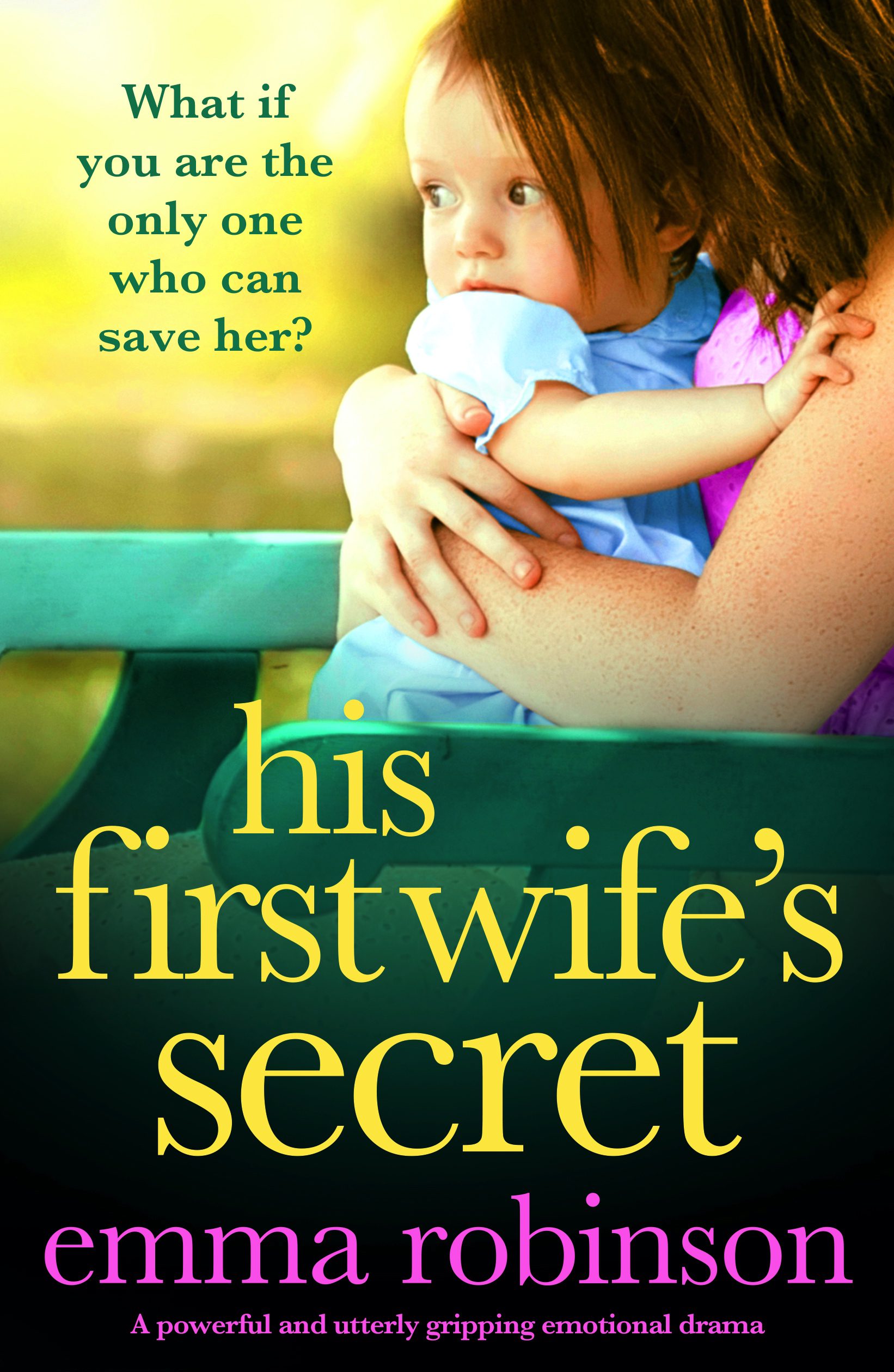 Caroline and Pete's marriage fell apart after their son Jamie's death. Now Pete has a new relationship with Emily while Caroline continues to mourn. Unbeknown to Caroline, he has married Emily and she is pregnant. Yet he still turns up to see Caroline on a regular basis and she hopes for a reconciliation. A love triangle built on betrayal…
His First Wife's Secret is a highly emotional family drama novel. Our sympathies are immediately directed to both Caroline and Emily. The former is grieving for her deceased son and, as a mother myself, I cannot imagine the heart break. The latter is not coping well with her pregnancy as well as grieving for her mother (again something which I can't bear to think about).
Pete is a much more problematic character. He has charm and charisma but is he playing the women off against each other. Yet he is also dealing with the loss of his son and I can't blame him for looking for support when his wife pushed him away.
As the title suggests, there are more revelations as the book progresses. Secrets and lies, betrayal and tragedy combine to tug at the heartstrings. I felt almost protective towards both Caroline and Emily and wanted them to find happiness.
The difficult topics are handled sensitively and there is a realism that makes the reader put themselves into the place of the characters to imagine how they feel and would react.
His First Wife's Secret is a very enjoyable book despite the serious issues covered and the sad overtone. I have previously reviewed My Husband's Daughter by Emma Robinson.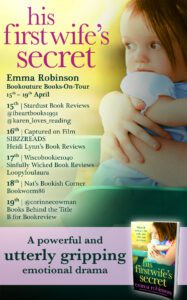 His First Wife's Secret book description:
The tears began to flow. 'I can't do this on my own,' Emily sobbed. 'I don't know how.'
When Emily's husband dies in a terrible accident, she's not the only wife he leaves behind.
Because, before their whirlwind romance and Emily's discovery she was pregnant, Pete had been married to Caroline for more than twenty years. A devastating tragedy had torn them apart. But there was a part of Pete that had never fully left his first wife and a secret that would bind them together, forever.
Finding herself lonely, heartbroken, and forced to face life and motherhood alone – Emily is surprised that Caroline offers her support. But Emily knows she needs someone she can trust and rely on. Even if it's the woman her husband loved before her.
A tentative friendship develops and their lives become entwined. Their bond grows ever stronger as Caroline steps in to help when Emily's baby arrives unexpectedly early. But it's not just Caroline hiding a secret. Both of the women who once loved Pete have things they can never admit, without risking a friendship that might be the only thing keeping them both afloat.
When grief begins to takes its toll on Emily, she feels sure that Caroline is the only person who can save her and baby Dylan… But should she trust the woman he loved before her – with her life… Or her child's?
An utterly devastating, but ultimately uplifting, emotional women's fiction novel about friendship, motherhood and loss. Perfect for fans of Jodi Picoult, Susan Lewis and Jojo Moyes.
Author Bio:
Emma Robinson is the author of several women's fiction novels. She also blogs about the funny side of parenting and has contributed to podcasts such as Funny Women. Whilst her early novels are humorous, her recent work focuses on emotional themes and these novels are both heart-breaking and life affirming. Emma enjoys writing stories which explore the power of family and friendship in the most challenging circumstances.
Emma currently lives in Essex with a husband, two children and a small black dog.
Buy Links: