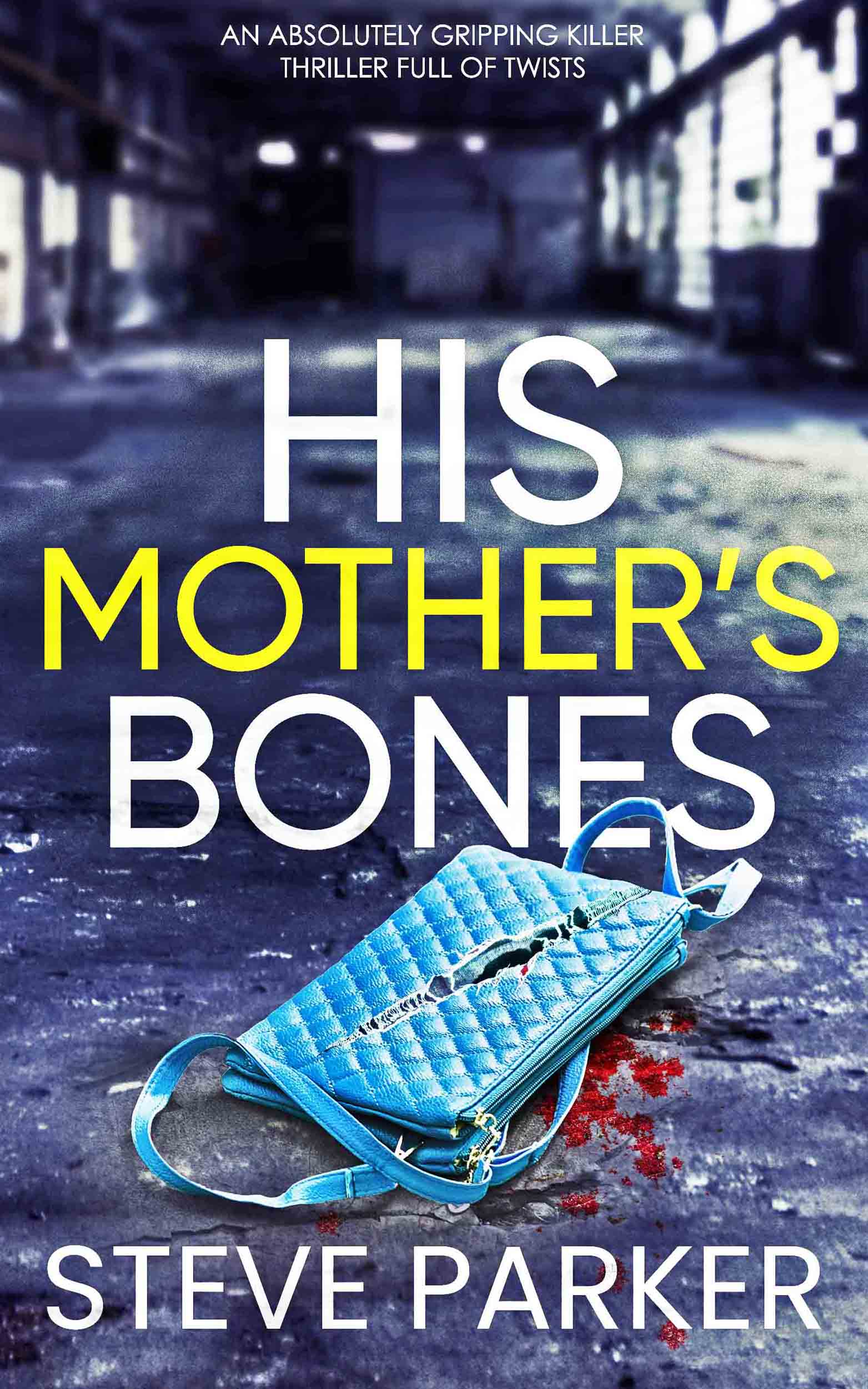 A brutal murder sees Ray Paterson back on the police force with his irreverent colleague John Clocks. But their superior officers do not trust them. Can they solve the case before any other murders take place and they are arrested?
His Mother's Bones is the seventh book to feature Paterson and Clocks, and it is the second book that I have read (see link in list at end of post for my review).
Detectives Paterson and Clocks are reunited for another dark case. The murders are very grisly, featuring ancient forms of torture to maximise pain to the victims. It is extremely unpleasant and there are also several violent incidents which are graphically described.
Paterson and Clocks are an unlikely pairing which makes their relationship so much more enjoyable to witness. Paterson bends the rules with an air of wealthy confidence. Clocks breaks the rules and stamps on them! Their banter is superbly enjoyable, the language is almost more swear words than not!
Clocks definitely seems to be stuck in the 1970s with his attitudes to women. Some may find this offensive but I suspended my disbelief that he would have been allowed to get away with this behviour in the modern police force.
The pace is intense as the drama unfolds and this was a gripping read as Paterson and Clocks attempt to foil the avenging killer. The ending is action packed and enthralling with a high level of swearing and violence due to the nature of the scenario.
His Mother's Bones is a brilliantly written book with wonderful lead characters and I loved it!

HIS MOTHER'S BONES an absolutely gripping killer thriller full of twists
(Detective Ray Paterson Book 7)
By Steve Parker
Discover a crime thriller full of shocking twists by one of the most exciting new authors you'll read this year.
YOU WON'T WANT TO PUT THIS DOWN, PAGE AFTER PAGE OF ACTION AND CLIFFHANGERS. . .
This could be the case that breaks Paterson and Clocks. The police detectives who NEVER play by the rules.
Christine Lord, a judge, is tethered to a court roof. And sentenced to death. By her son.
Detectives Paterson and Clocks are called to the scene of a murder. A man has been publicly displayed in a local park. His method of death is an ancient ritual known as a 'Blood Eagle'.
The victim is someone with very close ties to the detectives.
And now another gruesome ritualistic killing . . . who is behind them and why the elaborate murder methods? Time is running out for Paterson and Clocks to stop their ultimate enemy.
A RACE-AGAINST-TIME THRILLER WHICH WILL HAVE YOU TOTALLY ADDICTED.
This is the seventh in a series of action-packed, edge-of-your-seat crime thrillers, with an ending that will have your heart in your mouth.
Perfect for fans of Kimberley Chambers, Damien Boyd, Rachel Abbott, Patricia Gibney or Martina Cole.
WHAT READERS ARE SAYING ABOUT STEVE PARKER'S BOOKS:
"A must read for all crime thriller fans." Viv
"A fast-moving action-packed thriller which will keep you enthralled from page one."
"Another gripping, fast-paced and twisted caper for the most unorthodox police duo in UK fiction." Donna
"Loved the book, Clocks makes me laugh out loud." Aileen
THE DETECTIVES
Detective Superintendent Ray Paterson is a young and (thanks to family money) wealthy womaniser, separated from his model wife and tipped to be the youngest ever commissioner of police. He knows he's weak when it comes to practical policing and struggles to find a place among his peers, desperate to be a good policeman and not just a 'climber'.
Detective Inspector Johnny Clocks is a foul-mouthed, working-class officer. He grew up surrounded by rogues and villains to become a first-class thief taker with the Met police. However, his childish attitude has short-circuited his career and he spends his days antagonising as many people as he can.
STEVE PARKER
Steve Parker was born and raised in south east London. At age twenty-one he joined the Metropolitan Police where he served for twenty years in numerous high profile squads before injury forced him out.
On leaving the police he took up an enforcement job with a local authority until being made redundant. Once the dust had settled, he decided he'd had enough of enforcement work and decided that early retirement looked good.
Thankfully, he was blessed with a complete lack of DIY skills so was legitimately able to get away with swanning around the house doing bugger all, all day long. Finding himself with plenty of spare time and a deep desire to never work for anyone again, he dug out an old screenplay he'd written when he was still a policeman and set himself a challenge to turn it into the book which eventually became his debut novel Their Last Words introducing Detectives Paterson & Clocks.
He currently lives in the windier part of East Sussex with his wife and the laziest Cockapoo you've ever seen.
At the moment, there are seven books in the series.
BOOKS BY STEVE PARKER
DETECTIVE RAY PATERSON BOOKS:
THEIR LAST WORDS

THE LOST CHILDREN

THE BURNING MEN

YOU CAN'T HIDE

THEIR DYING BREATH

HIS MOTHER'S BONES
FOLLOW STEVE ON