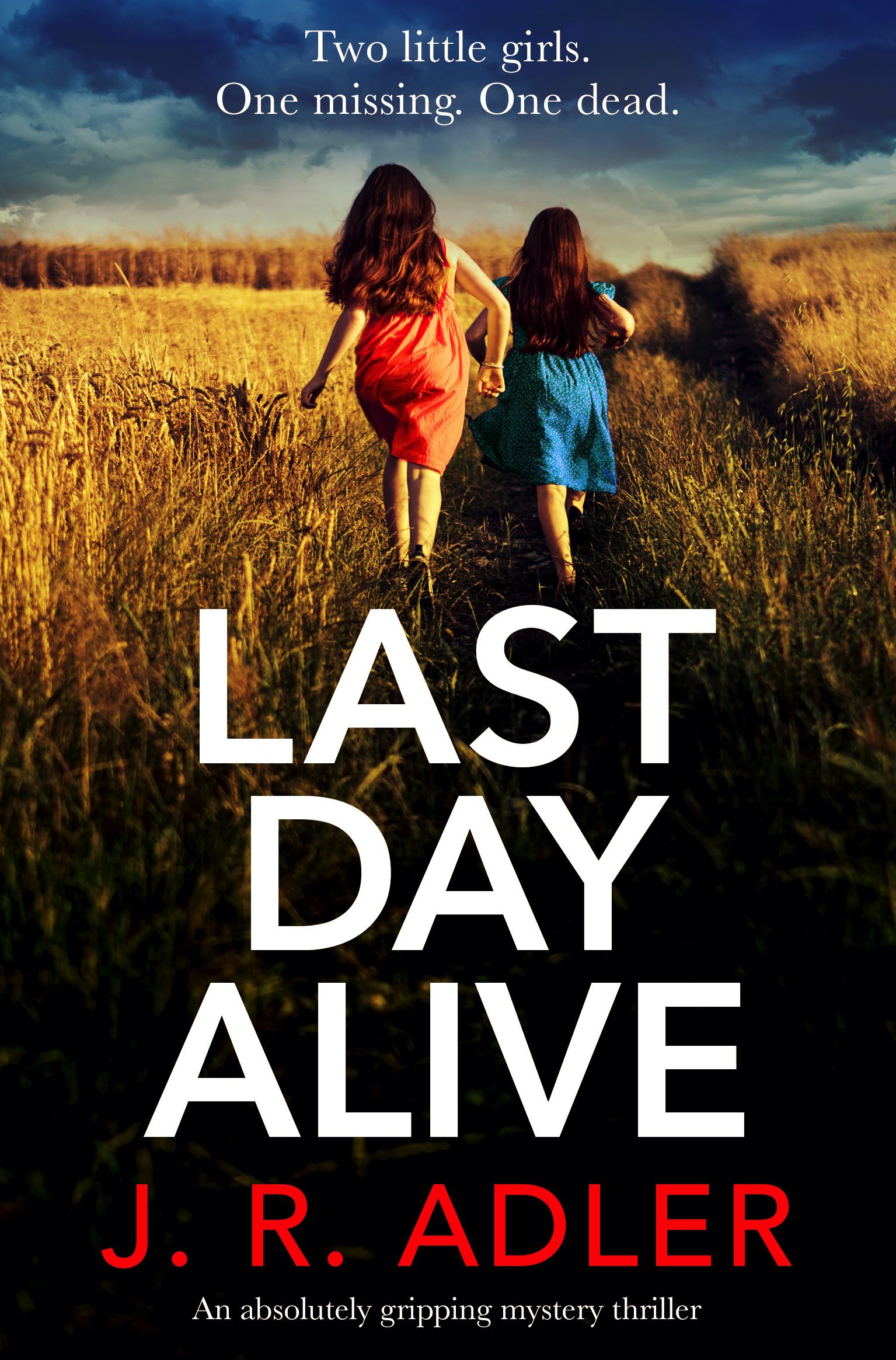 TRIGGER WARNING: this book contains child murder
A 10 year old goes missing and after a frantic search her murdered body is discovered. A short time later, her best friend disappears too. Chief Deputy Kimberley King is determined to locate the missing girl and solve the murder before any other child is harmed…
Last Day Alive is the second book by J.R. Adler to feature Kimberley King and her team. There are references to events and outcomes from the first book so I would advise reading the series in order.
Things have been quiet for the police in Dead Woman Crossing (seriously, who would live in a place with that name?!) and it has been a year since the murders of the last book. Kimberley is called to investigate a missing girl and at first it is hoped that the matter may be a custody battle. But then a body is discovered and a murder case is launched.
The majority of the book is from the third person perspective of the police team but some chapters show the killer's viewpoint. This serves to give us some insights into their mindset as well as make the danger to the girls more obvious.
In the midst of the investigation are personal issues for Kimberley. She has had a falling out with her mother and there is the potential for a love triangle. The gently simmering romance possibilities add a softer touch to the novel.
Last Day Alive is a tense and dramatic police procedural novel and I enjoyed it very much which seems odd to say about a despicably dark crime!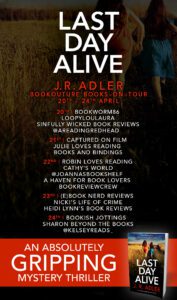 Last Day Alive book description:
One hot summer's evening, ten-year-old Piper Chase went off on her pink bicycle towards the dark woods on Black Heart Lane. She never came home…
Piper cycles off one hot Oklahoma evening for a sleepover with her new friend Miley from summer camp. But when she doesn't come home, her grandparents raise the alarm.
Detective Kimberley King knows that the first twenty-four hours in a missing child investigation are the most critical, but with no witnesses, and darkness falling in the small town of Dead Woman Crossing, she begins to fear the worst. She longs to find the little girl with wide blue eyes and an infectious smile, but when her team discovers Piper's body in a woodland clearing, lying on a bed of moss, something inside her dies.
Then she gets a call that chills her to the bone. Piper's friend Miley has gone missing
Desperate to find the monster who has taken these little girls, Kimberley chases down all the leads she has. The summer camp counsellor, who got too close to Piper and Miley and lost his job. Piper's shifty uncle, who arrived back in town the day she disappeared…
And as another dark night descends on Dead Woman Crossing, Kimberley can't stop thinking about Miley, trapped in the darkest place of all. With the clock ticking, Kimberley knows she must act fast, before another innocent life is stolen.
A gripping, heart-wrenching crime thriller that will have you on the edge of your seat, holding your breath. Last Day Alive is perfect for fans of Rachel Caine, Lisa Regan and Carol Wyer.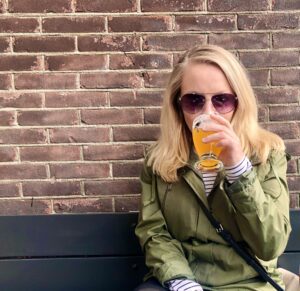 Author Bio:
Originally from Wisconsin, J.R. Adler currently lives in Ithaca, New York with her husband, Drew, and her English Bulldog, Winston. When not writing, you can find her reading, playing board games, travelling, and binge watching The Office for the umpteenth time.