Eva has had a troubled childhood and never forgiven her mother for abandoning her. Now she needs to contact her mother in order to protect her son. But there are family secrets which could destroy Eva's family once and for all…
Leave Well Alone is the debut novel by AJ Campbell. She has since written a sequel to this book as well as a stand alone novel (both of which I will be reviewing later this month).
This book is a mix of domestic drama and psychological thriller. There is plenty of emotion as Eva struggles to come to terms with events in the past and present. Her son is born with a heart condition and she fears that it may be genetic. This forces her to confront her past and make contact with her mother who is going through cancer treatment.
Eva seems like a nice character and she has my sympathy due to her chidlhood abandonment. I could understand her heartache and desperation at her son's illness, and the hospital element seemed realistic. My emotions concerning her mother were much more varied as I could see she has been through trauma herself yet she is unapologetic and self obsessed.
The book is mostly written from Eva's first person perspective in 2010 but there are also some chapters from her husband Jim's viewpoint a year later. This adds to the tension as we worry for his state of mind and the situation which he finds himself in. I found myself with an increasing sense of dread as the ending approached and the author cleverly directs us towards a twist.
Leave Well Alone is an enjoyable novel, often emotive, and I look forward to reading the next part of Eva's tale.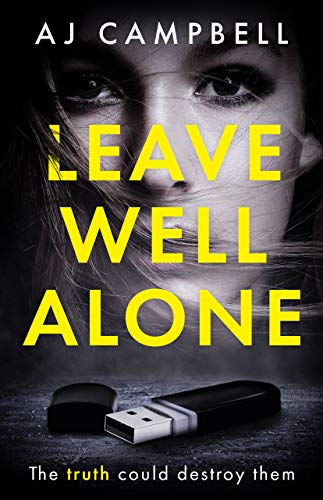 Leave Well Alone book blurb:
'That bone-chilling winters day when my brother came home for keeps was when I first started contemplating murdering my mother.'
A broken family. Skeletons in the closet. Lives in danger.
How far would you go to protect your family?
When Eva's brother Ben announces he has found their mother, Eva is determined to have nothing to do with the woman who abandoned them eighteen years ago to a traumatic childhood in foster care. Eva is happy now, in a loving relationship with rich and dependable Jim, and she is pregnant.
Nothing can change Eva's mind. Her eyes are firmly on the future. But when her baby is born with a serious hereditary illness, she is forced to confront both her mother and her past. Eva begins to find forgiveness. But as old secrets and layers of deceit emerge, she makes a shocking discovery, leaving her fearing for her baby's, Jim's, and her own life.
If you loved the The Silent Daughter by Claire Amarti, you will love Leave Well Alone.
Perfect for readers of Lisa Jewell, Shari Lapena, Clare Mackintosh, Adele Parks, Liane Moriarty and Sally Hepworth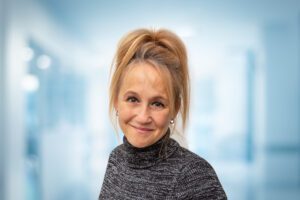 About the author
Until the birth of her twins in 2005, which radically changed her life, AJ worked as an accountant in London. One of her twins was born with severe disabilities, as a result of which she had to give up work to care for him.  During this incredibly challenging (and rewarding) time, AJ began to draw on her love of the written word, partly for daily inspiration and partly for her own mental health.
Reading or writing, AJ loves nothing more than settling down with a good book. She enjoys reading most genres, especially thought-provoking novels that beg the question – what would I have done in that situation?
AJ lives on the Essex / Hertfordshire border with her husband, two of her three sons, and her cocker spaniel, Max. She is a firm believer in daily exercise for mental health and enjoys walking Max in the local fields. AJ also loves cooking oriental food while sipping a good glass of white wine.
WEBSITE: www.ajcampbellauthor.com
EMAIL: aj@ajcampbellauthor.com
INSTAGRAM: ajcampbellauthor
FACEBOOK: ajcampbellauthor