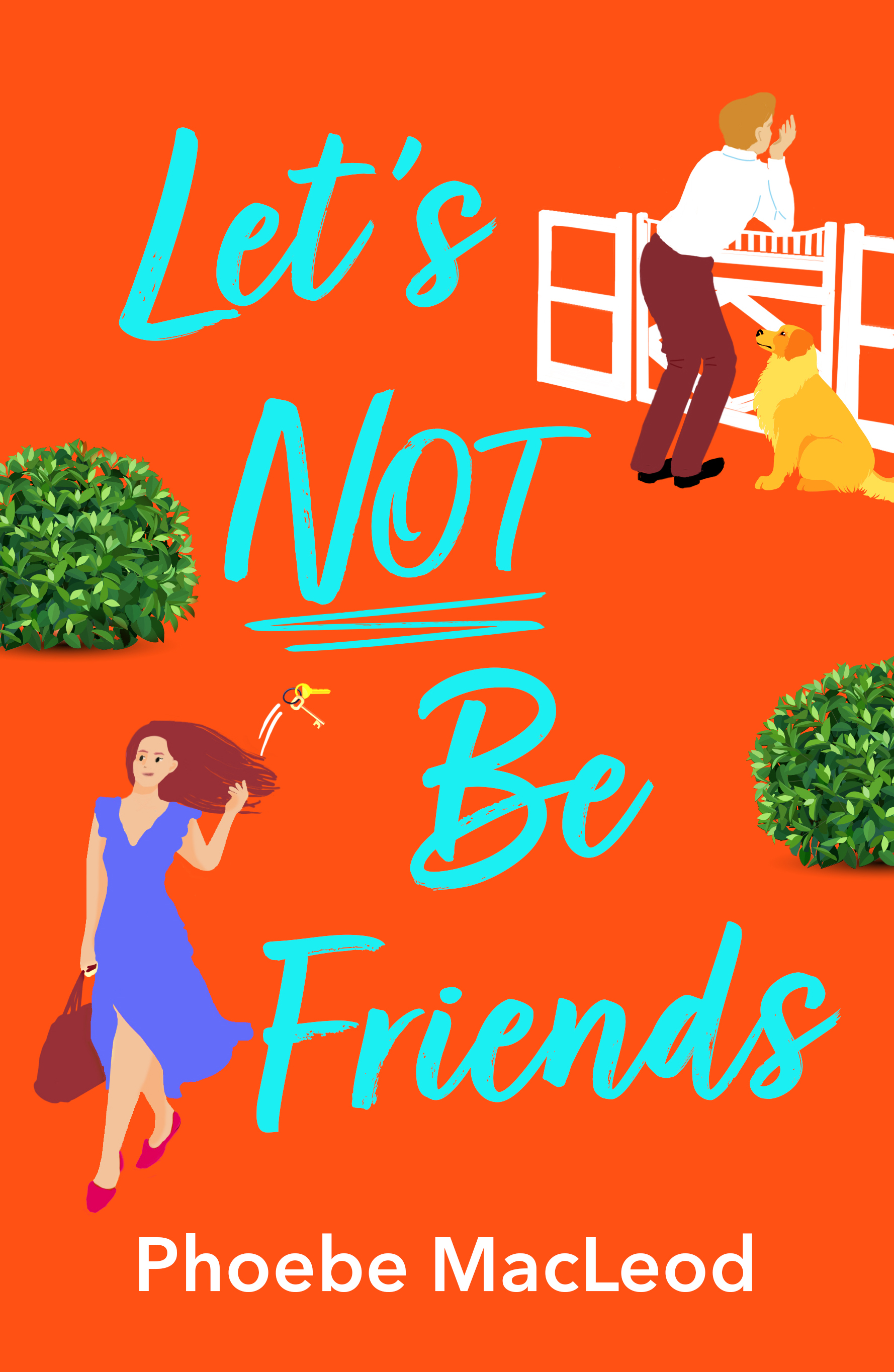 Sophie catches her husband in flagrante and walks out. She gives him a second chance but another incident makes her seek a divorce. Can she start again and find someone to heal her heart…?
Let's Not Be Friends is a wonderful mix of female strength, friendship, and a second chance at romance. It is the first book I have read by this author and I can't wait to read more!
Sophie is betrayed and humiliated. I was absolutely incandescent with rage at Sophie's feckless cheating husband and his vile mother. Their behaviour towards her is appalling and I was firmly on her side throughout the book, bristling with indignation every time they appeared.
Luckily, Sophie has her family and her own sense of self worth to make her stand up for her rights. She makes a fresh start and I was cheering her along every step of the way. Halfway through we are introduced to a character and I kept my fingers crossed that a new romance would ensue.
The style of writing is light hearted although the infidelity was despicable but handled well as Sophie attempts to move on. I loved her integrity in her personal and professional decisions and wanted her to find happiness. The ending was a little abrupt but I didn't want the book to end! It finished on a note of hope which gave an appropriate sense of closure.
Let's Not Be Friends is an completely captivating modern novel with a strong lead character who I deeply cared about.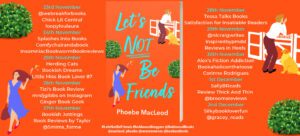 Let's Not Be Friends
Perfect for fans of Jo Watson, Mhairi McFarlane and Portia MacIntosh.
City girl Sophie has married the prince (or landed gentry – close enough), moved to his pile (which is more accurate a description than she'd anticipated) and is set to live happily ever after – until she finds the other half of her perfect life in the stables with the stable girl, and they're definitely not grooming the horses.
Shocked and appalled, Sophie's no happier to learn that she's supposed to 'just get on with it'. After all, according to her mother-in-law, she got the title . . . they even overlooked her family's 'new money' status.
What a lovely family she's married into! But what's a girl to do when she's still in love? Make it work or leg it as fast as she can? Either way, the mother-in-law will not be coming to tea!
What readers are saying about Phoebe MacLeod:
'A perfect love story'
'Humorous, light and romantic!'
'I absolutely loved it. Heart-warming, just perfect!'
 'I loved every minute reading this book, light hearted and fun, finished in a day!'
'I smiled so much'
'What a wonderful book'
'Fantastic'


Author Bio –
Phoebe MacLeod is the author of several popular laugh-out-loud romantic comedies. She mainly sets her books in her home county of Kent and her first new title for Boldwood will be published in November 2022. They will also be republishing her existing titles from August this year.
Social Media Links