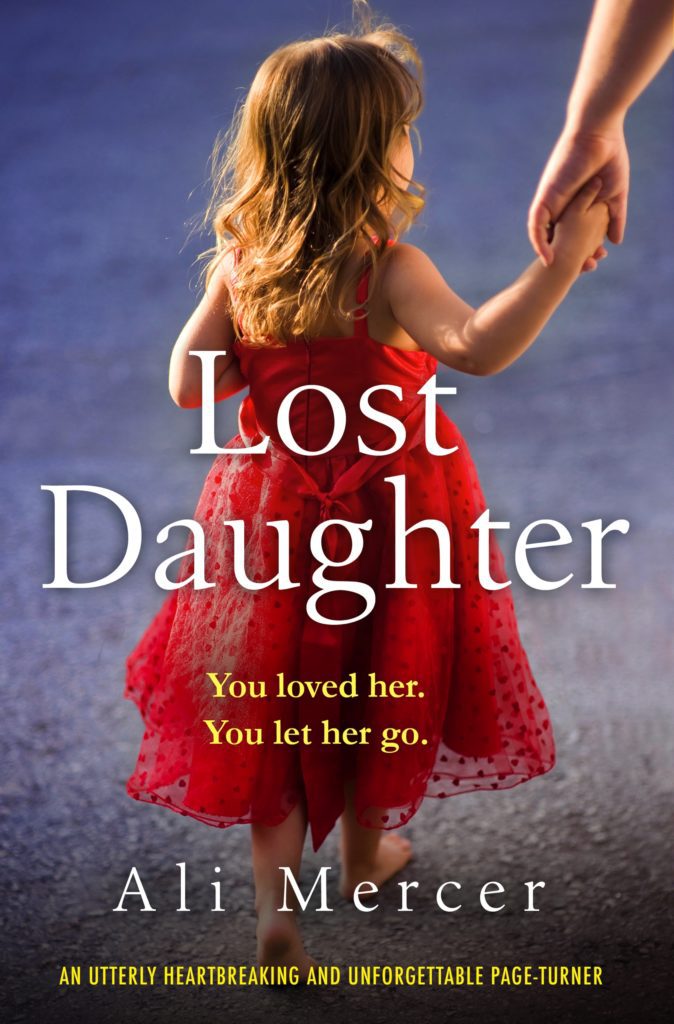 Rachel's marriage to Mitch has fallen apart and she has moved out of the family home. She is distraught to only be able to see her daughter Becca once a week. But this is her fault, she deserves this. Or does she…?
Rachel has also started a new job and meets Leona who encourages her to meet up with other mums who are separated from their children for various reasons. She is encouraged to persevere with rebuilding the relationship with her daughter and the reader is gradually made aware of the truth behind the separation.
I was overwhelmed with a sense of unfairness whilst reading this book. I was angered at the way that Rachel's husband portrayed himself constantly as a victim or martyr to her career whilst she was working all hours to support her family and give them the life he wanted. It becomes obvious that the relationship is unequal and he is manipulating their daughter to keep their relationship strained.
I became angry on Rachel's behalf at the negative attitude towards the traditional role reversal. We don't think of men as poor fathers for working to support their familiy but it was implied that Rachel was less of a mother due to her work.
Ali Mercer's description of depression as The Deep is a good way to explain Rachel's feelings and make it clear that she was sinking under the pressure of life and emotions.
The epilogue is really emotional to read. I won't spoil the ending by revealing who or what, but it left a lump in my throat :'(
Lost Daughter really brought out my outraged side to support Rachel. The book is so well written that I genuinely felt strongly for her throughout the book.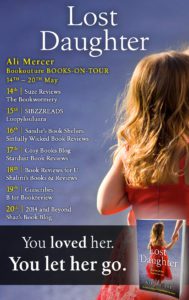 Title:  Lost Daughter
Publication Day: 14/05/2019
Author:   Ali Mercer
 

Buy  Links:      
Description:
If you think photos aren't important… wait until they're all you have left of your child. 
Your life isn't perfect, but you're still happy. Your husband has stuck by you and he's a good dad. Your daughter Becca makes your heart explode with love. And then, in the time it takes to say 'bad mother', there's no longer a place for you in your own family. Your right to see your child has disappeared.
Life goes on in your house – family dinners, missing socks and evening baths – but you aren't there anymore. Becca may be tucked up in bed in Rose Cottage, but she is as lost to you as if she had been snatched from under your nose.
Everyone knows you deserve this, for what you did. Except you're starting to realise that things maybe aren't how you thought they were, and your husband isn't who you thought he was either. That the truths you've been so diligently punishing yourself for are built on sand, and the daughter you have lost has been unfairly taken from you. Wouldn't that be more than any mother could bear?
A heart-wrenchingly emotional drama for fans of Lisa Wingate, Jill Childs and Jodi Picoult.

Author Bio:
Ali decided she wanted to be a writer early on and wrote her first novel when she was at primary school. She did an English degree and spent her early twenties working in various jobs in journalism, including as a reporter for the showbusiness newspaper The Stage. She started writing fiction in earnest after getting married, moving out of London to the Oxfordshire market town of Abingdon and starting a family. She has two children, a daughter and a son who is autistic and was diagnosed when he was four years old.
Ali is fascinated by families, their myths and secrets, and the forces that hold them together, split them up and (sometimes) bring them back together again. She always travels with tissues and a book and has been known to cry over a good story, but is also a big fan of the hopeful ending.
Author Social Media Links:
For updates and pictures, follow Ali on Twitter (@AlisonLMercer) or Instagram (@alimercerwriter), or on her Facebook page (AliMercerwriter)