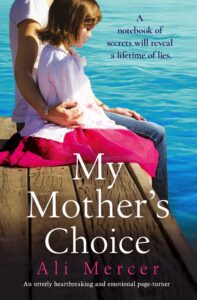 All Dani has to remember her mother is a photo. She lives with her aunt and occasionally sees her dad Jon. She is 14 and has so many questions about her mother's life and death but no one wants to talk about it. Is it the grief or is there a secret…?
Dani discovers her mother's journal and begins to search for the truth. The narrative in My Mother's Choice is divided between Dani's viewpoint and Laura's diary entries (although it reads as straight prose rather than having the personality I would expect from a personal journal, for example: people's speech is written out verbatim whereas I would expect a diary to summarise).
It becomes clear to Dani that her parents had a tense relationship at times due to family circumstances, his first wife and daughter, and her sister. I enjoyed reading about the developing relationship between her parents which raised suspicions about the circumstances of Laura's death but were actually red herrings (not telling you any more!) Jon is only ever seen through Dani and Laura's perspectives so we do not gain an insight into his actions and emotions.
Dani is a stereotypical teenager and redhead: impulsive, determined, tempestuous. She feels that she has been deliberately kept in the dark and doesn't trust the adults around her. Meanwhile, she is also a loyal and thoughtful friend, saving someone from being bullied.
I think the ending is emotional and tragic as the truth is revealed. The portrayal of mental confusion raises concern for me as to how we treat people that need care and actually really upset me. I felt that I wanted to know more about Dani's response to events and see how she processes and moves on with her life but instead this is left to the readers' imaginations.
The title My Mother's Choice is good for making us think about what choices we would make in the same situation as Laura. The book is an enjoyable read overall but will pull at the heartstrings.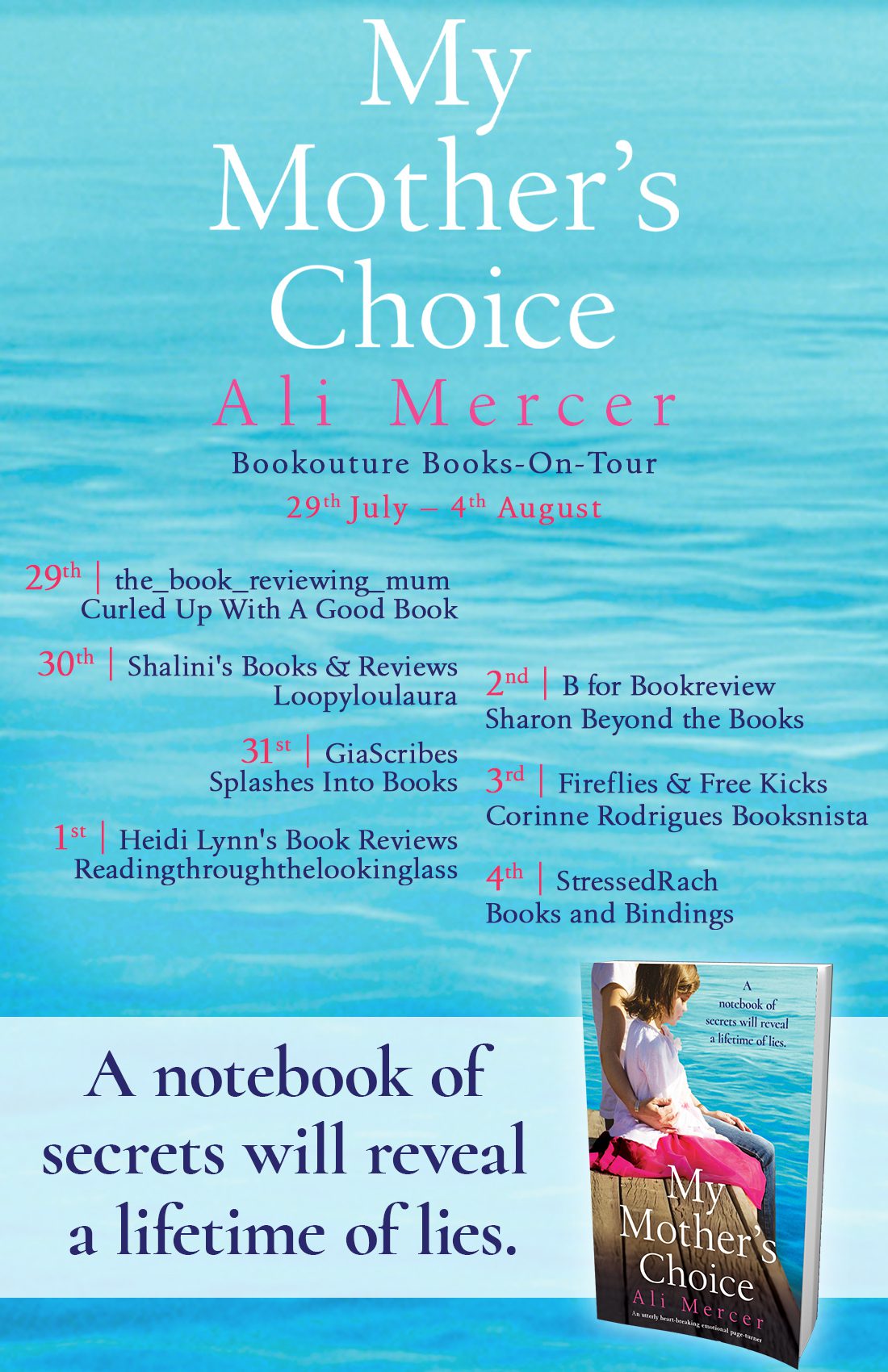 Ali Mercer Media Kit:
Title:  My Mother's Choice
Publication Day:  29/07/2020
Author:   Ali Mercer
Buy Links:
Description:
'A heart-wrenching drama… an emotional rollercoaster with twists along the way… I read this in four hours and I know you'll be hooked too.' NetGalley Reviewer, ⭐⭐⭐⭐⭐
Nobody talks about my mother. Absolutely nobody. I have no idea what she was like. I'd always thought they kept quiet about her because they were sad. But what if it was because they were guilty?
I watch them at the school gates, all the mothers with their daughters. I see the hugs and all those thoughtful little adjustments to scarves and ponytails. How their love seems to overflow, they have so much of it to give.
And then I walk home to my aunt's cold house, where there are a hundred rules for me to follow and only a single photograph of my mother to look at.
She is never spoken about in this house. They tell me that it will be easier if I don't think about her.
It is strange though, isn't it? That I know nothing about my own mother?
But they don't know about the diary I've found up in the loft. Maybe they even forgot it was there. It doesn't matter anymore if they won't tell me anything. Because within these pages is what I've waited fourteen years to find out. And maybe some things I wish I could forget.
All I wanted was to bring our family closer together, but could what I find tear us apart instead?
My Mother's Choice: a heartbreaking and powerful novel about family secrets and how we live with decisions we never thought we would have to make. Perfect for fans of Jodi Picoult, Kate Hewitt and Amanda Prowse.
Author Bio:
Ali decided she wanted to be a writer early on and wrote her first novel when she was at primary school. She did an English degree and spent her early twenties working in various jobs in journalism, including as a reporter for the show business newspaper The Stage. She started writing fiction in earnest after getting married, moving out of London to the Oxfordshire market town of Abingdon and starting a family. She has two children, a daughter and a son who is autistic and was diagnosed when he was four years old.
Ali is fascinated by families, their myths and secrets, and the forces that hold them together, split them up and (sometimes) bring them back together again. She always travels with tissues and a book and has been known to cry over a good story but is also a big fan of the hopeful ending.
Author Social Media Links:
For updates and pictures, follow Ali on Twitter (@AlisonLMercer) or Instagram (@alimercerwriter), or on her Facebook page (AliMercerwriter)