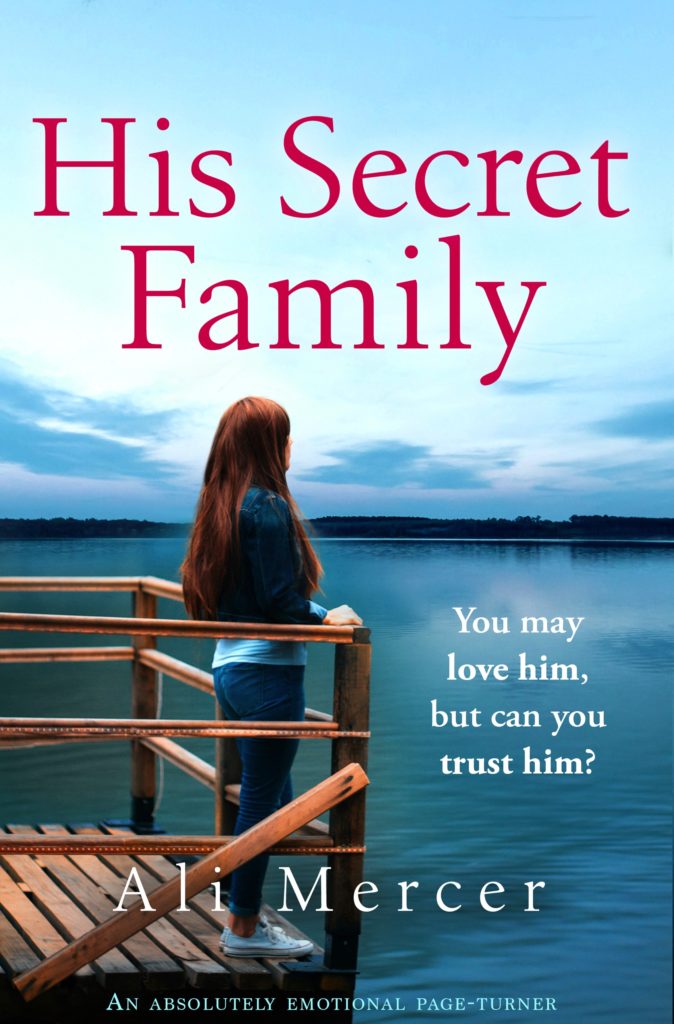 Two families, separated by lies and secrets. His Secret Family opens with a wedding and the collision of the two families with dramatic consequences. We are then taken back to explore how the family situations developed.
Mark was married to Paula but he walks away from her and their daughter Daisy, unable to cope with her autism diagnosis. He returns to Jenny, the woman he had a one night stand with years ago and discovers that he has a daughter he never knew about.
This is a book about regret, redemption and second chances. There is great sadness and it is impossible to read His Secret Family without a rollercoaster of emotions. I felt so angry with Mark and his mother for the way they treated Paula and Daisy. There is teenaged angst as Ava discovers the truth about her father. There is grief for opportunities lost as well as family deaths which are devastating to read.
Despite my anger at Mark and hatred of his actions, I do also have sympathy for him as he loses so much through his decisions and mistakes.
Jenny and Paula are both strong women, determined to to the best for their children whatever the sacrifice required. As a reader, you want them both to find happiness and peace.
Author Ali Mercer cleverly and effectively interweaves the viewpoints of Paula, Jenny, Ava and Ellie to forward the plot and give different perspectives. This allows us to become emotionally attached to the characters and understand their motivations, creating a deeper emotional understanding of their experience of the book's events. Excellent!
Take a look at my review of Ali's previous book Lost Daughter

Title:  His Secret Family
Publication Day: The book will be published 11/09/19 but official celebrations will be on 12/09/19
Author:   Ali Mercer
Buy  Links:      
Description:
It's a beautiful day for a wedding. White roses scent the air and the summer sunlight streams in. A spoon chimes against a champagne flute and the room falls silent. And there he is – my husband – getting to his feet to propose a toast. He's still handsome. His new wife is next to him, gazing upwards, oblivious. 
I'm not supposed to be here. All these years in the same town and I had no idea until I saw his name on the seating plan. He lived with me, once. Loved me. Small-town memories are long, but the people in this room don't want to remember.
They say the healing is in letting go, but after what he did, he needs to know we haven't gone away just because he's shut his eyes.
So I take Daisy by the hand and step forward from the shadows. He notices us and his eyes widen. The champagne glass falls from his hand and smashes. Then he sags forward, making a terrible sound – a sort of strangled scream…
A powerfully emotional novel with a dark secret at its heart. This family drama will keep you hooked until the very last page. Perfect for fans of The Silent Wife, Kate Hewitt and Jodi Picoult. 
 
Author Bio:
Ali decided she wanted to be a writer early on and wrote her first novel when she was at primary school. She did an English degree and spent her early twenties working in various jobs in journalism, including as a reporter for the showbusiness newspaper The Stage. She started writing fiction in earnest after getting married, moving out of London to the Oxfordshire market town of Abingdon and starting a family. She has two children, a daughter and a son who is autistic and was diagnosed when he was four years old.
Ali is fascinated by families, their myths and secrets, and the forces that hold them together, split them up and (sometimes) bring them back together again. She always travels with tissues and a book and has been known to cry over a good story but is also a big fan of the hopeful ending.
Author Social Media Links:
For updates and pictures, follow Ali on Twitter (@AlisonLMercer) or Instagram (@alimercerwriter), or on her Facebook page (AliMercerwriter)