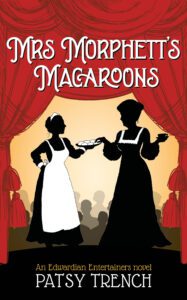 A play about women's suffrage. Two actresses desperate for roles. The writer and producer teeter on a relationship. Will the play be a success?
Mrs Morphett's Macaroons is a quirky and witty novel set in Edwardian England's theatrical community.
This book is quite character driven in my opinion. The relationships between the characters are very important as they react to events surrounding the play. Many of the characters are larger than life and were brought to life through the descriptions of their behaviour as well as their dialogue.
I liked the strong female characters and their struggles to live their lives in the way they choose. They felt thoroughly modern as they strive for friendships and careers even when the odds are stacked against them. The world of the theatre is richly described through the experiences of actresses Merry and Gaye, and producer Violet as they deal with male dominated society's norms.
As a history with women's studies graduate, I was thrilled by the historical aspects to the book in relation to women's suffrage. The social, class and gender politics of the era were wonderfully recorded. The humour of the book is both warmly light hearted and satirical as the personal and political narrative strands develop.
Mrs Morphett's Macaroons in an entertaining and light hearted novel.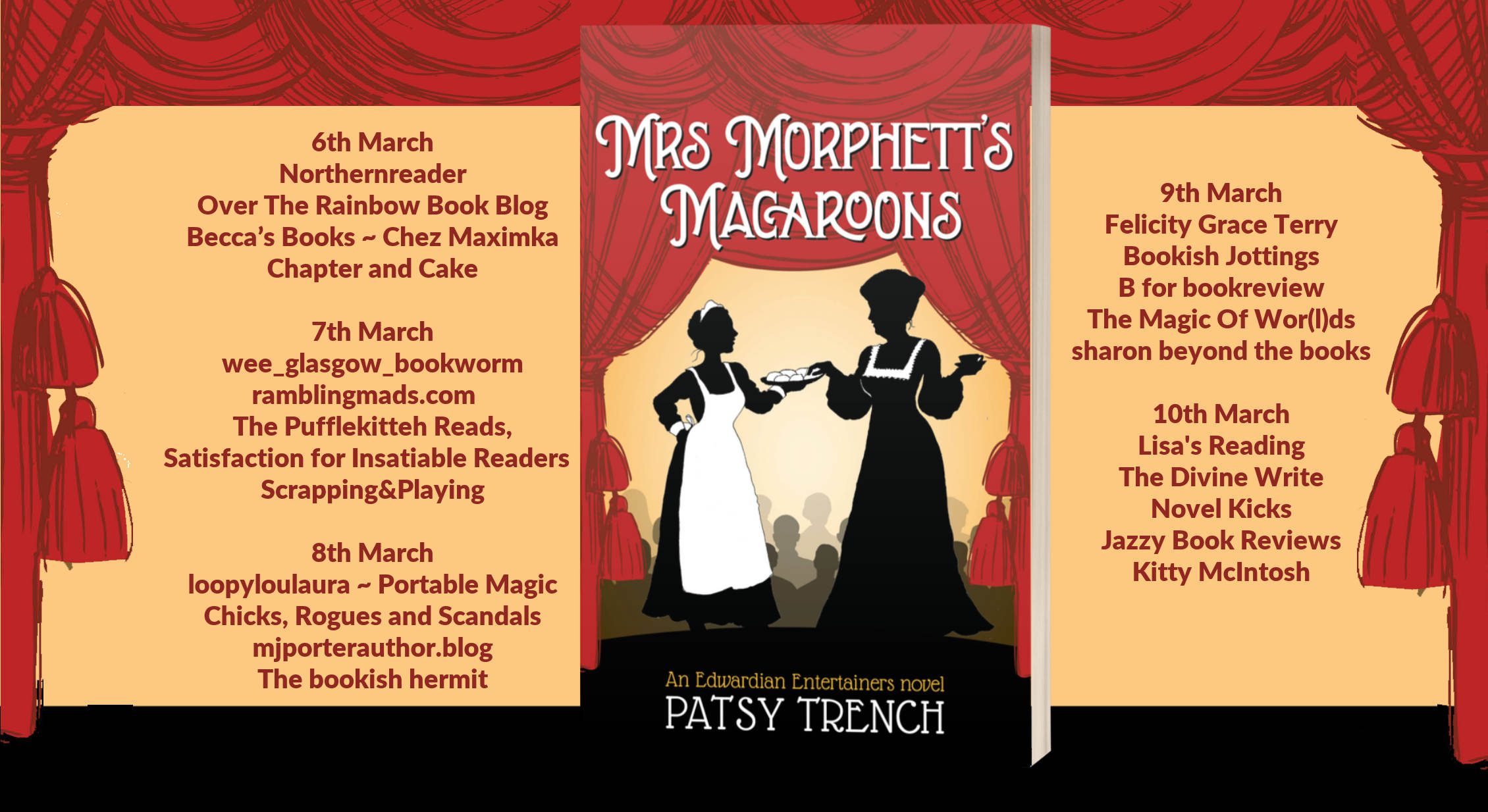 Mrs Morphett's Macaroons
London, 1905. A show. A stuttering romance. Two squabbling actresses.
Is it Shakespeare? Is it Vaudeville?
Not quite. It is Mrs Morphett's Macaroons, a satirical play about suffragettes which its creators – friends and would-be lovers Robbie Robinson and Violet Graham – are preparing to mount in London's West End.
It is the play rival actresses Merry and Gaye would kill to be in, if only they hadn't insulted the producer all those years ago.
For Robbie and Violet however the road to West End glory is not smooth. There are backers to be appeased, actors to be tamed and a theatre to be found; and in the midst of it all a budding romance that risks being undermined by professional differences.
Never mix business with pleasure?
Maybe, maybe not.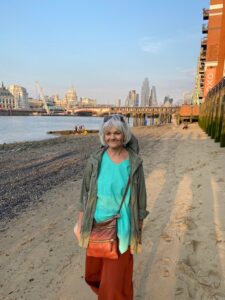 Author Bio – Patsy Trench has spent her life working in the theatre. She was an actress for twenty years in theatre and television in the UK and Australia. She has written scripts for stage and (TV) screen and co-founded The Children's Musical Theatre of London, creating original musicals with primary school children. Patsy is the author of three non fiction books about colonial Australia based on her own family history and four novels about women breaking the mould in times past. Mrs Morphett's Macaroons is book four in her 'Modern Women: Entertaining Edwardians' series and is set in the world she knows and loves best. When she is not writing books she teaches theatre part-time and organises theatre trips for overseas students.
She lives in London. She has two children and so far one grandson.
Social Media Links –
 
Giveaway to Win an Ebook of short story anthology All We Need Is Love. (Open INT)
*Terms and Conditions –Worldwide entries welcome.  Please enter using the Rafflecopter box below.  The winner will be selected at random via Rafflecopter from all valid entries and will be notified by Twitter and/or email. If no response is received within 7 days then Rachel's Random Resources reserves the right to select an alternative winner. Open to all entrants aged 18 or over.  Any personal data given as part of the competition entry is used for this purpose only and will not be shared with third parties, with the exception of the winners' information. This will passed to the giveaway organiser and used only for fulfilment of the prize, after which time Rachel's Random Resources will delete the data.  I am not responsible for despatch or delivery of the prize.