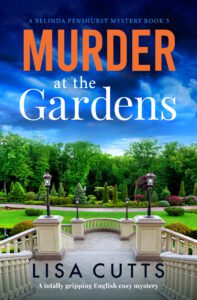 Belinda and Harry find themselves embroiled in another murder investigation, this time at Brabourne Gardens which houses a zoo. Harry takes on a role in security whilst Belinda is already on the board, More murders ensue…
Murder at the Gardens is the third book by Lisa Cutts to feature Belinda and Harry. I have read and reviewed book 1, Murder in the Village, but missed book 2 (time to go and read it!)
The main setting for this cosy murder mystery is in a zoo and there are some wonderful animal related incidents including dramatic rescues from enclosures. Belinda is on the board of the zoo whilst Harry takes on a security role but his first day doesn't go to plan with the discovery of a murder victim.
There is no graphic forensic detail and I enjoyed the cameraderie with their police friend Vince. The plot develops at a reasonable pace and there are several murders which reduce the number of suspects but I still had no idea who the killer was. The style and tone of the writing is light hearted and there is also gentle humour at the expense of Belinda's hapless brother Marcus.
I love the pairing of Belinda and Harry. She is passionate about animals and he is a retired police officer who once arrested her. The romantic tension between Belinda and Harry is intensified by the arrival of her former fiance Ivan. They haven't admitted their feelings to each other so Ivan's presence threatens to push them apart.
Murder at the Gardens is an entertaining and enjoyable cosy murder mystery and I look forward to the next one!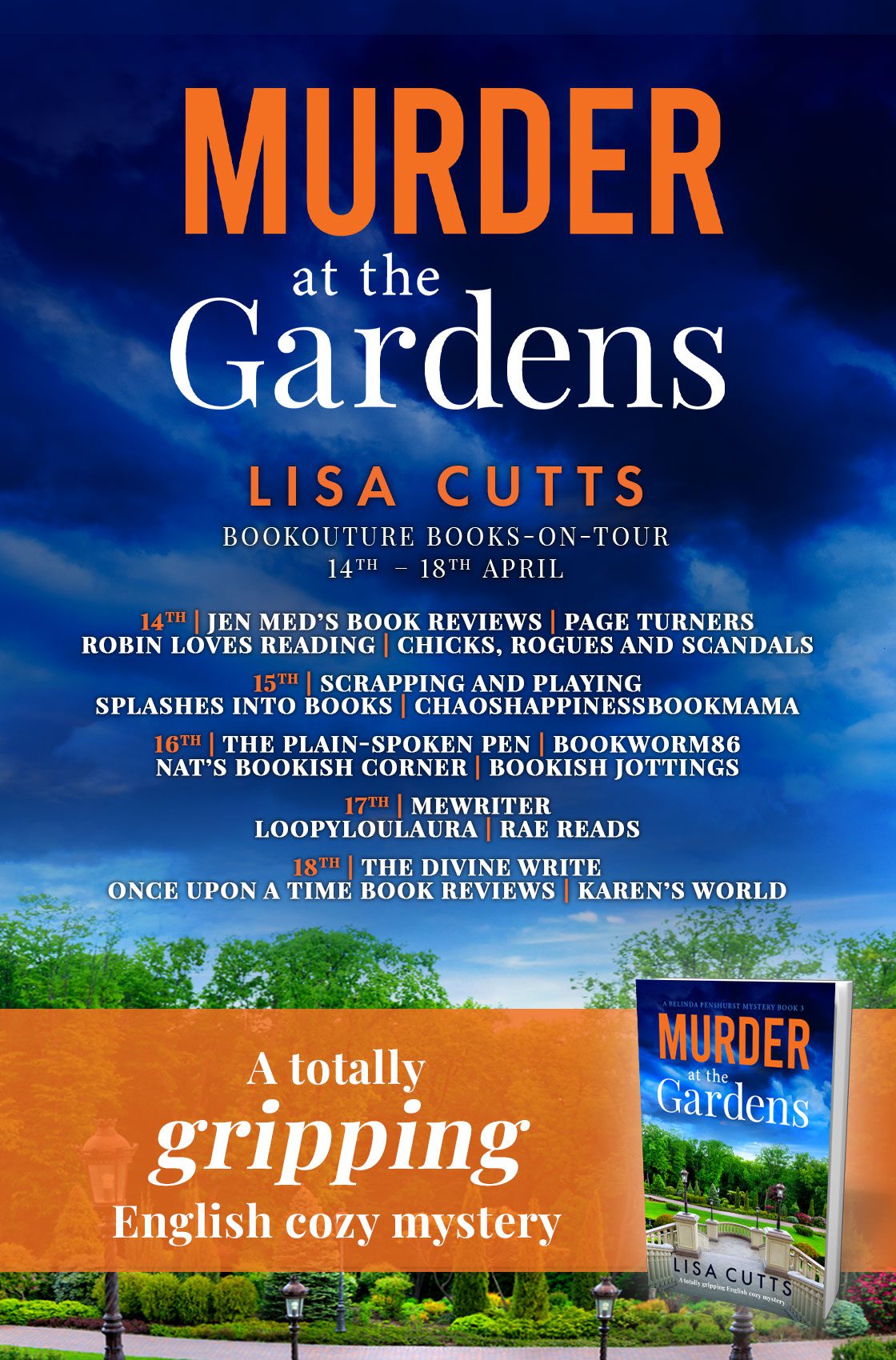 A lovely day out takes a dark turn when a complaining customer is found dead… Luckily amateur sleuth Belinda Penshurst is on the scene – and ready to investigate!
Belinda Penshurst has always loved Brabourne Gardens. A keen animal lover, she enjoys walking its winding paths and listening to the excited squeals of schoolchildren encountering the kind of wildlife you don't normally find in England. So when one of the visitors is found strangled, she's determined to learn whodunnit – and why.
The victim, Simon Carter, had a reputation for making trouble… But surely that's not a good enough reason to want him dead. Together with retired detective Harry Powell, Belinda investigates the goings-on behind the scenes, and learns that some of the staff are more savage than the animals.
Is it Estelle Samuels, the anti-social owner, who clearly has something to hide? Or the security guard who takes his job too seriously? Most worrying of all, Belinda's ex Ivan was there when the body was found, and she's determined to clear his name. As suspicions swirl, one thing's for sure: if Belinda keeps following the killer's tracks, she might find herself in their sights…
Can she sniff out a murderer, before she becomes prey?
A completely unputdownable and charming cozy mystery. Fans of M.C. Beaton, H.Y. Hanna or Emily Organ will love the Belinda Penshurst series!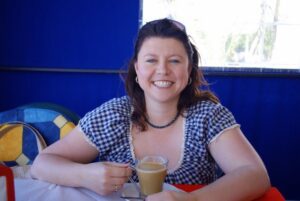 Author Bio:
Lisa Cutts is a full-time detective constable investigating murders for a living. When off duty she writes a fictitious version of her day job. She lives and works within the county of Kent with her husband and Labrador.
She is the author of the DC Nina Foster books, Never Forget and Remember, Remember. Never Forgot was longlisted for the Waverton Good Read Award 2013 and the winner of the Killer Nashville Silver Falchion Award 2014 for Best Thriller. She has also written four books in the East Rise Incident Room series, Mercy Killing, Buried Secrets, Lost Lives and Don't Trust Him. All four centre around DI Harry Powell and his Major Crime Team battling to solve the latest murders within the county. Currently she is writing the Little Challham mysteries, cosy mysteries set in a fictional village in Kent.
She writes a monthly column, Behind the Tape, for Writing Magazine answering police procedural questions from other writers. In early 2016, she was honoured to become the Patron of Rochester Literature Festival and help establish Murderous Medway, an annual crime fiction festival packed full of amazing author panels. As well as being on BBC Radio 4's Open Book, Lisa has twice appeared on This Morning to chat about TV crime dramas Broadchurch and Line of Duty.
Buy Link: