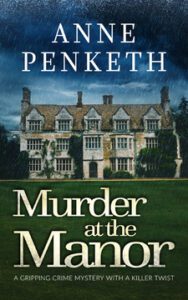 Birthday boy Rupert Iverson is found dead in the swimming pool after his lavish party. The police assume a party guest is responsible but the victim's father insists that local politics provides an alternative motive. This seems more likely as another body is discovered on the beach…
Murder at the Manor is the fourth book to feature Sam Clayton and his police team. I have read and reviewed the third book in the series: Play Dead. Each works well as a stand alone novel as there are no spoilers about events in previous books.
DI Sam Clayton takes a step back for the majority of this book which allows his colleague Julie Everett to take centre stage. Her personal life as well as her professional side in the investigation are described and developed over the course of the book.
There is little violence or graphic forensic detail included despite the seriousness of the crime. I enjoyed the dynamics and authentic banter between the police characters which make them seem more human and relatable.
The initial focus is on the intricate romantic background to the victim and his party guests before moving onto the wider local community. The police need to be systematic and thorough to sort through relevant information which lead to twists and turns in the plot.
Murder at the Manor is an enjoyable police procedural. Although I did miss Sam's prominence in the investigation, I enjoyed getting to know Julie in greter depth.
Murder in the Manor book blurb
DETECTIVE SAM CLAYTON IS BACK IN ANOTHER GRIPPING NORTH NORFOLK MYSTERY.
Has a village feud led to murder? Or is the killer closer to home?
Rupert Iverson is found dead in the swimming pool of his North Norfolk manor house, dressed as Louis XIV.
He was hit over the head with a blunt object and held under the water.
More than one of the twenty-four guests has motive — as do several of the local villagers, who have been feud­ing with Rupert's father.
Then one of the villagers is discovered on the beach.
Will Detectives Sam Clayton and Julie Everett uncover a connection or will a third body turn up?
This page-turning crime mystery set in an atmospheric part of Norfolk is perfect for fans of Michael Hambling, Matt Brolly, J.R. Ellis, J.D. Kirk and Elly Griffiths.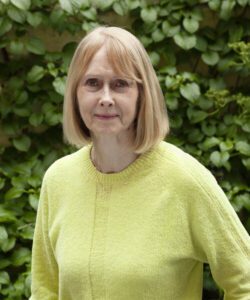 ANNE PENKETH
Anne Penketh is originally from Lancashire, but her work as a foreign correspondent took her all over the world before she turned to writing fiction. Anne's series of murder mysteries featuring DI Sam Clayton allowed her to return to Norfolk where her relatives live.
Anne is currently based in London, but she's such an inveterate wanderer that she has no idea how long she'll stay.
BOOKS BY ANNE PENKETH
DI SAM CLAYTON SERIES:
MURDER ON THE MARSH

THE BAD SISTER

PLAY DEAD

MURDER AT THE MANOR
FOLLOW ANNE ON