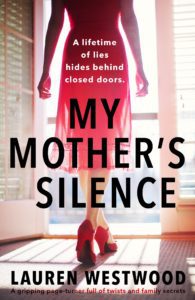 Skye left her Scottish home to follow her dream or being a singer-songwriter. A dream she shared with her twin sister Ginny who is believed to have been swept out to sea weeks before they were due to head off together to audition. Skye has only flashback memories of that night as she suffered a head trauma in a car crash and woke to the terrible news of her sister's disappearance. In the following weeks, Skye overheard her mother blaming her for Ginny's death and the guilt drove her away from home for 15 years.
In the present day, Skye's brother Bill implores her to return home as their mother has finally asked for her to come home. Skye is devastated to see the change and mental deterioration, especially as her mum confuses Bill's daughter and Skye for Ginny. There are hints that there has been a cover up over what really happened the night Ginny supposedly died…
My Mother's Silence had me hooked from the very beginning. Skye's sadness at the loss of her sister, combined with her guilt and the pressure of blame from her mother make her a really emotionally charged and vulnerable character.
Skye has carried an idealised version of Ginny around with her for so many years that now she is forced to face the idea that her sister was less than perfect and kept secrets from her.
I enjoyed the developing relationship between Skye and Nick. This added a hopeful tone to the plot and gave an extra side to her character.
Lauren Westwood sustained the mystery of what really happened to Ginny fifteen years ago and the plot kept me guessing until right at the end (all of my predictions were wrong!)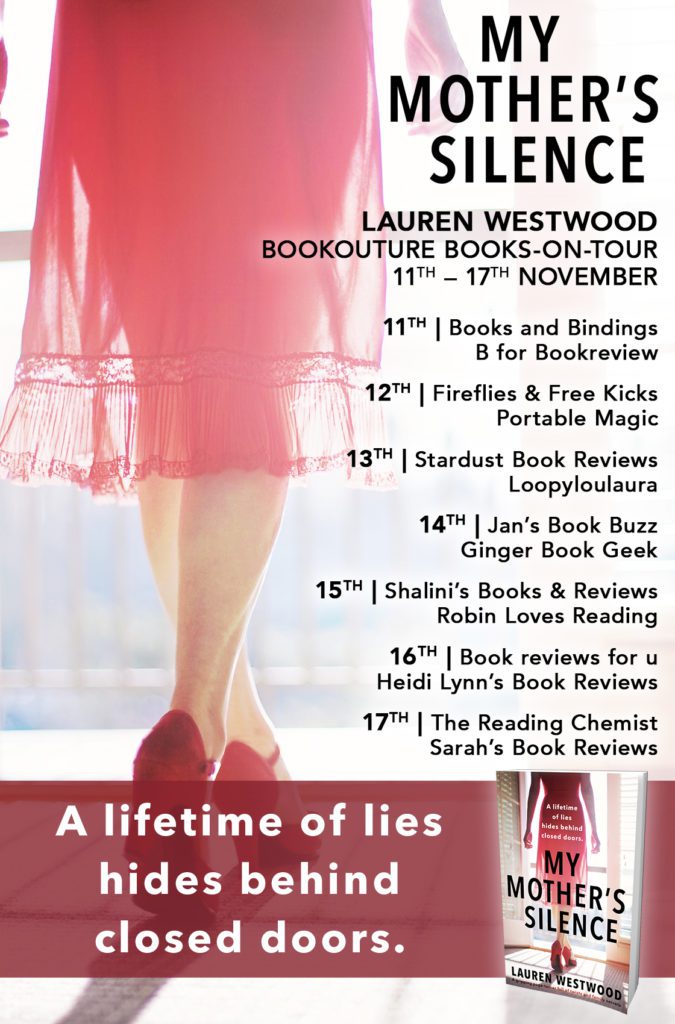 Blog Tour Media Kit:
Title: My Mother's Silence
Author:  Lauren Westwood
Pub day: 11/11/2019
Buy Links:
Description:
Some things you can never escape. I should know. I've been running away for fifteen years, and now I'm right back where I started…
Skye Turner's family fell apart the day her twin sister Ginny died. Everyone in their tiny community in the Scottish Highlands accepted it was an accident, but more than one person in town is haunted by a secret from that night…
Skye left after the funeral, believing her mother blamed her for Ginny's death. Skye should have taken care of Ginny, should have been there to stop her falling from the cliffs that night. Over the years, she's barely spoken to her mother, until the day she receives a phone call asking her to return home.
As soon as Skye arrives in her childhood home, she knows something isn't right. Her mother has kept the bedroom she shared with her sister like a shrine, Ginny's clothes and diaries gathering dust, as though her mother thinks Ginny might come back. And there are whispers in town that Ginny wasn't alone when she died…
Skye is desperate to find out the truth, but her mother just wants her family back together. As Skye begins to unravel everyone's lies, she realises the truth might tear her family apart for good…
My Mother's Silence is a twisty and emotional novel about the bonds between mothers and daughters, and what happens when we hide things from those we love the most. Fans of Diane Chamberlain, Liane Moriarty and Kerry Fisher will be gripped.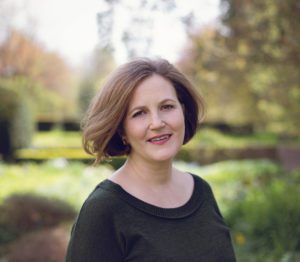 Author Bio:
Lauren Westwood writes dark and romantic women's fiction and is also an award-winning children's writer. Originally from California, she now lives in England in a pernickety old house built in 1602, with her partner and three daughters.
Lauren hopes you enjoy her latest book, My Mother's Silence, which is a dark, emotional journey about homecoming and family secrets. Your opinions are important to her, so please do leave a review.
Author Social Media Links: