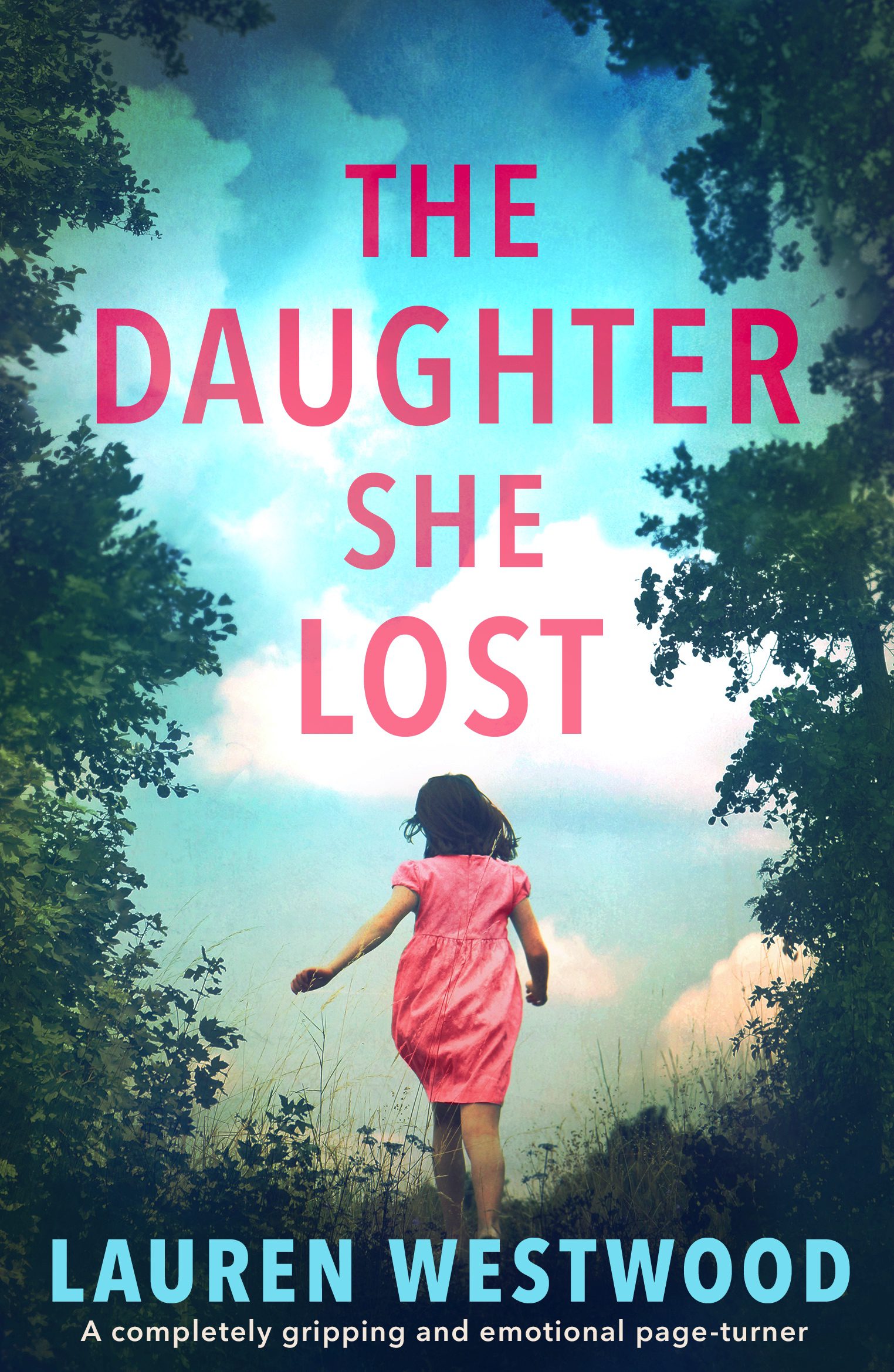 Small town secrets and lies are revealed when newcomer Amanda arrives in town, She has always known she was adopted but her adoptive parents told her they knew nothing of her birth family. This was a lie and when her biological grandmother dies, Amanda inherits her house and decides to visit the town and find out more about her mother.
She discovers that her mother was Angie, a girl of sixteen who died from complications caused the pregnancy and her grandmother's decision to avoid medical care due to the shame of having an illegitmate child in the house. Amanda's focus switches onto trying to find her biological father and she narrows it down to 4 men…
Amanda's journey of discovery is both fascinating and heartbreaking as it unfolds. We also see Angie's perspective through odd installments of a letter she wrote to her newborn daughter.
A strong theme in this book is women working together. Amanda develops strong friendships with Tessie, Frances and Linda whilst also causing them emotional pain as they confront the past. The women are all strong despite the unkind twists of fate that have shaped their lives and relationships.
I enjoyed how the mystery of Amanda's father unfolded over the course of the book. In the final chapters, it becomes obvious to us who was responsible but she is trying to avoid reaching the same conclusion due to the emotional fallout it will cause.
I really enjoyed The Daughter She Lost: it pulled at my heartstrings whilst also being a satisfying mystery. Take a look at my review of Lauren Westwood's previous book My Mother's Silence.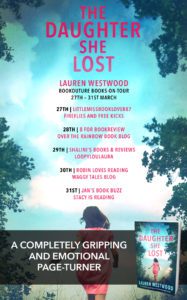 Blog Tour Media Kit:
Title: The Daughter She Lost
Author:  Lauren Westwood
Pub day: 27/03/2020
Buy Links:
Description:
I know in my heart that I'm going to lose you, my dearest darling girl. I can't fight any longer. No matter what I do, no matter how much I love you, I know that this is the end for me. But remember that I am with you always and that because of you, my mistake was worth it.
Amanda always knew she was adopted, but when she inherits a house in Avalon Springs, it's the first she hears of her birth mother's death. The moment she used to imagine meeting her for the first time and staring into the bright blue eyes they might share, will always remain a dream.
Heartbroken, Amanda knows she must go there to show her children the home where they should have lived, to go through her mother's old clothes, sell the house and say goodbye.
But as she walks into the stark white house she begins to feel uneasy. There are religious quotes etched into the walls of the hallway and a jewelry box full of letters hidden in her mother's room.
Because the family she lost is hiding dark secrets and the further she digs, the more the happy life she has carefully built for herself and her children is at risk…
A gripping and emotional novel about what it means to belong. The Daughter She Lost is perfect for fans of Kerry Fisher, Diane Chamberlain and Liane Moriarty.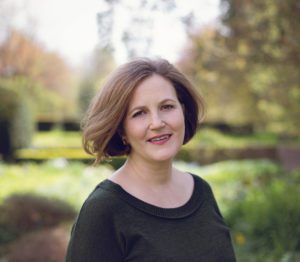 Author Bio:
Lauren Westwood writes dark and romantic women's fiction and is also an award-winning children's writer. Originally from California, she now lives in England in a pernickety old house built in 1602, with her partner and three daughters.
Lauren hopes you enjoy her latest book, My Mother's Silence, which is a dark, emotional journey about homecoming and family secrets. Your opinions are important to her, so please do leave a review.
Author Social Media Links: