Hazel eagerly awaits the birth of her first grandchild as her daughter Katherine goes into labour. The family are plunged into sadness and grief despite the safe delivery of a goregous baby boy.  His twin sister died during the birth and an emergency hysterectomy destroyed any chance of future children. Katherine is desperate for more children after growing up as an only child. Adoption is their only option but her husband and mother are set against it…
I'd only just recovered from the emotional depths of Sam Vickery's last book (

One Last Second

) when I signed up for this book. I knew I was in for something that would break my heart but that I would also love. The writing is so authentic that we almost become the characters because we can feel their emotions so vivdly.
Katherine's devastation at the death of both her baby girl and the potential for more natural children is very realistic and absolutely hearbreaking to read.
Meanwhile we see chapters from Hazel's unhappy marriage which explain how she became the overbearing mother she is today. As both a mother and a daughter, I can see both sides of the story. It is a difficult balance!
Family relationships are delicately negotiated and emotional issues are handled sensitively over the course of the book. The flashback chapters offer us a greater understanding of how the past is impacting on decisions in the present. The use of the first person narrative for Katherine and Hazel allows us to explore their emotions in depth.
My Only Child is an emotional and enjoyable book but have the tissues ready!
There he is, my baby boy. His eyes are closed, his tiny rosebud mouth is pursed in sleep. My eyes well up as I catch a whiff of his newborn skin and I swallow back a wave of emotion. I should feel happy, I should feel grateful, but all I can think about is everything I just lost…
It's a miracle when Katherine's baby boy is born healthy. But his twin sister doesn't survive, and when Katherine is told she can't have any more children the loss is almost too much for her to bear.
Katherine always saw herself having a big family: she remembers how the loneliness of being an only child used to overwhelm her, and she is desperate to adopt a sibling for her son.
But her husband Davis won't agree. He worries that Katherine will struggle when the new baby arrives. What if growing their family only adds to the grief she feels over losing her little girl? What if this breaks their marriage apart?
And Katherine is forced to make a choice. Give up the second child she has always dreamed of or risk losing the family she already has?
An unforgettable and heart-wrenching page-turner about fighting for those we love. Readers of Jodi Picoult, Diane Chamberlain and Kate Hewitt will remember this story forever.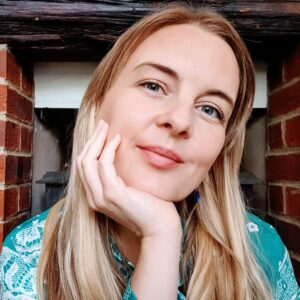 Author Bio:
Sam Vickery is an English author who loves gritty, emotional stories that can make you sob. As a child, she was forever getting in trouble for being caught with her nose in a book, and these days are no different. She lives on the south coast of England with her husband, two children and a cat that thinks it's a dog.
Buy Links: