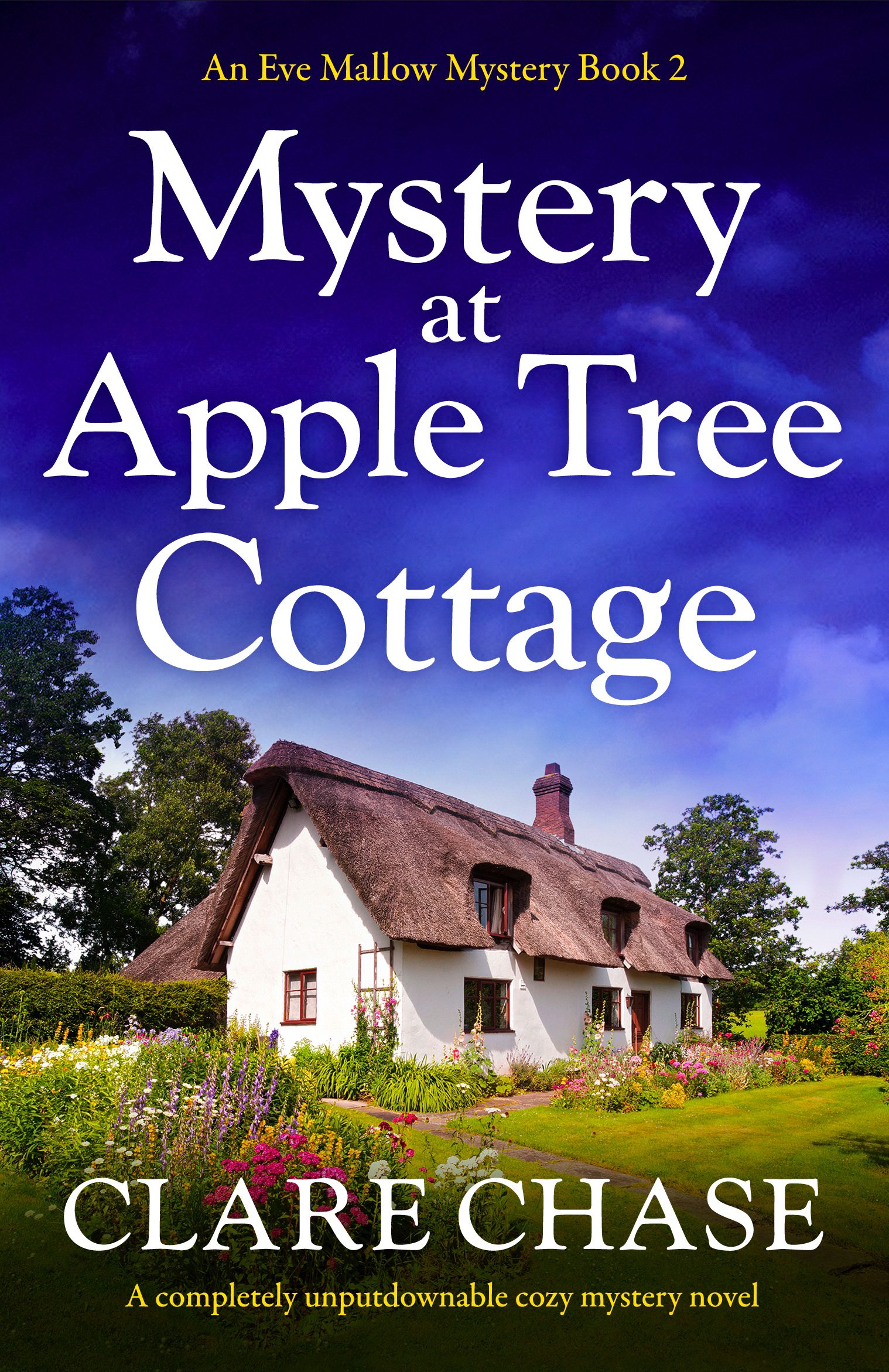 Eve Mallow has now settled into the village of Saxford after the murderous experience in book 1 of the series, Mystery on Hidden Lane.
Ashton Foley, bad boy made good, returns home to the village to support the church roof fund and see his mum. He asks Eve to write about him but she is back to business as usual as an obituary writer when he is found dead. His mum asks Eve to investigate in order to protect her lover who  never got on with her son, but this puts Eve in danger…
This book continues the gentleness of the series despite the content of murder and drug trafficking/grooming! The village characters spring to life in the same way as in Agatha Christie and MC Beaton books, producing plenty of suspects and potential motives.
I felt that this was a less personal book in terms of Eve's character. We saw little of her relationship and emotions with her ex husband and children compared to the first book. Her love interest Simon has moved on but she is developing a solid friendship with retired police officer Robin.
The pace of Mystery at Apple Tree Cottage is reasonably fast despite the cosy feeling of the narrative. Eve is a fun and interesting lead character and it is easy to get carried along with her escapades. Overall, a very enjoyable murder mystery!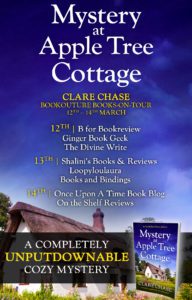 Media Kit:
Title:                  Mystery at Apple Tree Cottage   
Author:     Clare Chase  
Publication Day:  March 12th 2020
BUY LINKS:
Description:    
Obituary writer and amateur sleuth Eve Mallow is enjoying life in sleepy Saxford St Peter – until a mysterious murder lands right at her door…
It's spring in Saxford St Peter – time to get back in the garden, listen to the birds, and take gentle strolls in the woods. But for some, it's the season for murder.
Eve Mallow is relishing the gentle pace of the village until a new arrival stirs everyone up. Ashton Foley is back: a teenage tearaway turned interior designer to the stars. He's mad, bad and dangerous to know, but charming too – as Eve herself can testify – and every house in Saxford opens its doors to him.
So when he's found murdered in the woods near his mother's home, Apple Tree Cottage, there's no shortage of suspects. A jealous husband? A spurned lover? Or has someone from his past life caught up with him?
The police soon hit on a simple solution, and arrest his mother's partner Howard. Ashton always hated him, and he bears all the marks of a recent fight. But Ashton's mother, miles away in New Zealand, is convinced he's innocent, and enlists Eve's help to prove it.
There's just one problem. Eve saw Howard sniffing around Apple Tree Cottage on the morning of the murder, and she's fairly sure he's guilty, too…
An unputdownable page-turner, perfect for fans of Faith Martin, Agatha Christie and Betty Rowlands.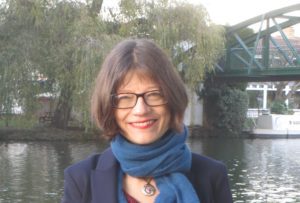 Author Bio:
Clare Chase writes women sleuth mysteries. After graduating from London University with a degree in English Literature, Clare moved to Cambridge and has lived there ever since. She's fascinated by the city's contrasts and contradictions, which feed into her writing. She's worked in diverse settings – from the 800-year-old University to one of the local prisons – and lived everywhere from the house of a Lord to a slug-infested flat. The terrace she now occupies, with her husband and teenage children, presents a good happy medium.
As well as writing, Clare loves family time, art and architecture, cooking, and of course, reading other people's books.
You can find Clare's website and blog at www.clarechase.com
Author Social Media Links: