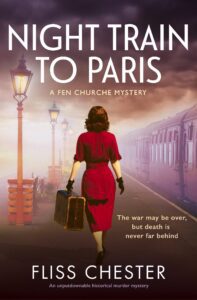 Fenella Churche travels to Paris to stay with an old family friend. She finds the city and Rose significantly changed by the world war that ended justs months earlier. Rose is an artist and her knowledge was used by the Nazis as they plundered Jewish premises for fine art. However, she secretly labelled the stolen artworks in the hope they can one day be reunited with their true owners. Rose is murdered and Fen is determined to get justice for her and the victims of the art thefts.
Night Train to Paris is a historical murder mystery set in the autumn of 1945. Life and culture from the era are well researched and cleverly used to drive the plot. Displaced Jews are returning to their homes, searching for family and posessions.
The lead up to the murder sets the scene well but is a little lengthy. We see Fen's emotional connection to Rose and her pride that her friend is trying to help the Jewish community reclaim their art.
Author Fliss Chester uses the crossword motif again in this book but it doesn't have quite the same impact as the first book as the connection with Fen's beloved Arthur is not as prominent to the plot.
There is a little light relief from the murder in the form of Fen's travel companion James being the focus of affection for her flat mate Simone. Fen has slightly muddled emotional response to this as she quite likes him herself but is still mourning for her late fiance Arthur.
Night Train to Paris is an enjoyable murder mystery with plenty of clues along the way (but I didn't completely guess the solution 🙂 ) I have previously reviewed the first book in the series: A Dangerous Goodbye.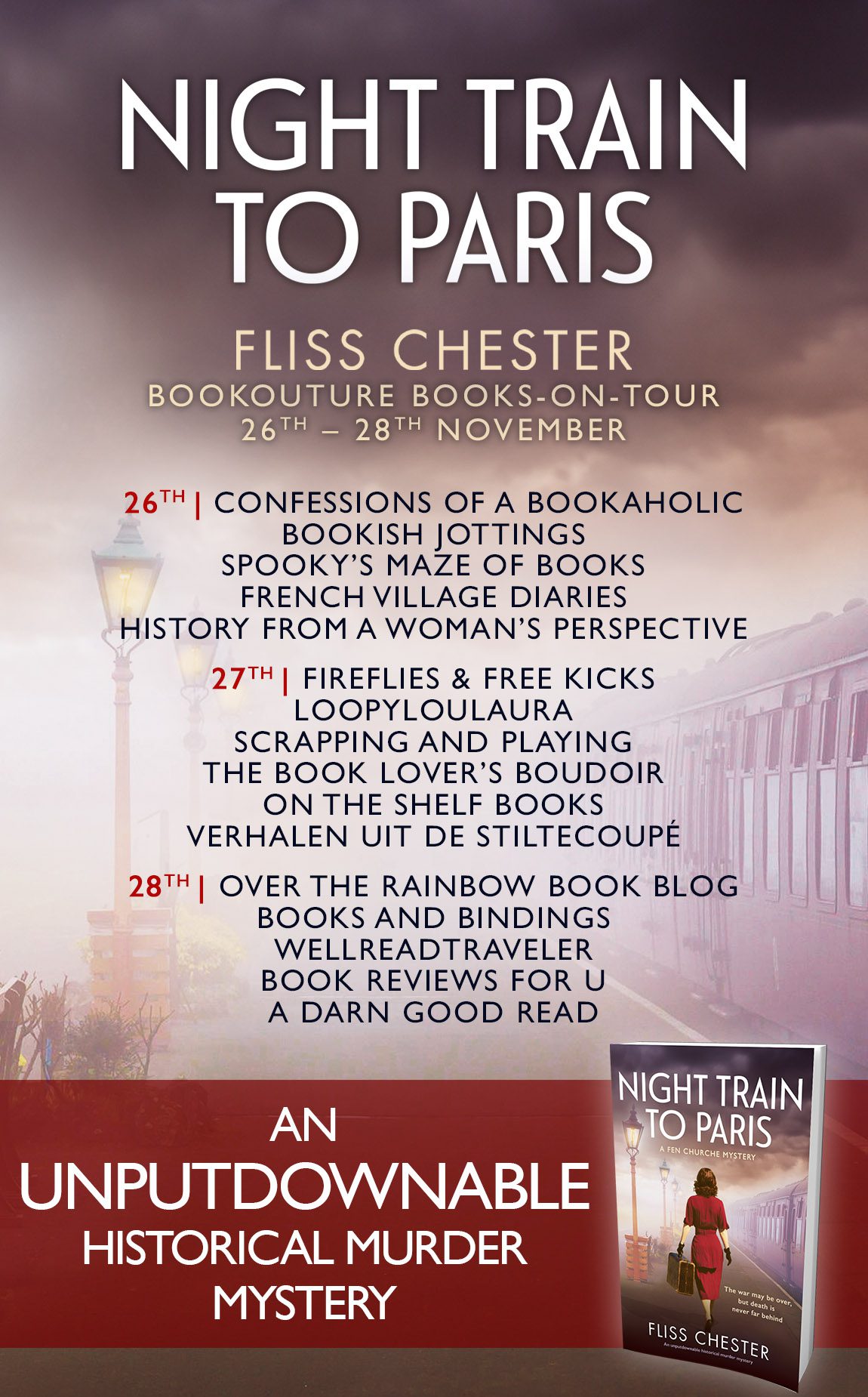 Book Description:
Meet Fen Churche, as she steps off the night train with the sun rising over Paris. Cat whisperer, crossword puzzler… accidental detective?
Autumn, 1945. Fen cannot wait to see her beloved godmother Rose, who has invited Fen to stay with her in the city of lights. As she arrives, Fen is dreaming of strolls by the Seine, taking tea at the Eiffel Tower and above all French feasts with Rose where they can trade stories of how they survived the terrifying war years.
But Fen has barely made friends with Rose's bad-tempered poodle when she returns to the apartment to find her godmother murdered, a paintbrush stuck in her neck. Suddenly Fen is thrown into the middle of a truly puzzling mystery. Who on earth would want to murder Rose, a gentle artist and generous friend?
A blackmail letter convinces Fen that the police have got everything wrong and Fen knows she has to solve the case just like one of her crosswords, one clue at a time. As she meets her godmother's friends, she makes a surprising discovery: Rose was part of the Resistance during the war…
When a second body turns up, another of Rose's wartime contacts, Fen must act fast. But as the killer turns their sights on Fen, does she have what it takes to solve this mysterious murder and get justice for her darling godmother?
You won't be able to put down this utterly addictive historical cozy mystery! The absolutely perfect treat if you love Agatha Christie, Rhys Bowen and Jacqueline Winspear.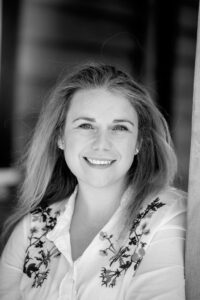 Author Bio:
Fliss Chester lives in Surrey with her husband and writes historical cozy crime. When she is not killing people off in her 1940s whodunnits, she helps her husband, who is a wine merchant, run their business. Never far from a decent glass of something, Fliss also loves cooking (and writing up her favourite recipes on her blog), enjoying the beautiful Surrey and West Sussex countryside and having a good natter.
Buy LInks: