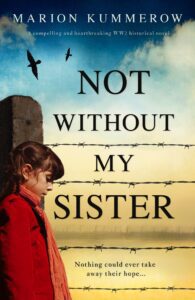 Mindel Epstein is a confused four year old. She has been ripped away from her parents. Her brothers ran away when she and her sister Rachel were captured by the Nazis. The sisters are Jewish and sent from camp to camp before arriving in Bergen-Belsen where they are cruelly separated. Will they find each other again…?
Not Without My Sister is a highly emotional historical novel set in Nazi Germany. It shows the experience in concentration camps for Jewish female and child prisoners. The setting is quite unique as the camp at Bergen-Belsen was quite different as it wasn't an extermination camp. The brutality and devastation still strongly resonates and several times I had to put the book aside.
I found this book particularly upsetting as it outlines the experience of children and my own youngest child is the same age as Mindel. Knowing the horrors she witnesses and the heartbreak at being separated from her sister, I found particularly difficult to read.
The book includes the most famous inmates of Bergen-Belsen: the Frank sisters. I think this was done to add an authenticity to the novel but was a little superfluous. The majority of the inmate characters in the book demonstrate the best of humanity in the face of the Nazi atrocities. There are some who focus on their own self preservation and this felt realistic.
Rachel and Mindel's journey and their frequent 'almost' reconciliations provides a new perspective on the Holocaust. The different elements of camp life are explored sensitively but the author never shies away from the brutal reality.
Not Without My Sister is a book that is difficult to enjoy due to the subject matter, but it is utterly engaging and emotional.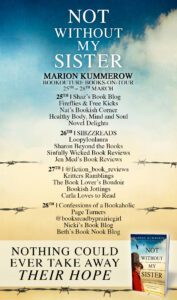 1944, Germany. Two sisters seek to overcome impossible odds to be reunited, in this utterly devastating and unforgettable novel about sisterhood, courage and survival.
All they had left was each other. Until the Nazis tore them apart.
After years of hiding from the Nazis, Rachel Epstein and her little sister Mindel are captured by the Gestapo and sent to the concentration camp at Bergen-Belsen. The only ray of light for either girl is that they are together.
But on arrival they are separated. As she's seventeen and deemed an adult, Rachel is sent to work in a brutal factory whilst four-year-old Mindel is sent into the so-called "star" camp for Jewish prisoners. All on her own, Rachel knows her sister will have no chance of survival—unless she can find someone to take care of her.
Working in the windowless, airless factory—filling munitions casings with chemicals that burn her fingers and make her eyes sting—the only thing that keeps Rachel going is the thought of her little sister. Because if there's even a chance Mindel is alive, Rachel knows she must try to save her.
But, separated by barbed wire, and treated brutally by SS guards who do not even see them as human beings, can either of the orphaned sisters ever dare to hope that they'll find their way back to each other? And to freedom?
A completely heartbreaking, utterly gripping tale of courage, loss and overcoming impossible odds, perfect for fans of The Tattooist of Auschwitz, The Ragged Edge of Night and The Orphan's Tale.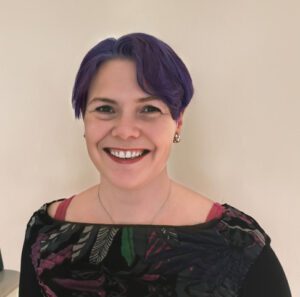 Author Bio:
Marion Kummerow was born and raised in Germany, before she set out to "discover the world" and lived in various countries. In 1999 she returned to Germany and settled down in Munich where she's now living with her family.
Inspired by the true story about her grandparents, who belonged to the German resistance and fought against the Nazi regime, she started writing historical fiction, set during World War II. Her books are filled with raw emotions, fierce loyalty and resilience. She loves to put her characters through the mangle, making them reach deep within to find the strength to face moral dilemma, take difficult decisions or fight for what is right. And she never forgets to include humor and undying love in her books, because ultimately love is what makes the world go round.
Buy Links: