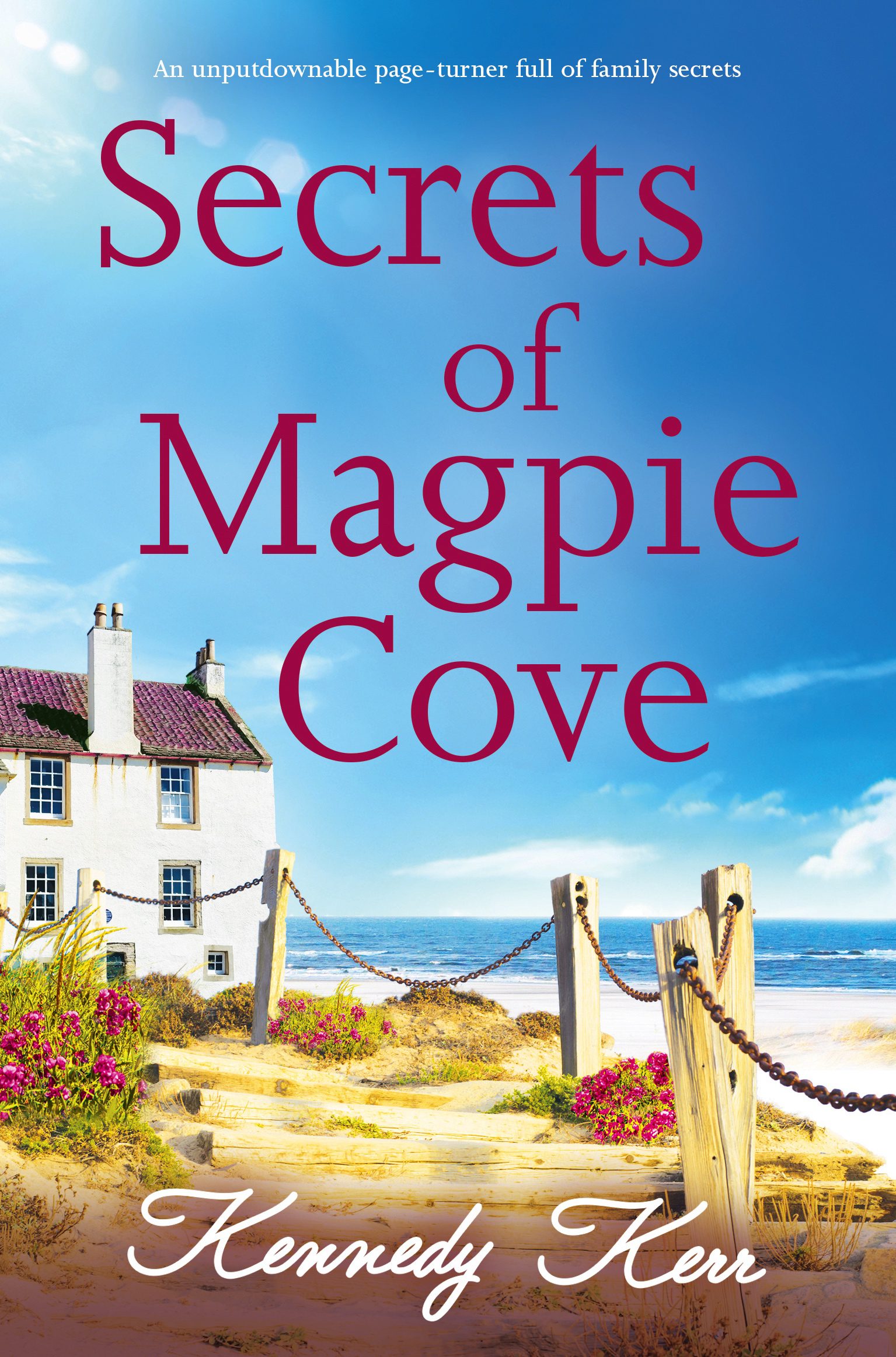 TRIGGER WARNING: this book deals with miscarriage
Lila is mourning the loss of her close friend and employer Serafina. She is hoping that Serafina's son Nathan will re-open the cafe so that she doesn't have to worry about money while she completes her patisserie course. They begin a tense friendship but Lila is fearful of it developing into anything more as she is also mourning the loss of a baby…
Secrets of Magpie Cove is the second book by Kennedy Kerr set in the seaside town of Magpie Cove (I have previously reviewed The House at Magpie Cove).
Lila has had a lot of sadness in her life and is used to dealing with issues alone. Her parents died when she was young, her ex was selfish and she had a miscarriage without realising she'd become pregnant. She jumped at the chance of a second start in life, enrolling on a patisserie course and working at a cafe to fund her studies. Now her friend has died too and her job and course are at risk.
Nathan is a more complex character as we have less insight into his past and emotions. He appears to have a kind soul but his actions scream the opposite. Lila is torn in her opinion of him and therefore so are we readers.
The double grief of losing a friend and a baby are handled sensitively. However, I loved Lila's fellow student Oliver for adding humour and light relief which softened the overall tone of the book.
Secrets of Magpie Cove is a gentle and emotional novel which tackles a serious issue sensitively.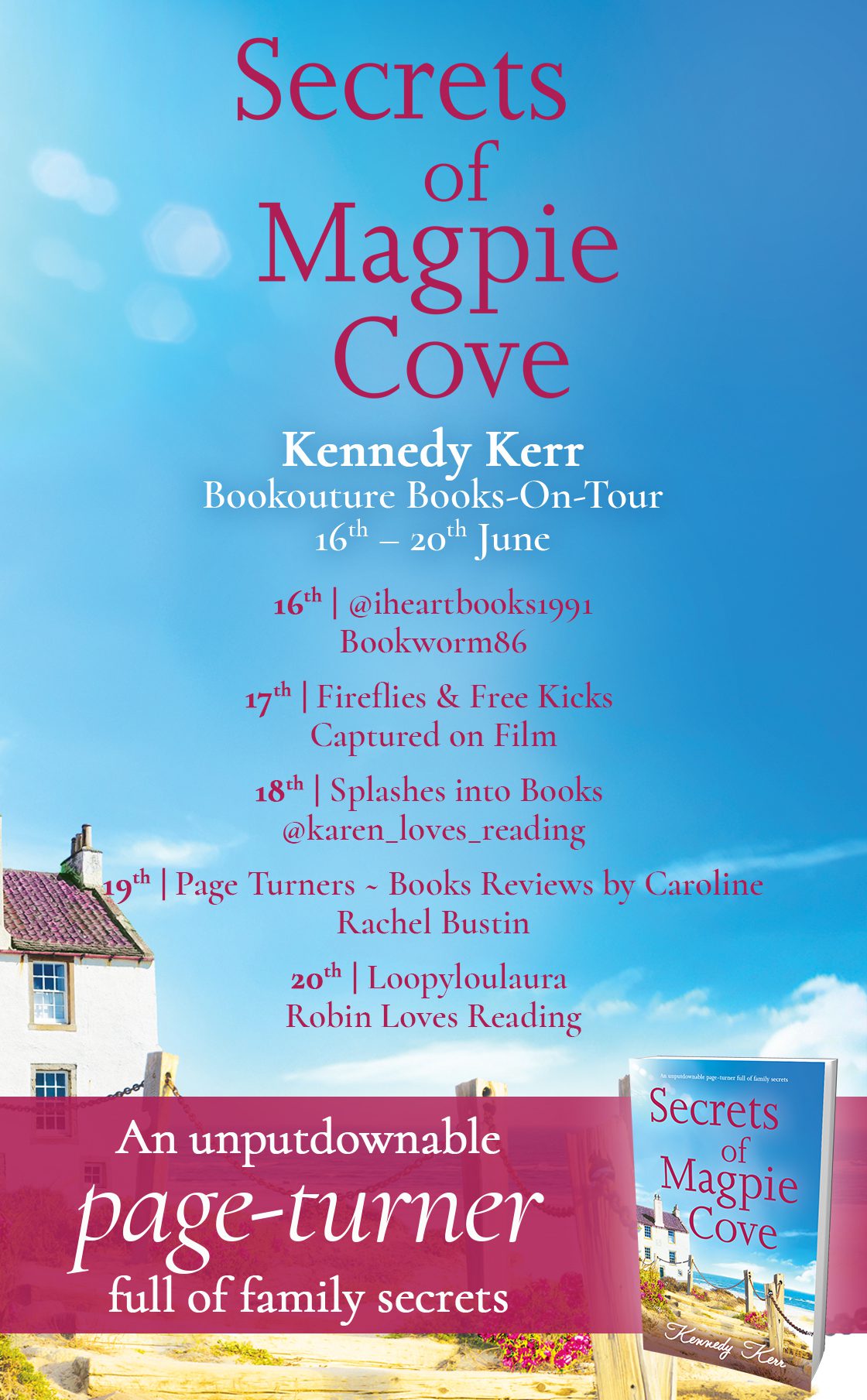 CURRENT Media Pack
Author: Kennedy Kerr
Book: Secrets of Magpie Cove
Publication Day:  June 16th 2021
Description:
Lila had a favourite rock to sit on towards the back of the cove, where she often ate her breakfast, gazing out at the tumbling Cornish sea. As the sun rose that morning, Lila wished with all her heart that the grey-green waves could wash away her old life. That Magpie Cove would help her move on, and to forget…
When aspiring pastry chef Lila Bridges flees her life in the city after a heartbreaking tragedy, she finds herself working behind the counter at Magpie Cove's most beloved local establishment – Serafina's Café. The sweet, buttery aroma of freshly baked chocolate croissants, the cheerful gossip of the regulars and the elderly owner Serafina's feisty humour are a much-needed balm to Lila's broken heart. For the first time since it happened, Lila is beginning to laugh again…
But when Serafina unexpectedly passes away, the future of the café looks bleak. Nathan Da Costa, Serafina's estranged son, inherits, and returns to Magpie Cove determined to inject some big-city glamour into the place. To Lila, it seems impossible that dour, money-obsessed Nathan could be related to dear Serafina. He may have his mother's mop of curly dark hair and deep brown eyes, but he has none of her warmth or heart.
Lila needs this job and the sense of peace the town has brought her, so she's determined to make it work with Nathan as her new boss. But her resolution is tested when the secret Lila has been keeping about what brought her to the cove begins to unravel, just as she discovers an unexpected, sweeter side to Nathan. Will trusting Nathan Da Costa with her long-held secret be Lila's new beginning in Magpie Cove, or her emotional undoing?
Be totally transported to the windswept beaches of Cornwall with this heart-warming and unputdownable story that will leave a huge smile on your face. Perfect for fans of Shari Low, Veronica Henry and Heidi Swain.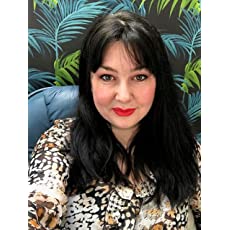 Author Bio:
Kennedy Kerr is a British fiction author. She adores beaches, lochs and stone circles, and loves writing about small communities, mysteries and family secrets. She has a very cuddly cat called Twinkle who spends her days sleeping: Kennedy aspires to having Twinkle's nap schedule one day.
Kennedy also loves cooking and baking all types of food, which is almost as much fun as eating it. Her favourite foods include (but are not limited to) Indian food, Victoria sponge, breakfast pastries with coffee and sushi. The only thing she's not particularly keen on is artichoke, and she'd eat it, anyway
Author Social Media Links