Mara inherits a dilapidated beach house from her late mother. The timing is fantastic as her husband has been having an affair and kicked her out of their home. But a box of her mother's secrets leads to shocking discoveries, and the local handyman provides both a business and a romantic opportunity. Can she repair the house and her broken heart?
The House at Magpie Cove is a book that really tugs at the heartstrings. Mara has been unhappy in her marriage and now cast aside for a younger model. The unfairness made me sooooo angry with her husband espciecally as he continues to try to exert his authority over her.
Meanwhile Mara discovers hints to the cause of her mother's sadness and feels griefstricken at her mother's death but also what haunted her.
There is light relief in the form of a gentle friendship that turns into romance with Brian. Mara is fiercely trying to protect her heart but for her own happiness she needs to open it up despite the danger of further heartbreak.
The style of writing is easy to read and engaging. Mara's character and the people she meets at Magpie Cove are very likeable which enriches the story even during the saddest parts of the plot.
The House at Magpie Cove is an enjoyable and uplifting book. I can easily imagine it as a beach read or something to snuggle up with on a winter night.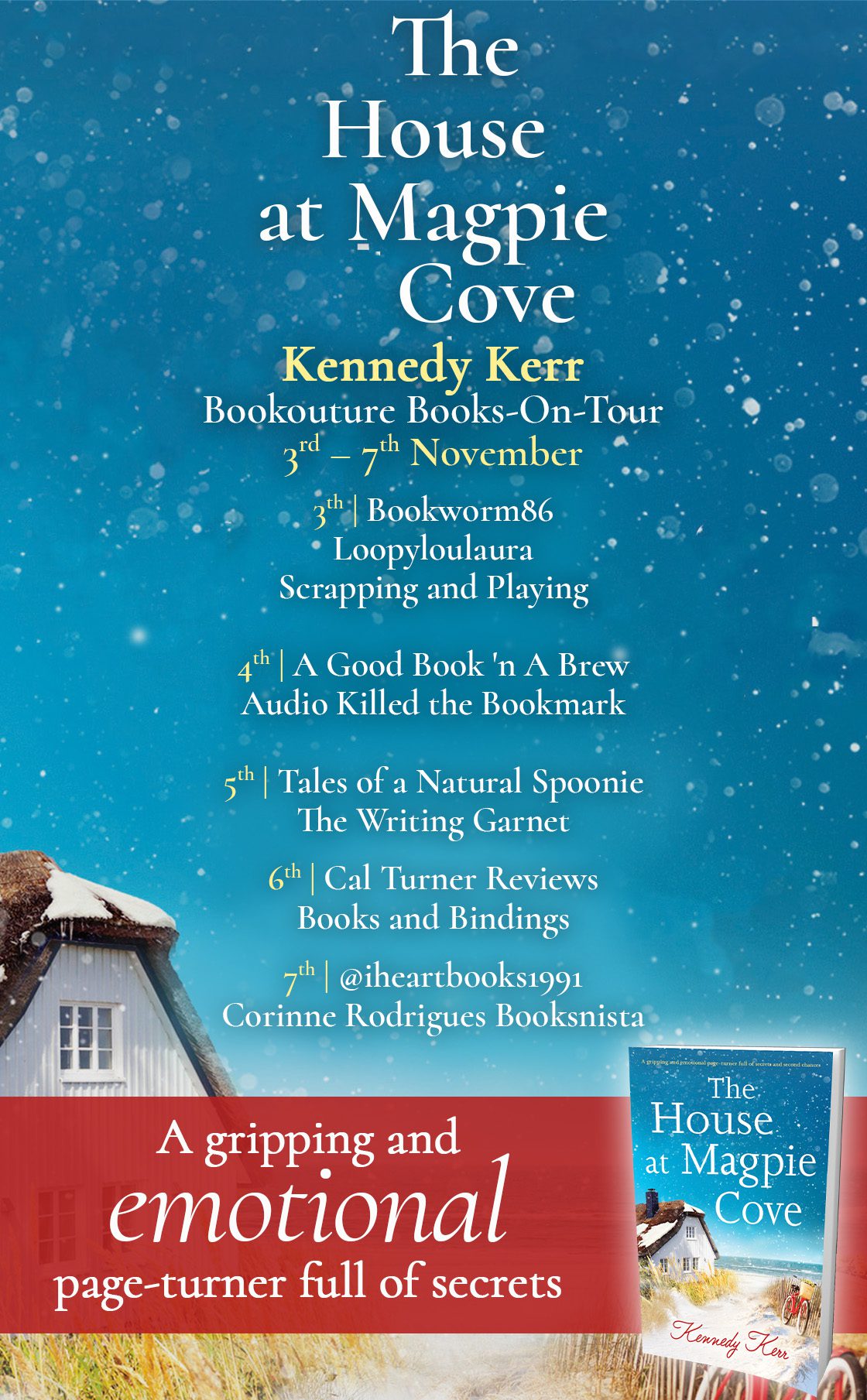 Media Pack
Author:      Kennedy Kerr
Book:                   The House at Magpie Cove  
Publication Day:  03/11/20
Buy LINK  
Description:
The Cornish beach house creaked in the salty sea wind and, from the weathered wooden porch, Mara watched a lone magpie circle above. It was silly to think that her mother's spirit was still with her, but Mara felt as if there was something keeping her here. A secret that needed to be told…
When Mara Hughes inherits her late mother's tumbledown beach house overlooking the bright, sandy sweep of Magpie Cove, it couldn't have come at a worse time. With her marriage on the rocks and her husband threatening to take the family home, the beach house – with all the bittersweet memories it holds – might be the thing that finally sends Mara's world crashing down around her. She tells herself she'll only spend a few days there: sell it and move on to rebuilding her life.
When Mara arrives, the house is in a worse state than she feared – holes in the bedroom ceiling, birds' nests in the attic and the beautiful, wrap-around porch on the brink of collapse… but she loves it anyway. With all its history it feels like the last link to her late mother and, determined to do whatever it takes to keep it in the family, Mara strikes a deal with local handyman – and town heartthrob – Brian Oakley to save the crumbling cottage from ruin.
But when a box of unopened old letters arrives on her new doorstep – a bequest from her mother's will – Mara's resolve to save the beach house will be tested to the limit. Because Mara's mother's perfect childhood in Magpie Cove was forever spoiled by one haunting day in July, and the letters contain a secret about her family that Mara can scarcely believe to be true…
A story of secrets, family and forgiveness, this heartfelt read set in beautiful Cornwall is perfect for fans of Susanne O'Leary, Fern Britton and Rosanna Ley.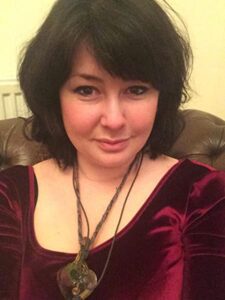 Author Bio:
Kennedy Kerr is the author of A Spell of Murder, a witch themed cozy mystery, and The House at Magpie Cove (November 2020) and The Café at Magpie Cove (coming in 2021). She adores beaches, lochs and magical places, and loves writing about small communities, mysteries and family secrets.
Kennedy also loves cooking and baking all types of food, which is almost as much fun as eating it.
Author Social Media Links