Five children spot a flash of light in the sky and head into the woods to investigate. Can they save their town from a deadly invasion…?
Shiver Point: It Came From The Woods is the first book in a new children's series aimed at ages 9-12. I was transported back to my tween and teen years when I devoured Point Horror books and can't wait to share with my own kids in the lead up to Halloween.
Alex is struggling to adjust to his new town. His mum is working long hours and he is lonely as he has made no friends. One night he spots a light streaking through the sky and hopes to find something valuable so his mum can stop working and spend time with him. In the woods he finds 4 other children who have followed the light trail and their friendship offers hims something just as treasured.
Each of the children is unique and a misfit at school. They represent a range of ethnicities and family dynamics. Their strength as a team comes from their unity despite their differences. The dedication to their family, their community and each other drive them to be brave.
The slimy slugs and creepy atmosphere are sinister and without being too scary. As an introduction to the horror genre, this is pretty much perfect. Obviously I am a middle aged woman (42 ?! 🙁 ) so not the intended audience but I can see the appeal for younger audiences and there is a good level of spookiness and unease.
Shiver Point: It Came From The Woods is an entertaining and engaging horror story for children.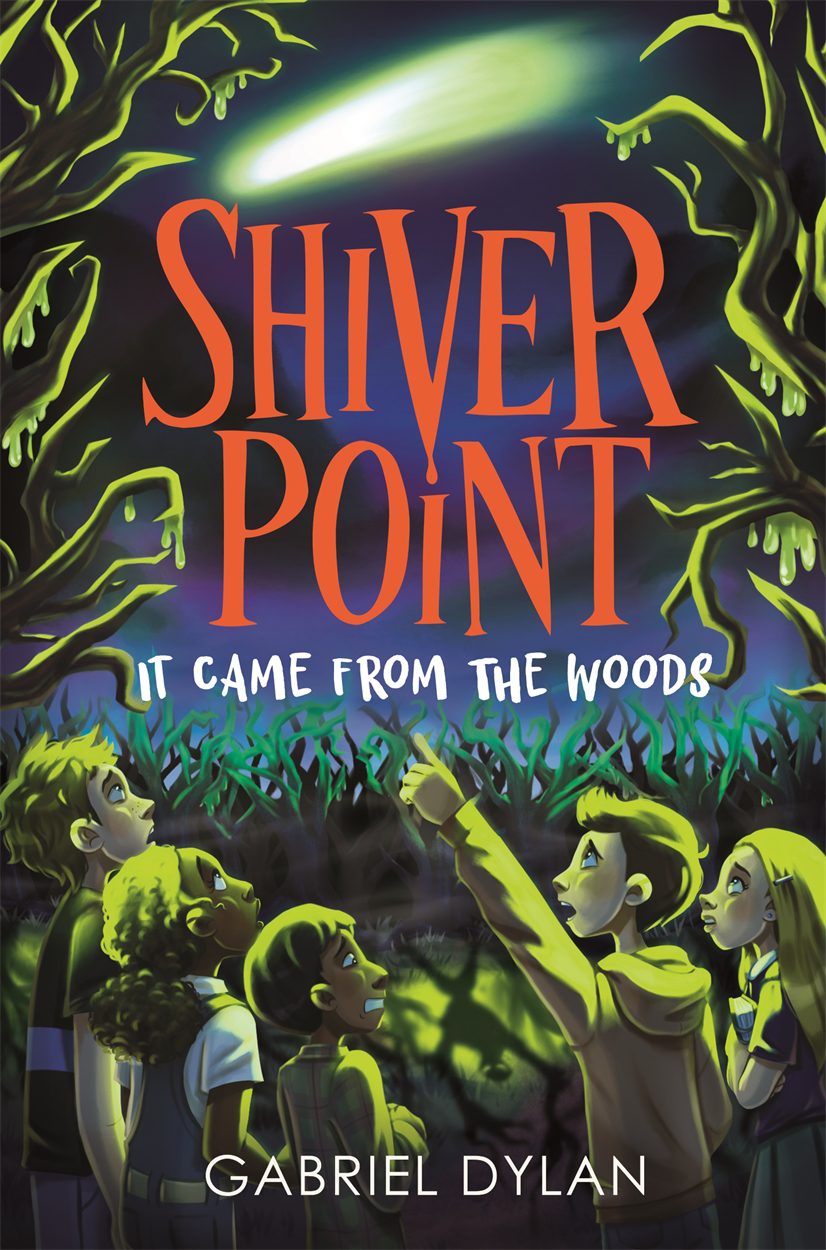 Welcome to SHIVER POINT, home of spooks, screams and small-town horror! Enter if you dare…
Shiver Point is boring. Nothing interesting ever happens there and there's never anything fun to do. At least that's what Alex has always thought. Until one night, in the dead dark, he spots what looks like a meteorite plummeting into Howlmoor Forest.
Intrigued, Alex goes to investigate. But little does he know, four other kids have also spotted the strange streak in the sky: 'troublemaker' Oli, studious Sophia, curious Mo and budding engineer Riley. What they discover is far beyond their wildest dreams – in fact it belongs in their nightmares. Can the gang work together to save the town from the bloodthirsty bodysnatcher that's arrived with the meteorite before it's too late?
One thing's for sure: Shiver Point will never be the same again.
Packed with chills and thrills, SHIVER POINT is a hair-raising new horror series for middle grade readers.