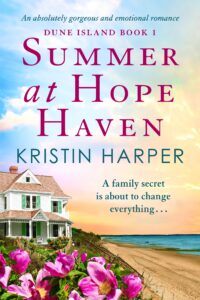 Emily is grieving for her family who died in a helicopter crash. Struggling with the overwhelming loss, she pushed away her fiance who then jilted her. She has arrived at Hope Haven to heal her heart and soul at the family summer home. Love isn't on her mind but she feels an attraction to a doctor at the hospital where she is painting a mural in the children's ward. Plus her childhood friend Wilson and his wife Collette are expecting their first baby but he is acting strangely…
Summer at Hope Haven is an emotional book about loss and grief but also forgiveness and acceptance. Emily is working through the stages of grief and coming to terms with her new life alone. She also discovers that her family was not quite as perfect as she believed so needs to accept that too.
The writing is easy to read and feels very natural. Emily's vulnerability is easy to imagine and identify with, even as we despair at her lack of trust and the frequent miscommunication with Lucas.
There are some interesting plot twists which make this more than a simple love story. They may have been easy to anticipate but it was interesting to see how author Kristin Harper handled it in a sensitive way. I really enjoyed the realistic dialogue as Emily negotiates new friendships, becoming especially close to Wilson's wife.
Summer at Hope Haven would be a fab beach read as it has a mix of warmth and emotion but also has a lighthearted tone to soften the serious themes.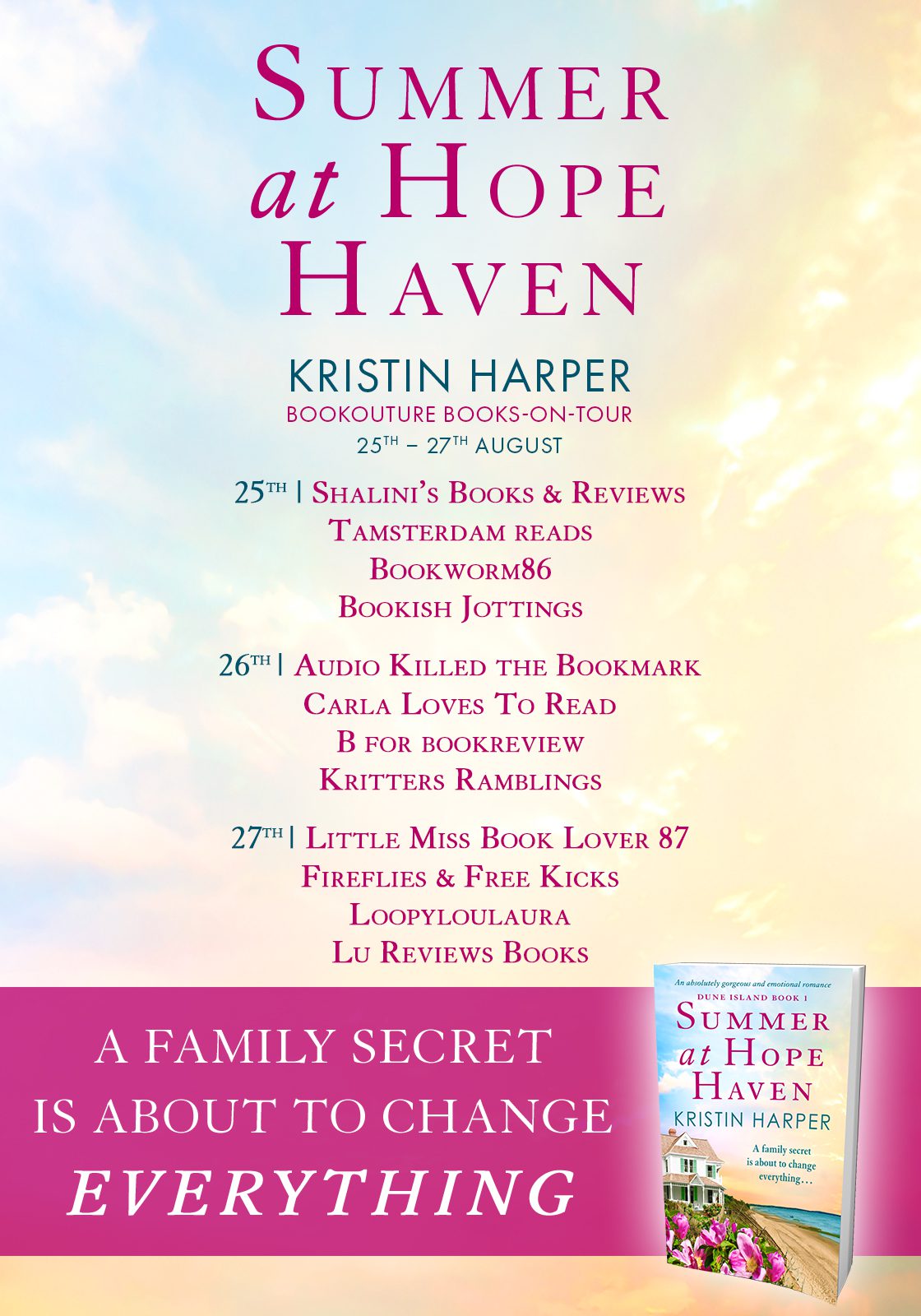 Book Description:
Making her way up the cedar-lined driveway, tears fill her eyes at the sight of the cottage's faded trim and peeling turquoise shutters. Taking a deep breath, she grasps the heart-shaped iron door handle and steps inside the once-happy childhood home she's been avoiding. It is time to face up to the past…
When Emily's fiancé walks out on her while she's still grieving the loss of her family in a terrible accident, she escapes back to Hope Haven on the remote Dune Island, where her family vacationed every summer. Emily hopes that fixing up the house will also mend her broken heart, but the cottage holds more than just bittersweet childhood memories. Emptying her father's antique writing desk, Emily finds a letter that reveals a devastating secret about her parents.
With a head full of questions that can never be answered, it seems like returning to the island was the worst decision Emily ever made… until she meets Lucas Socorro, saltwater dripping from his dark curls after a surf session. As they take long walks on the soft sand, and talk late into the firefly-lit night, Emily wonders if Dr Luke—as the kids in the hospital call him—could be the one to help her heal. With Luke holding her hand, delving into her family's painful past is a little easier.
Painting the gloomy cottage walls the colour of seashells, and revamping her grandmother's flea-market furniture, Emily starts to feel she might call Dune Island home for good—and that she could build that home right here with Luke. But when Emily's family secret spreads through a network of local gossips, her fragile heart breaks all over again. Luke is the only one who could have started the rumours. Was she wrong to trust him so easily?
As the sun sets behind the dunes, Emily has a difficult decision to make. Does she pack her bags and leave the island for good? Or take a risk that Hope Haven has everything she's been looking for?
A beautiful and emotional read that will make you long to feel the sand beneath your feet. Perfect for fans of Nancy Thayer, Tracy Brogan and Mary Alice Monroe.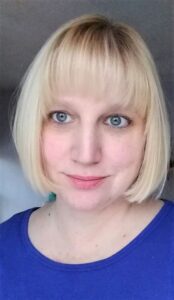 Author Bio:
Ever since she was a young girl, there were few things Kristin liked more than creative writing and spending time on Cape Cod, Massachusetts, with her family. Eventually (after a succession of jobs that bored her to tears), she found a way to combine those two passions by becoming a women's fiction author whose stories occur in oceanside settings. While Kristin doesn't live on the Cape year-round, she escapes to the beach whenever she can.
@KHarperAuthor
Buy Links: