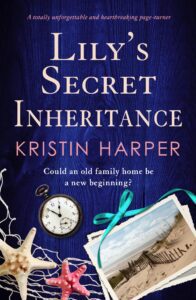 Lily returns to her childhood home following the death of her aunt. They had been estranged for years so she is surprised to have been named as her aunt's sole heir to the family cranberry farm estate.
Lily's Secret Inheritance is a warm novel about family, love, loss and forgiveness. It is set in America. The majority of the book is set in the present day but some parts are set in the past to show Lily's history and the background to the estrangement from her aunt.
Lily has had her fair share of heartache. She is widowed and bringing up their 9 year old son on her own, struggling to make ends meet. Now she is forced to confront the past and her emotions bubble to the surface. The inheritance of the farm offers her a chance for financial freedom but her lawyer refuses to let her sell the place until she has considered her options.
Her aunt's manager Jake provides an added dimension to the plot. Lily feels a romantic tension with him but also a professional dynamic due to his work on the farm. Both characters are stilted around each other but soften around the children (her son and his nephew).
I loved the awkwardness that Lily faces as she reconnects with faces from the past. Her character felt really authentic and I liked the light tone as she worries over her son (this reminded me of myself for always imagining the worst!) It felt cathartic as she challenges her perceptions of the past so she can move on from her grief.
Lily's Secret Inheritance is an emotional book about love and loss but also hope and positive change.
I have previously reviewed Summer at Hope Haven by Kristin Harper.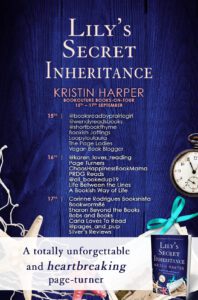 Book Description:
Turning off the winding coastal road and seeing the old farmhouse surrounded by cranberry vines ahead, Lily's breath catches in her throat. It's just how she remembers it. But pushing open the wooden front door for the first time in decades, it's clear everything has changed…
When her estranged aunt Dahlia dies, single mother Lily Lindgren is surprised to inherit the family home and cranberry farm. Returning to Dune Island for the first time since Dahlia admitted to a terrible betrayal that shattered Lily's trust in her family, she's ready to sell up and finally create a stable future for her little boy. But her high-school crush and farm manager Jake Benson is determined to stop Lily's plan…
After helping Dahlia turn part of the house into a local produce store, Jake shared her dream of making the cranberry farm a community hub for the island. His stories about Dahlia, and how much she had missed Lily all these years, make Lily question if she was wrong to never forgive her aunt. And when Jake joins her long walks over the sand dunes, there's an undeniable spark… could a move to Dune Island be the key to her and her son's happiness?
But then, clearing out Dahlia's bedroom, Lily finds an old picture of Dahlia that stops her in her tracks. Just when she was making peace with Dahlia's memory and learning to trust again, Lily's heart is shattered to find she was keeping another secret. Can Lily trust Jake to tell her the painful truth—or will she run from Dune Island again for good?
An utterly beautiful beach read about family secrets, finding yourself, and learning the true meaning of home. Perfect for fans of Carolyn Brown, Barbara O'Neal and Mary Alice Monroe.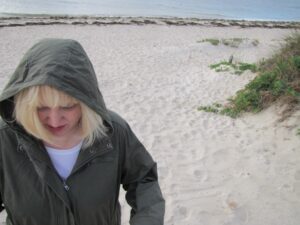 Author Bio:
Ever since she was a young girl, there were few things Kristin liked more than creative writing and spending time on Cape Cod, Massachusetts, with her family. Eventually (after a succession of jobs that bored her to tears), she found a way to combine those two passions by becoming a women's fiction author whose stories occur in oceanside settings. While Kristin doesn't live on the Cape year-round, she escapes to the beach whenever she can.
Buy Link:
You can sign up for all the best Bookouture deals you'll love at: http://ow.ly/Fkiz30lnzdo