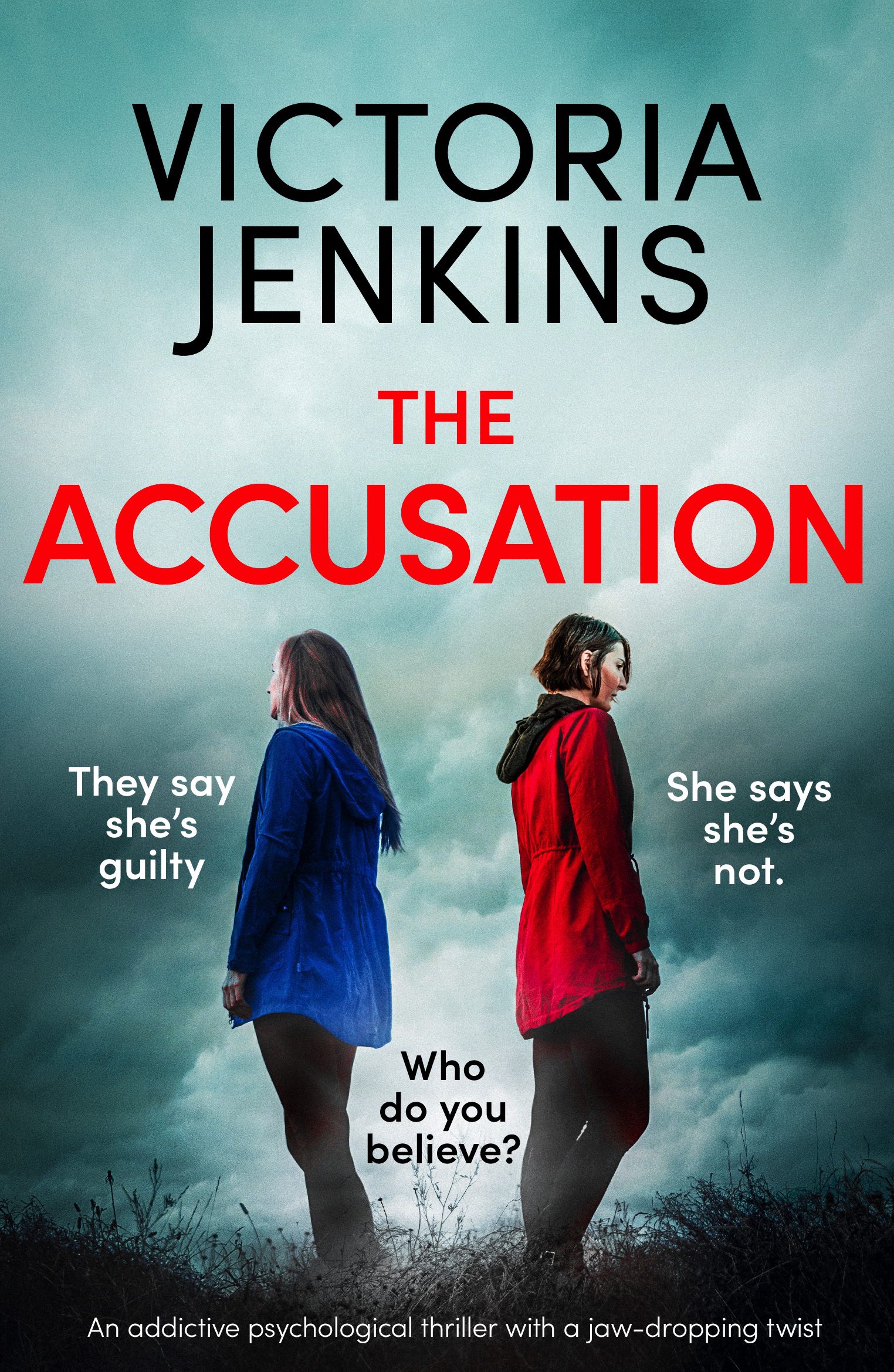 Jenna's life is turned upside down when she tries to save a stabbing victim on her way home from a night out. She is soon accused of stabbing the victim herself and must fight to clear her name as well as save her marriage and keep her family safe.
The Accusation demonstrates how easy it is for life to fall apart and how secrets never stay hidden forever. There is a phrase 'no good deed goes unpunished' and this is certainly true for Jenna. An act of kindness, risking her own life to save a stabbing victim results in a nightmare situation. It is obvious that there is more to the accusation than just mistaken identity and Jenna becomes convinced that it is malicious.
Jenna is a likeable character and the use of first person narrative helps the reader to identify with her and feel anxious as the situation worsens. She is very human and realistic, making decisions amidst her own doubts and is is fianlly revealed that one decision was wrong but done for the right reasons.
There are several secrets that need to be exposed. I think most parents would identify with Jenna's situation of conflict with her teen over an older boyfriend and the animosity with her mother in law. Her husband has received notes which are gradually breaking down the trust in the marrriage so when this accusation occurs, he is confused and dounts Jenna's innocence.
I liked the way that Victoria Jenkins makes the reader wonder about characters' motivation and this allowed me to make plenty on incorrect guesses about the truth behind Jenna's family secrets.
The Accusation is an intriguing and entertaining psychological thriller that forces the reader to question how they would act in the same circumstances.
I have previously reviewed The Argument, also by Victoria Jenkins.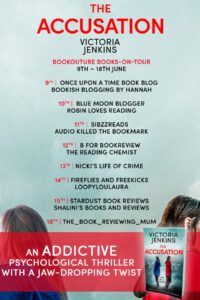 Media Pack  Information Sheet:
Title: The Accusation
Author: Victoria Jenkins
Publication Day: June 9th 2020
Buy Links:
Description:
They say she's guilty. She says she's not. Who do you believe?
'Help me! Help me, please!'
When Jenna hears the cry in the park one night, she feels she has no choice but to run and help. Cradling the injured woman in her arms, the attacker nowhere to be seen, all Jenna wants is to keep her alive until the ambulance arrives and for the ordeal to be over.
But the nightmare begins when the victim wakes up…
Jenna's relief turns to horror when the finger is pointed at her. There must be some mistake: she's never seen the woman before in her life, and Jenna tried to save her life. Why would she accuse Jenna of a crime she didn't commit?
As the case against Jenna grows, her world starts to fall apart. Her teenage daughter is keeping secrets and her husband is growing more distant every day. To save her family and clear her name, Jenna has to prove she didn't do it. But someone knows something Jenna did do. And they want to make her pay…
The Accusation is an addictive psychological thriller that asks how far you would go for justice. Perfect for fans of He Said/She Said, The Silent Patient and The Woman in the Window.

Author Bio:
Victoria Jenkins lives with her husband and daughter in South Wales, where her series of crime novels featuring Detectives King and Lane is based. Her debut novel The Girls in the Water is an Amazon UK top 30 bestseller, and top 5 bestseller in the Amazon US chart.
Her first psychological thriller, The Divorce, was published in July 2019. The second, The Argument, was published December 10th 2019 and The Accusation publishes June 9th 2020.
Author Social Media Links:
Twitter:      @vicwritescrime