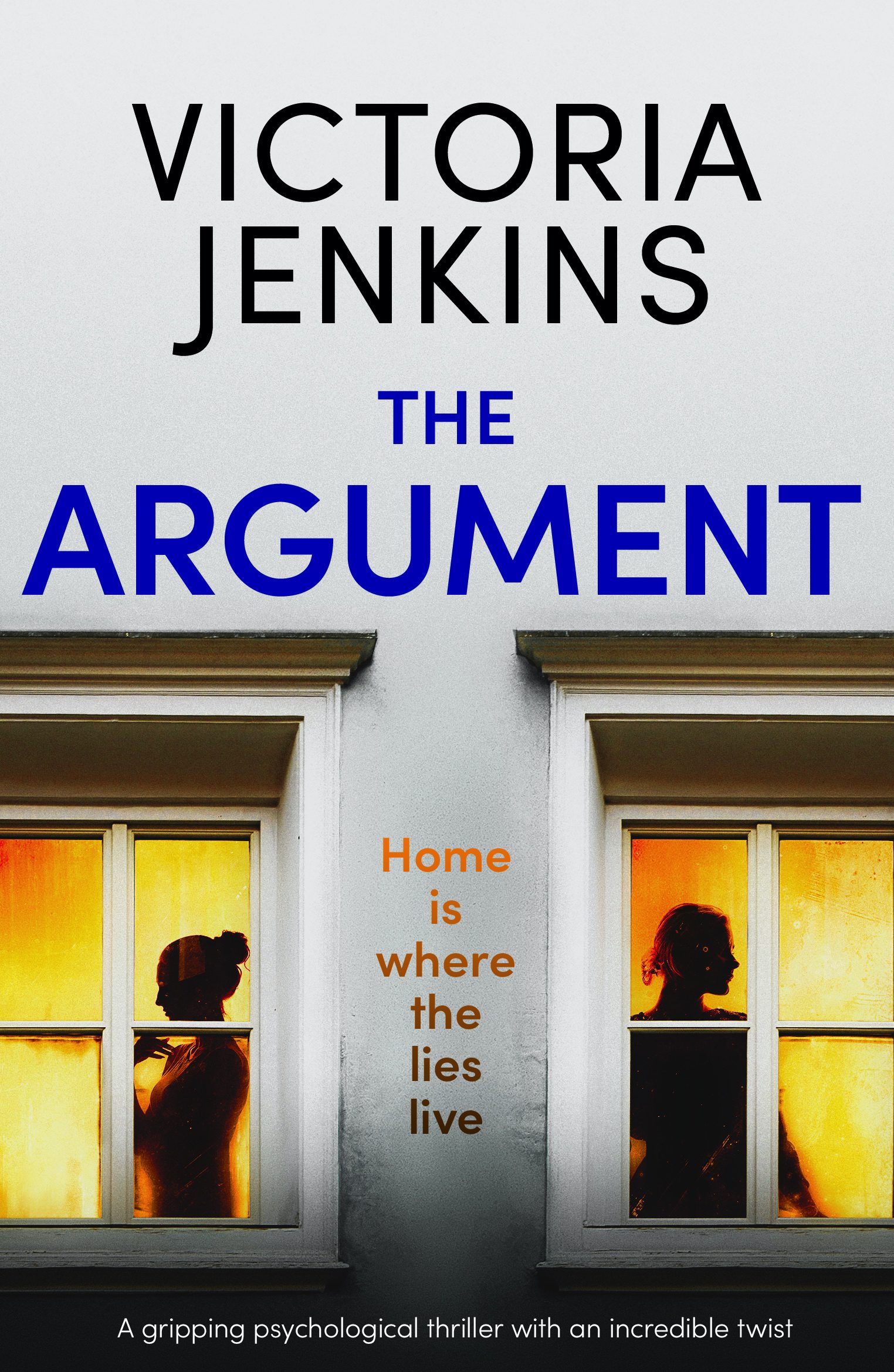 Hannah and her eldest daughter Olivia have The Argument. Olivia wants more freedom and sneaks out to a party. She obviously gets into big trouble when she gets home and is determined not to speak to her mother again.
Then the house is broken into and the word LIAR painted onto the kitchen cabinets. Hannah suspects Olivia is to blame. Other strange things start to happen and secrets are revealed…
The Argument is a fascinating story of teenage angst but also a psychological thriller as it becomes clear there is more to the plot than merely family drama.
Although I seem very sweet now (!), I was a hideous teen and refused to speak to my mum for days on end. The frustration, self doubt and growing pains of adolescence are so well written and realistic from both Olivia and Hannah's perspectives. The use of the dual viewpoint allows us to devleop a better understanding of the characters and sympathise with them.
The big twist about the reality of their family life did make me gasp in surprise but I did not find the ending particularly believable except for the self justification in the final chapter. This did not affect my enjoyment as the beginning and middle were so strong.
Victoria Jenkins writes cleverly to weave mystery and suspicion into the plot. This increases the tension and anticipation for the reader. I had plenty of guesses about where I thought the plot was going but they were all wrong!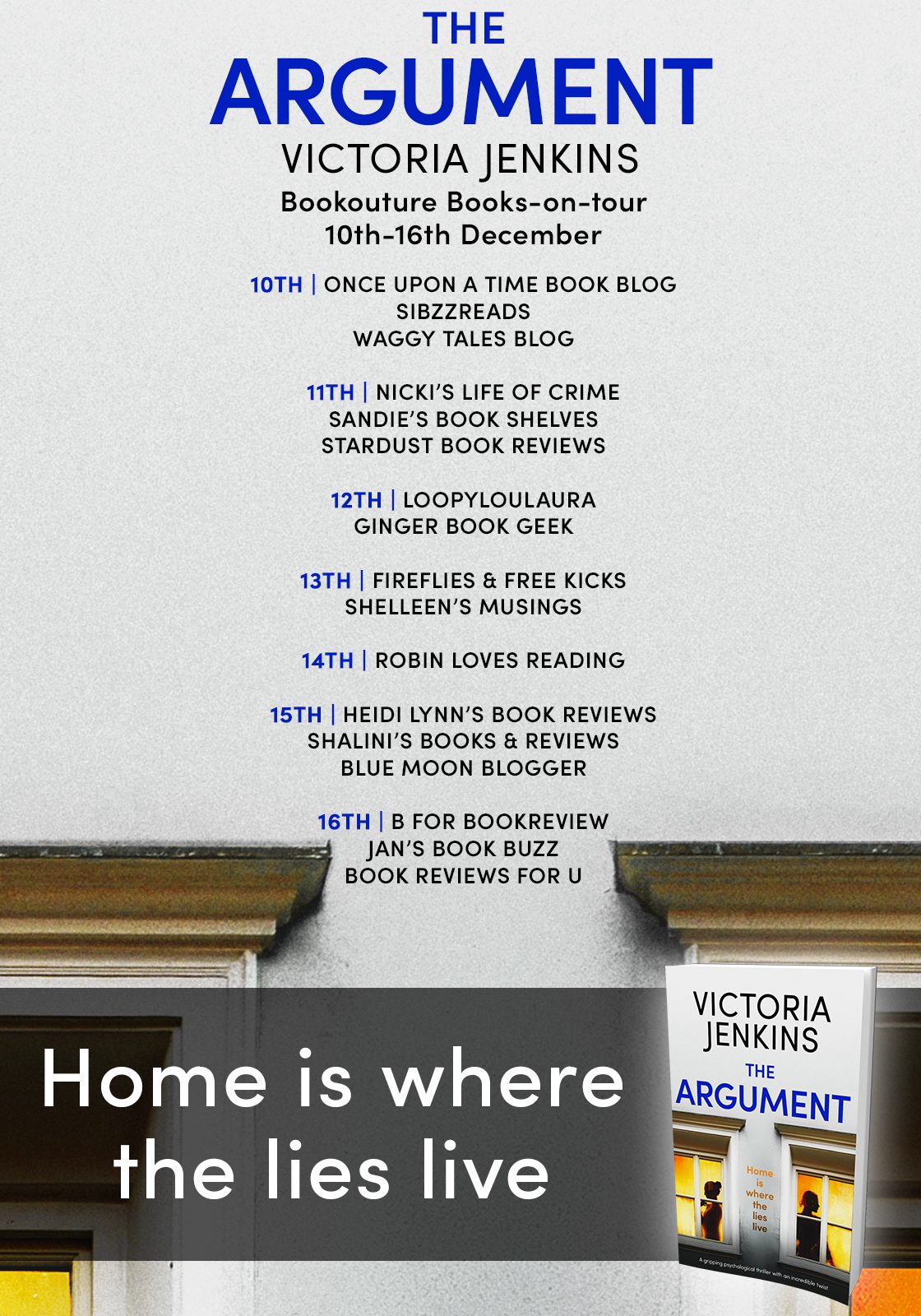 Media Pack  Information Sheet:
Title: The Argument
Author: Victoria Jenkins  
Publication Day: 10/12
Buy Links:
Description:
It happens to every mother. One day, the daughter whose whole world you once were, becomes someone you barely know. And you don't know the secrets she's hiding…

One night, 15-year-old Olivia comes home late from a party she was strictly forbidden from going to, and she and her mother, Hannah, start arguing. Soon Olivia speaks the words that every parent has heard from their teenage child:

'I hate you. You've ruined my life. And I'm never speaking to you again.'

Olivia has never been an easy child, a sharp contrast to her easy-going, happy-go-lucky little sister. But Hannah thinks Olivia's outburst is the end of a normal family argument. In fact, it's only the beginning of a nightmare…

After one day of silence, Hannah thinks Olivia is taking a teenage sulk too far. After two days, she starts to feel anxious that something more serious could be going on. After a week, when her daughter still hasn't spoken, Hannah knows that Olivia is hiding a bigger darkness – something that could threaten to tear their precious family apart…

The Argument is an unputdownable psychological thriller that asks how far we can push our families before they finally break. Perfect for fans of Gillian Flynn, The Woman in the Window, and The Silent Patient.
 
Author Bio:
Victoria Jenkins lives with her husband and daughter in South Wales, where her series of crime novels featuring Detectives King and Lane is based. Her debut novel The Girls in the Water is an Amazon UK top 30 bestseller, and top 5 bestseller in the Amazon US chart.

Her first psychological thriller, The Divorce, was published in July 2019. The second, The Argument, publishes December 10th 2019.
Author Social Media Links:
Twitter:      @vicwritescrime