A baby's pram is pulled from a lake and a tiny skeleton is found inside. A woman confesses but her story doesn't match up with the evidence…
The Bone House is the third book set in Slayton. I have not read the previous books: there are mentions of past events but no spoilers.
This book is seriously creepy. It is a curious mix of chilling horror and police procedural that I found interesting and engaging.
In the present day, hundreds of crows have mysteriously died and the pond is dredged to remove their carcasses. But a baby in a pram is found as well. Cora confesses yet she has an exceedingly troubled history. Police officer Sarah Noble needs to unpick the lies and secrets from the truth when Cora's confession doesn't make sense in light of the forensic evidence. Cora has a haunting past which saw her stepfather murder her mother. Then her own life spiralled out of control with a teen pregnancy.
Most of the book is written in the third person to show Cora and Sarah's experiences as the case progresses. Some chapters show a little boy Elliott who has nightmares or a psychic connection to the case. Other chapters show a first person viewpoint of a dangerous man who is stalking Cora and has sinister knowledge of the past and present.
Sarah is a dedicated cop with a potential romantic angle towards her partner Richie. She forms strong friendships and these help her to make a difference to the community. Sarah is kind and caring yet also brave and determined. I liked the strength of her character and was rooting for her to uncover the truth. Meanwhile Cora is vulnerable and damaged so I wanted her to find peace and move away from her past.
The Bone House is a creepy and sinister book. I am eager to read the earlier books in the series.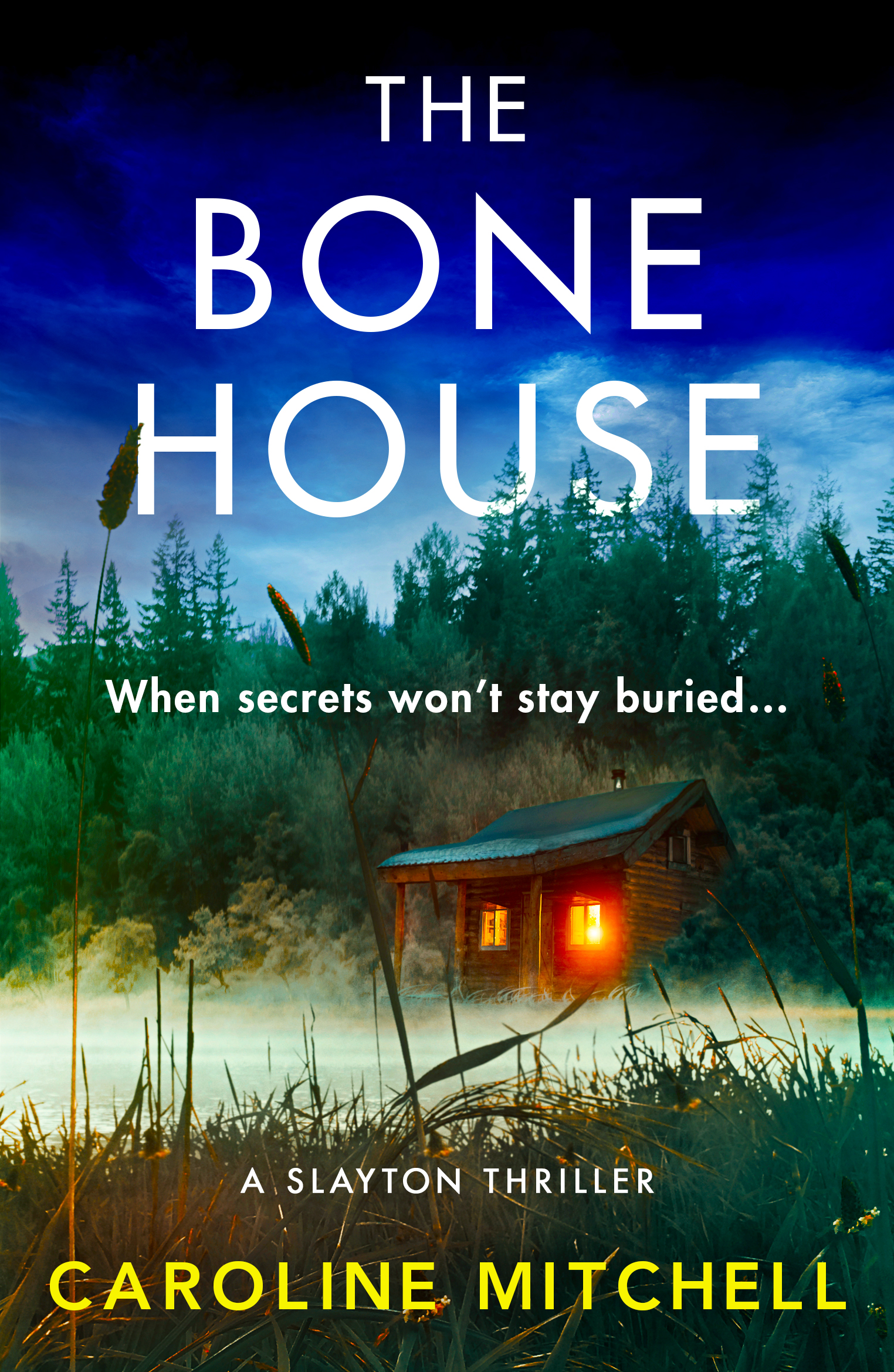 ABOUT THE BOOK:
When hundreds of birds fall from the sky into Slayton's lake in a terrifying freak event, the waters are dredged – revealing a dark, long-held secret.
An old pram is pulled from the depths, with the bones of a baby still strapped inside.
It's the moment that new mother, Cora, has been dreading since she moved to Slayton – because someone knows, and is going to make her pay.
With the help of forensic anthropologist Sophia Hudson, and the extraordinary young Elliott Carter, Detective Sarah Noble gets to the bottom of a cold case that refuses to stay in the past. Will she survive the secrets of the bone house?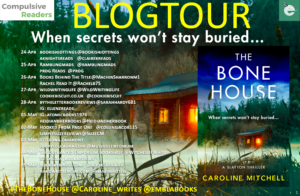 ABOUT THE AUTHOR:
New York Times, USA Today, Washington Post and International #1 Bestselling Author. Shortlisted by the International Thriller Awards for best ebook 2017, the Killer Nashville Best Police Procedural 2018 and the Audie awards 2022. Over 1.5 million books sold.
Caroline originates from Ireland and now lives in a village outside the city of Lincoln. A former police detective, she has worked in CID and specialised in roles dealing with vulnerable victims, high-risk victims of domestic abuse, and serious sexual offences. She now writes full time.
Caroline writes psychological and crime thrillers. Her stand alone thriller Silent Victim reached No.1 in the Amazon charts in the UK, USA and Australia and was the winner of the Reader's Favourite Awards in the psychological thriller category. It has been described as 'brilliantly gripping and deliciously creepy'.
The first in her Amy Winter series, Truth And Lies, has been optioned for TV.