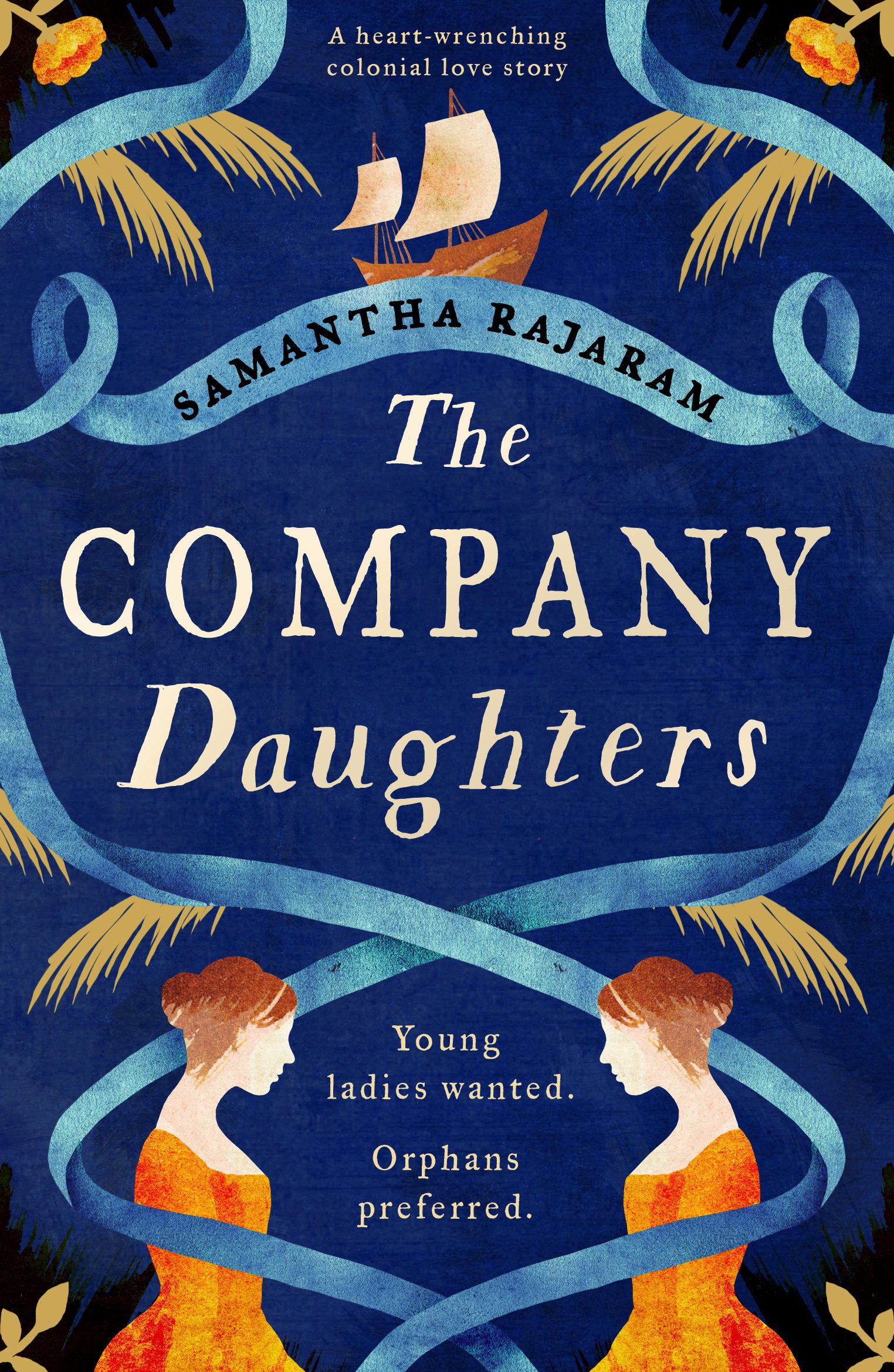 Set in the 1620s in Amsterdam, Jana is searching for work and finds employment as a maid for the Reynst family. But when Master Reynst loses his fortune, his daughter Sontje and Jana find themselves desperate so they both sign up to be a settler bride in the Dutch colonies. But their relationship develops into something more over the course of their arduous journey…
The Company Daughters is a rich book about life in the 1600s. I believe the author Samantha Rajaram has done plenty of research as the plot and details feel very authentic.
Jana has had a tough start to life which is gradually revealed over the course of the book. She has missed out on love and is desperate for acceptance and affection. Her relationship with Sontje is tense as they negotiate the changes in circumstance as a result of the book's events.
Jana is a likeable character whereas I understood her frustration with Sontje's selfishness and lack of awareness once their roles become more equal on the boat (not emptying the chamber pot!) Her difficulty in adapting to her role as a wife in the colony, her relationships with slaves and determination to keep busy despite her new status made her feel realistic and relatable.
There are some deeply unpleasant scenes in the book, especially on the journey to the colonies. Attitudes of the time are dealt with openly through the revulsion of Jana, including sexism, classism, slavery and racism. Her tender feelings toward Sontje and their blossoming love create a sense of danger in a world where lesbian love was unthinkable and hidden.
I admit that I found the Dutch words sprinked amongst the text a little tricky but this is simply downt to my own lack of knowledge – if it had been French or German then I don't think it would have stood out.
The descriptions are rich and vivid and The Company Daughters was a very enjoyable historical novel.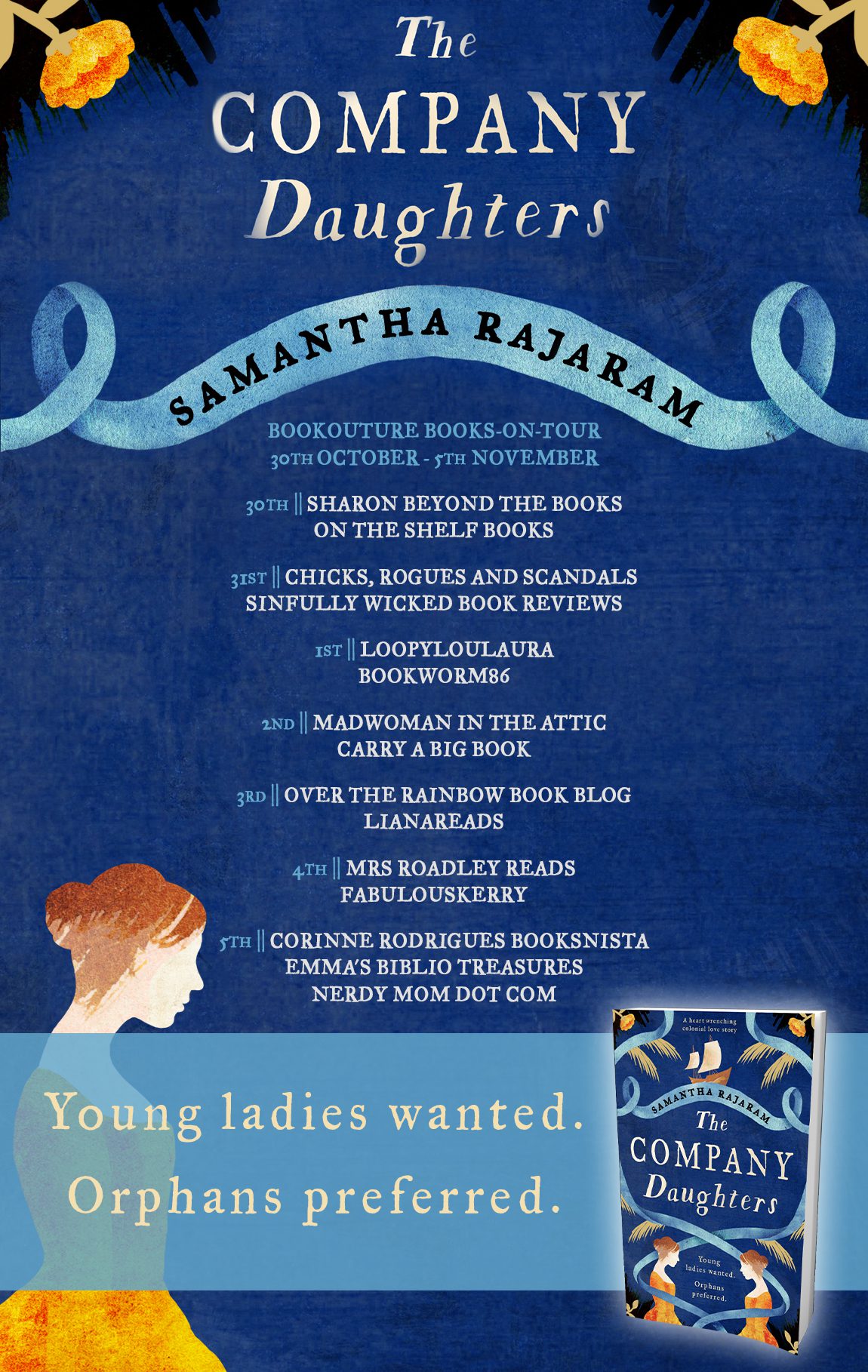 Publication Day Media Kit
Title: The Company Daughters
Author:  Samantha Rajaram
Publication Day: Oct 30th 2020
Buy Links:
Description:
Wanted: Company Daughters. Virtuous young ladies to become the brides of industrious settlers in a foreign land. The Company will pay the cost of the lady's dowry and travel. Returns not permitted, orphans preferred.
Amsterdam, 1620. Jana Beil has learned that life rarely provides moments of joy. Having run away from a violent father, her days are spent searching for work in an effort to stay out of the city brothels, where desperate women trade their bodies for a mouthful of bread. But when Jana is hired as a servant for the wealthy and kind Master Reynst and his beautiful daughter Sontje, Jana's future begins to look brighter.
But then Master Reynst loses his fortune on a bad investment, and everything changes. The house is sold to creditors, leaving Jana back on the street and Sontje without a future.
With no other choice, Jana and Sontje are forced to sign with the East India Company as Company Daughters: sailing to a colonial Dutch outpost to become the brides of male settlers they know nothing about. With fear in their hearts, the girls begin their journey – but what awaits them on the other side of the world is nothing like what they've been promised…
Based on true history, this is a beautiful and sensual historical novel, perfect for fans of The Girl with the Pearl Earring, The Miniaturist and The Indigo Girl.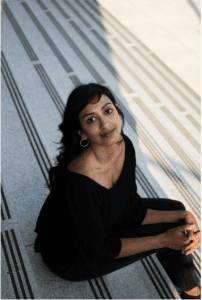 Author Bio:
Samantha Rajaram spent most of her childhood in Gillette, Wyoming, where she and her family were the first Indian-Americans to live in the community. As a law student, she focused on social justice and international human rights law with a focus on female sex trafficking.
She is now an educator, and currently teaches composition at Chabot College in Hayward, California. She lives in the California Bay Area with her three children.
Social Media links: