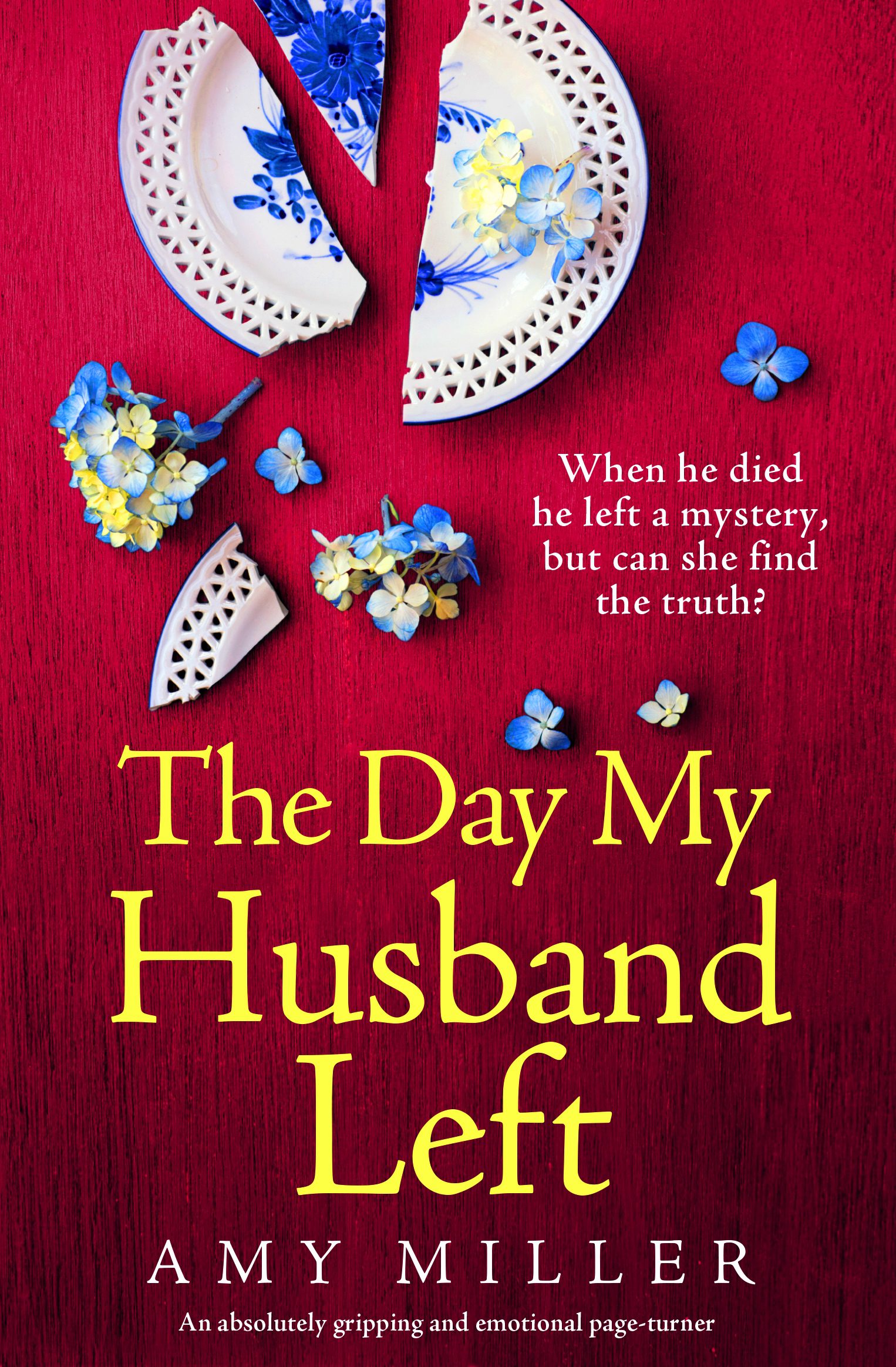 Heidi and Johnny have had a lifetime of love together. But now Johnny is dead and Heidi is bereft. She has her daughters but her heart has never forgotten the son she and Johnny were forced to give away as teenagers. Then she discovers a photo on Johnny's phone, taken moments before he died. A visit to the location provides an opportunity to heal the past…
The cover of The Day My Husband Left is sooooo clever. As I've said before, I don't read the blurbs, I approach each book fresh so the cover led my thoughts one way which were immediately incorrect. Based on the cover, I imagined a volatile relationship, a breakdown, a fractured love.
Actually, The Day My Husband Left is an exquisite account of grief and hope, the two emotions cleverly interwoven throughout. Heidi exhibits a range of responses to her grief including shock, anger and finally acceptance. The discovery of their son brings the potential for hope but also the risk of disappointment. Love is almost like a living creature. It ebbs and flows, the spark can catch fire or it can burn out.
I admit to being a little fed up with Heidi for dwelling in her own grief rather than being the mother her children needed. But then I was annoyed with myself for not being tolerant enough. I was soooo frustrated by William and his inability to take responsibiity for his own actions. It is the sign of a good book when it makes you react emotionally!
The Day My Husband Left is great for making us think 'what if' but I can't give any examples or it would spoil the plot developments! The ending provides hope but does not fully conclude the characters' journeys. Life continues and love flutters like a heartbeat.

I didn't think there was life after you, but you left me a gift on the day you died that changed everything for me…
On the day Heidi's husband, Johnny, died, he passed on a final token of his love – a precious photograph of his last moments. As Heidi pores over the image, she sees a busy street scene and a pavement full of strangers – but she has no idea what this last message from her beloved husband could mean.
Heidi has spent her days – and her years – in her workshop, giving cherished old furniture a second chance. But there are some parts of Heidi's own life that are beyond repair. Secrets that Heidi and Johnny kept throughout their long marriage. Things that they were never brave enough to speak about.
All Heidi knows now is that this picture of her husband's final moments is where she has to start looking for clues. When she visits the busy street from the photograph, she suddenly comes face to face with the person Johnny had been meeting that day – someone she herself has spent a lifetime longing to know. But is she ready for what they'll tell her and how will the rest of her family react when she brings them home?
The Day My Husband Left will make you cry, laugh, hope, and learn how to put the broken bits of your own life back together again. Perfect for readers who love Jojo Moyes, Susan Lewis and Ruth Hogan.
Author Bio:
Amy Miller is the pseudonym of Amy Bratley, who started her writing life working on magazines and newspapers. She has previously written three women's fiction novels published by Pan Macmillan, the first of which was a bestseller in Italy. Her day job is being a freelance managing editor of both a vintage interiors magazine and a food magazine, two subjects she's passionate about. Amy lives in Dorset with her husband and two children.
Buy Links: