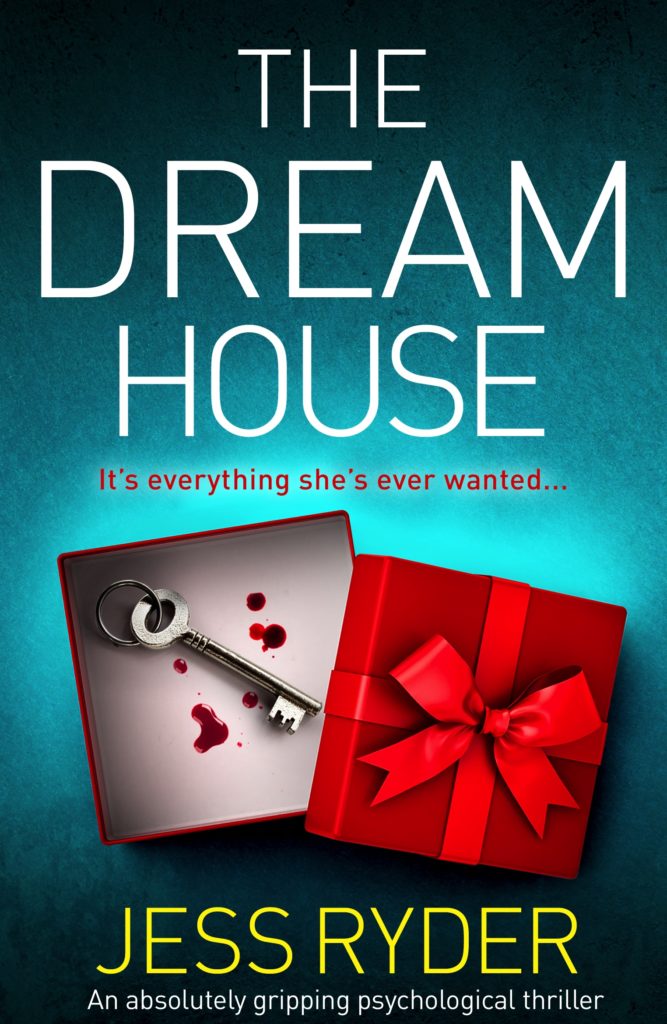 TRIGGER WARNING: this book deals with domestic violence and abuse
Stella and Jack have moved to the coast and bought a huge house that used to be a women's refuge. One night Lori arrives battered and bruised seeking sanctuary at Westhill House. Jack wants to call the police but Lori refuses. Stella allows her to stay and her relationship with Jack begins to crumble.
Meanwhile, other parts of the book are set in the 1970s and we see Kay, a wife abused by her husband: will she find the strength to leave him and protect both herself and her daughter?
This is a very powerful book and the abuse is graphically described and heartbreakingly vivid.
There are some major twists along the way. I was really unsure whether to distrust Lori or Jack as they both seemed to take advantage of Stella's good nature and desire to help others. I could easily understand why Jack doesn't want a stranger in the house but the human instinct to care for others often surpasses concern for our own safety so Stella's reaction was realistic too.
The links between the 1970s and present day narratives are cleverly revealed by author Jess Ryder over the course of the book. The situations faced by the characters are realistic and thought provoking as we as readers are encouraged to explore how WE might react under similar circumstances.
The title of The Dream House has meaning for Stella and Kay. It is a fresh start for both of them, capturing their dreams for the future. But just like dreams, there is no certainty or tangible definition so they often evade us. Westhill House has offered hope for women for decades but for dreams to be come reality the women need to concentrate on their own needs.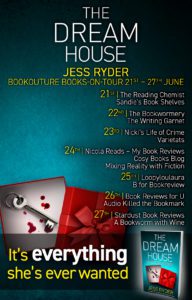 Title: The Dream House (previously titled The Guest)  
Author:  Jess Ryder  
UNIVERSAL Buy  Link:     
Publication Day: 21/06/19
Description:
It's everything she's ever wanted…
When I first set eyes on Westhill House with its breath-taking views of the sea I knew Jack and I could make this our forever home.
It may be falling apart with an overgrown garden, but with some tender loving care, we can repair this beautiful building and perhaps our relationship too…
But the more time I spend renovating our new house, the more time Jack is spending at work.
At least Lori is here to keep me company.
She has her own troubles yet she always listens to mine.
She's helping to restore the house, uncovering its secrets one by one.
Like the children's drawings under the wallpaper in the back bedroom.
The hidden papers underneath the floorboards in the turret room.
And the fact that Westhill House is a place women used to go to feel safe…
Lori seems to know a lot about Westhill House.
The question is, why?
A gripping, spine-chilling read brimming with secrets and lies. If you loved The Girl on the Train, The Wife Between Us or The Woman in the Window then this dark, twisting psychological thriller from Amazon chart bestseller Jess Ryder is guaranteed to have you gripped. 

Author Bio:
Jess Ryder is the author of three psychological thrillers – 'Lie to Me' (April 2017) and 'The Good Sister' (August 2017), and The Ex-Wife (June 2018) -all published by Bookouture. She also writes books for children, teens and young adults as Jan Page, with many titles published including 'Selina Penaluna'. With many years' experience as a scriptwriter, she loves watching television crime drama. Jess is a passionate reader and particularly enjoys thrillers. She blogs about writing, reviews books and interviews writers at www.jessryder.co.uk and www.janpagewriter.com.
Jess lives with her partner in London, UK and has four grown-up children.
Author Social Media Links: