1955, love at first sight for US Navy man Al Locke and nurse Elin Jenkins. But local events conspire against them. In the present day, Al returns to Wales to find Elin but discovers the village where she lived has been drowned by a reservoir…
The Drowned Village is a beautifully written novel about love and loss, set in Wales in the 1950s and modern day.
I was completely swept up in the romance between Al and Elin. There are wonderfully beautiful moments followed by heartache and turmoil. There is an overwhelming feeling of sadness for lost opportunities over the course of the book, yet this is countered by the enduring power of hope and love.
The characters are so well written that I felt like I was there with them, completely immersed in the plot. Al and Elin's relationship is governed by external forces, his work, her community, other people's emotions, which ultimately keep them apart.
My only quibble was that I found the modern plotline about Sophie's unhappiness left me a bit unsatisfied. It almost seemed a little superfluous to the story and in my opinion there was more potential to develop this plotline to compare with the main love story.
Being a history graduate and undertaking my own family history research, I enjoyed the historical link to the search for Abraham Lincoln's ancestors. I was also fascinated by the history of Wales depicted in the novel and enjoyed finding out about love spoons.
The Drowned Village was an enchanting book about the enduring power of love.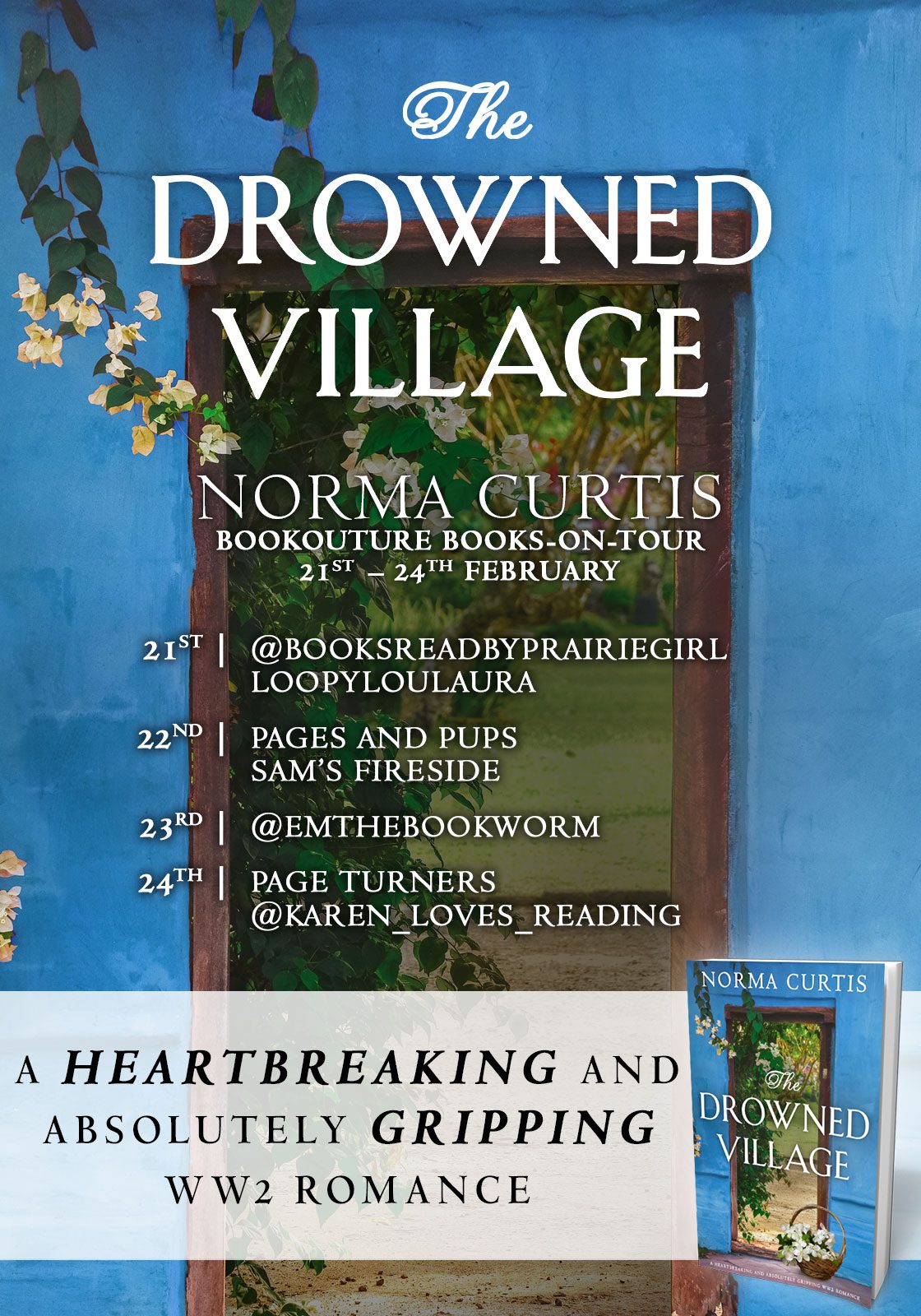 The Drowned Village: A heartbreaking and absolutely gripping WW2 romance by Norma Curtis
As he reaches the top of the familiar hill, a startling brightness draws him in like a vision. A glittering lake fills the entire valley. The pretty stone village, and all trace of the girl he loved, are gone…
Wartime Britain. Pushing aside drooping hollyhocks, Elin Jenkins tosses back her dark hair and runs up the familiar path to her family's farm in the village. Laughing, Al catches her around the waist. 'Marry me,' he whispers. 'I'll use my Navy liberty leave. I don't want this to end.' Tears prick her eyes as she smiles up at him.
Three days later, Al is gone. And in the months that follow, Elin's frantic telegrams to him go unanswered. Then she receives an invitation to his society wedding in Philadelphia. Scribbled on the back are three words: No hard feelings.
Present day. Al Locke, retired Navy Captain, smooths his silver hair and finishes up with a spritz of aftershave. With a spring in his step he hasn't had for decades, he sets off up the well-worn track through the valley. He has no doubt he will meet her in the village today. He will at last hear the horrible truth of what happened to Elin after he left, and he'll confess why he couldn't face returning to her… until now.
But what he finds in that silent valley is a mystery that is greater even than his and Elin's own. The village, once lively, is underwater. A shimmering ghost town in the depths of a vast lake. The tragedy of Elin and Al's broken engagement sits at the heart of what happened here – Ellen's irreparably devastated heart, and the home she tried so desperately to save.
A beautiful and heartbreaking read about secrets, heartache and forgiveness, based on a true story. Fans of Fiona Valpy and Lorna Cook will love this book.
(This book was previously titled The Captain's Wife)
Buy links:

Author bio:
Norma Curtis's first published stories were for teenage magazines and she began writing novels when she joined the Romantic Novelists' Association. Her first novel won the New Writer's Award and was chosen as a WH Smith Fresh Talent title. A couple of years after being invited onto the RNA committee she was made chairman and following her two-year term of office she studied creative writing at City University before taking an MA in Prose Fiction at Middlesex University.  The Drowned Village is her sixth novel and she lives in North London with her family.
Author social media:
Twitter: @The NormaCurtis