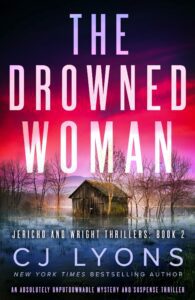 Detective Luka Jericho is called to an unexplained death and requires Dr Leah Wright to help calm a traumatised witness. She then speaks to another witness and is shocked to discover the woman had contacted her late husband about mysterious emails claiming to be from a killer…
Luka and Leah are both adapting to major life changes as a result of events in the previous book. Their families and personal lives feature heavily over the course of the book which allows the characters to seem more realistic. I really enjoyed the friendship and subplot of children Nate and Emily as they negotiate the changes to their lives too.
Trudy Orly is found dead after faling from a great height inside her apartment building. Her husband Walt and neighbour Risa, the main witnesses, both have significant medical needs which require the involvement of Leah in her new role attached to the police department.
The action and plot development are a little slow and a big twist which makes the case personal for Luka doesn't happen until half way though. I had several ideas about the killer and how the cases might link: I do enjoy a book that makes you think!
The Drowned Woman is an enjoyable police thriller with great lead characters and I look forward to seeing how their professional relationship develops.
I have previously reviewed the first book in the series: The Next Widow.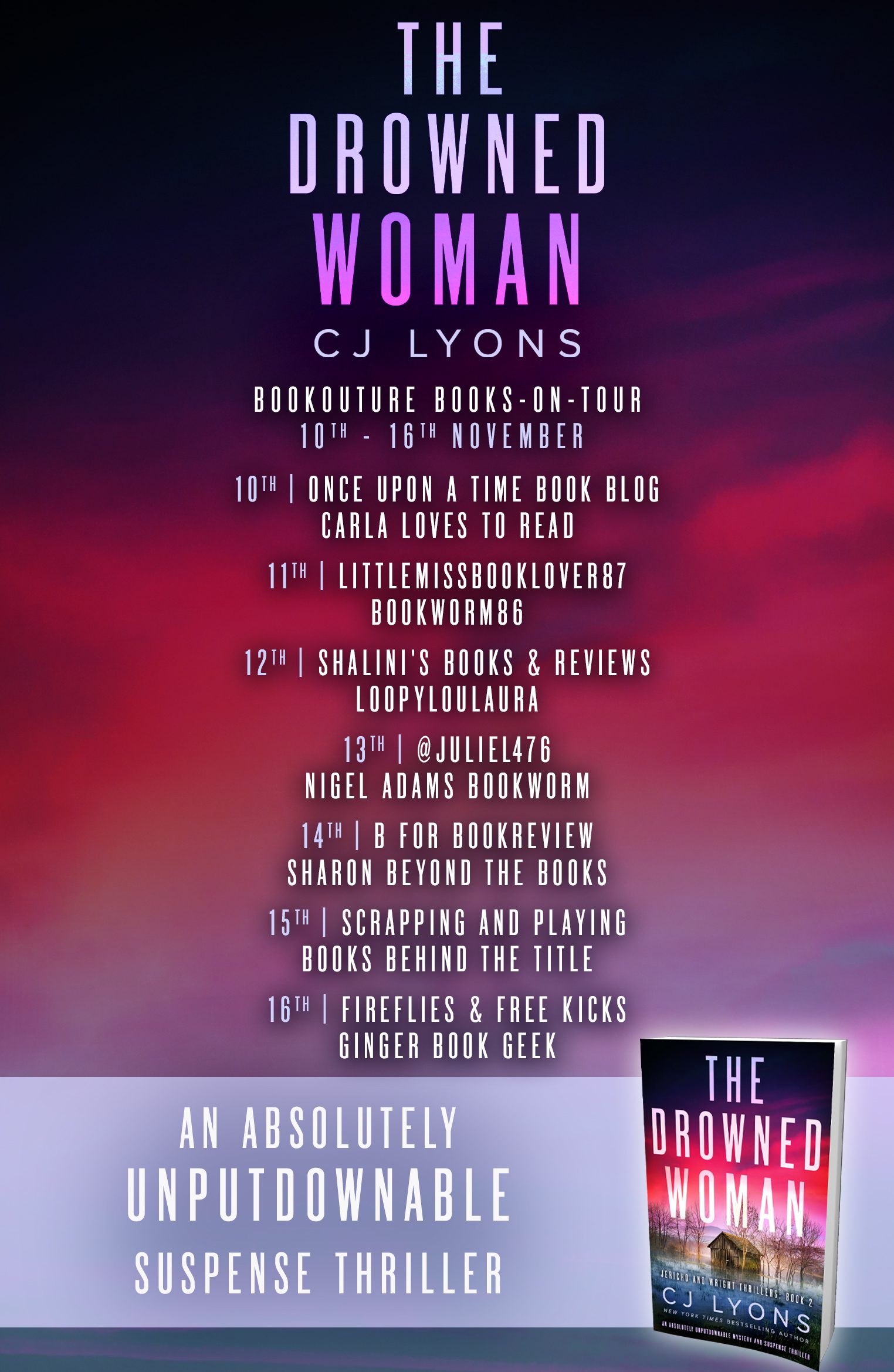 CJ Lyons Media Kit:
Title: THE DROWNED WOMAN
Author:  CJ Lyons
PUBLICATION DAY: Nov 10th 2020
BUY LINKS:
The Drowned Woman book description:
Her eyes fluttered open as the first splash of frigid water crashed through the open window beside her. She shook her head, startled to be awake—to be alive. She was in her car, in the river. She blinked, tried to focus. And then it came back to her. He'd tried to kill her…
One month since she lost her husband, Dr Leah Wright knows it's time to return to her family home. Though the crime scene tape and blood stains are gone, she will never feel safe with her daughter there again. Receiving a call from Detective Luka Jericho to assist with a police investigation is a welcome distraction, until she sees the scene: a wife dead, another family ripped apart.
As Leah is the new head of the Crisis Intervention Center, Luka knows she can help him speak to the victim's traumatized husband, who he suspects might have had something to do with his wife's death. But when Leah interviews the woman who lives across the hall, they uncover evidence of a serial killer in their rural Pennsylvania town. The same person who claims responsibility for drowning Luka's fiancée seventeen years ago…
With danger closer to home than ever before, Leah realises that to find the killer they may need to dig into Luka's past. But the killer is already taunting Luka, promising to kill again. Is it already too late to save another innocent life?
Brilliantly suspenseful until the very last page, The Drowned Woman is perfect for fans of Karin Slaughter, Kendra Elliot and Tess Gerritsen. An addictive new thriller in the Jericho and Wright crime series from New York Times bestselling author CJ Lyons.

Author Bio:
As a pediatric ER doctor, New York Times and USA Today Bestseller CJ Lyons has lived the life she writes about in her cutting edge Thrillers with Heart.
CJ has been called a "master within the genre" (Pittsburgh Magazine) and her work has been praised as "breathtakingly fast-paced" and "riveting" (Publishers Weekly) with "characters with beating hearts and three dimensions" (Newsday).
Learn more about CJ's Thrillers with Heart at www.CJLyons.net
Author Social Media Links: