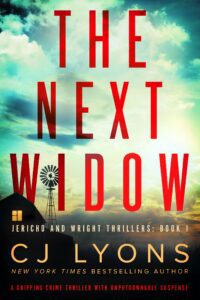 Leah Wright is an ER doctor but the one person she can't save is her husband Ian who is violently tortured and murdered on Valentine's Day. She arrives home to the promise of a surprise but finds his devastated body and her daughter cowering under a bed. Luka Jericho is called in to lead the investigation into Ian's murder but the evidence seems to be pointing at Leah…
Leah and Luka are very likeable lead characters. Both are vulnerable emotionally due to their family relationships which feature heavily in this book. The danger that Leah and her daughter face is tangible and easy to imagine as a parent myself.
The dramatic nature of the plot and the mix of personal and professional relationships is enjoyable and engaging. The natural respect between the police and medical team is apparent yet strained due to suspicions. I understand that The Next Widow is the first in a series to feature Leah and Luka and it will be interesting to see how they move on from this case and work with their colleagues.
CJ Lyons' style of writing is easy to read and engaging. The drama, danger and dread are all cleverly layered to keep the reader emotionally linked to the characters and their responses to events. The family dynamics inspired my anger on behalf of Luka and Leah as they are victims of the selfishness of others.
The Next Widow is a dramatic thriller with some graphic description and forensic detail. I did not find the ending and explanation of the motive particularly credible but it was an enjoyable story overall. I look forward to more in this series and the further development of Luka and Leah's chaacters.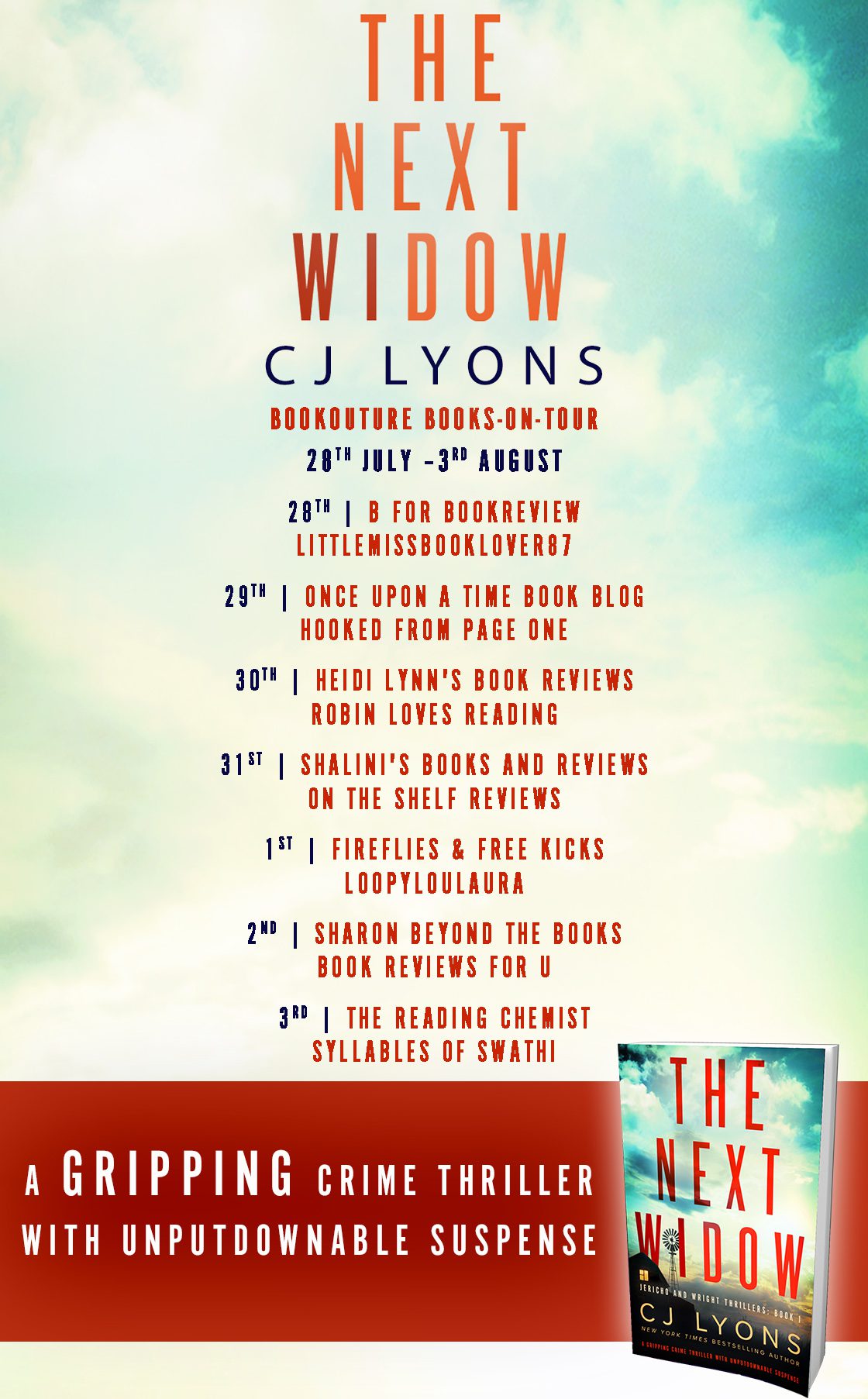 CJ Lyons Media Kit:
Title: THE NEXT WIDOW
Author:  CJ Lyons
PUBLICATION DAY: July 28th 2020
BUY LINKS:
Description:
In the distance Leah heard sirens. She ignored them. Right now, her daughter needed her and Emily was just out of reach, curled up under the bed, her eyes closed, desperately shaking. Leah did the only thing any mother would do. She crawled through the blood to get to her daughter.

Dr Leah Wright returned to her childhood home in rural Pennsylvania with her husband to find peace and quiet, start afresh and raise her six-year-old daughter Emily. But when she gets home one dark winter night, clutching roses in her hand, she finds her daughter huddled under her bed and her husband's blood all over the floor…

When Detective Luka Jericho is called to investigate, he's shocked to learn that the killer left a witness behind – the victim's young daughter. The scene is a painful reminder of his fiancé's unsolved death, and he is desperate to find out what Emily saw that night. He knows that the killer could still be out there, waiting to strike again.

But growing up, Leah learned the hard way that the only person she could rely on was herself. And it's not until she and Emily are attacked again that she realizes just how close the killer is. Can she trust Luka to keep her daughter safe?

Fans of Karin Slaughter, Kendra Elliot and Tess Gerritsen will devour this fast-paced and chilling new crime series from New York Times bestselling author CJ Lyons. You won't be able to put The Next Widow down.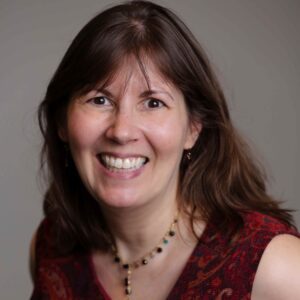 Author Bio:
As a pediatric ER doctor, New York Times and USA Today Bestseller CJ Lyons has lived the life she writes about in her cutting edge Thrillers with Heart.

CJ has been called a "master within the genre" (Pittsburgh Magazine) and her work has been praised as "breathtakingly fast-paced" and "riveting" (Publishers Weekly) with "characters with beating hearts and three dimensions" (Newsday).

Learn more about CJ's Thrillers with Heart at www.CJLyons.net



Author Social Media Links: