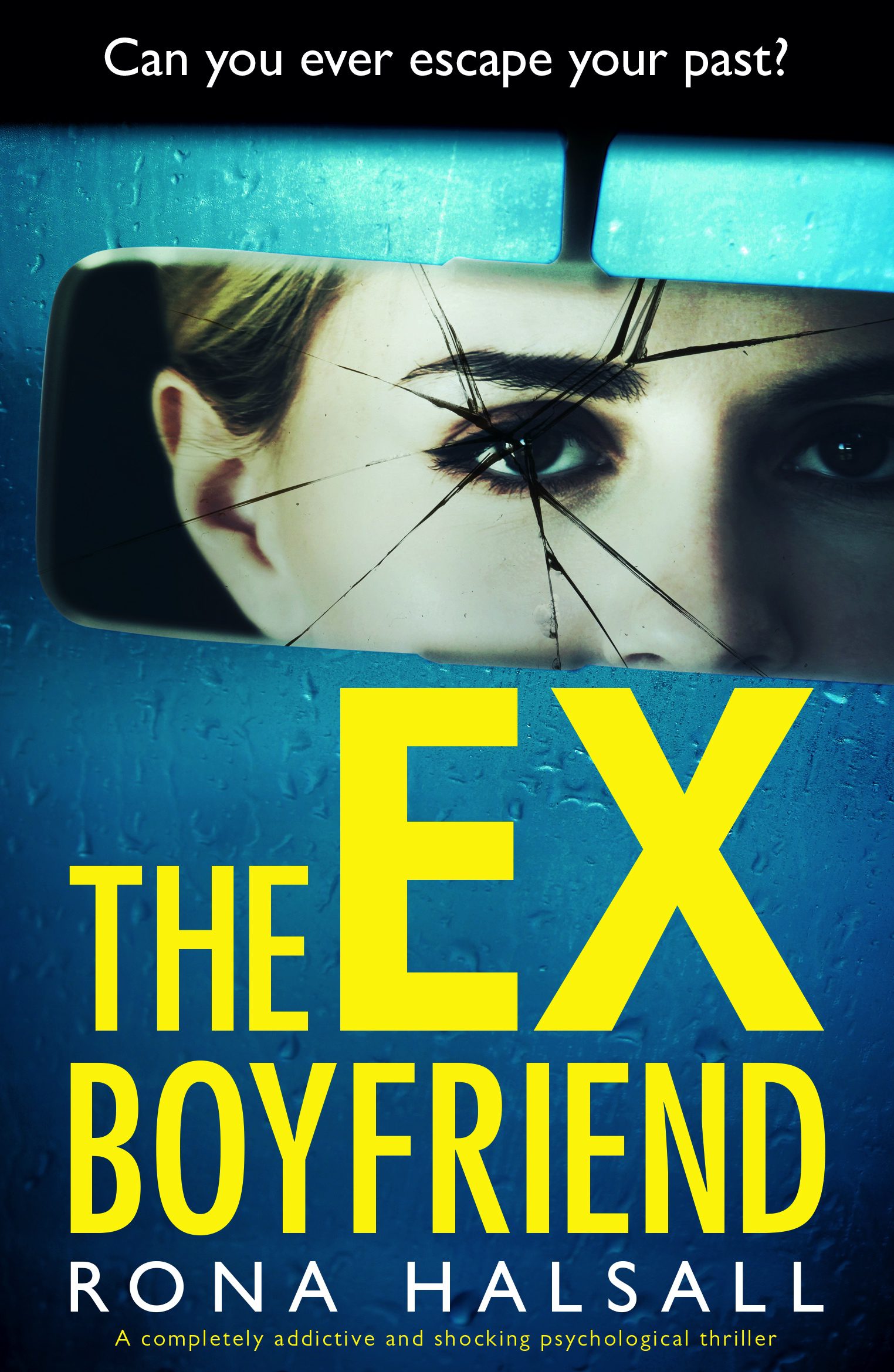 District nurse Becca is convinced her daughter Mia's illness is something more serious, possibly even a poisoning. But who would harm a three year old? Becca is having lots of family issues. Her husband is often absent, working long hours. Her sister is full of angst due to the stress of looking after their father.
Then Becca's ex boyfriend Connor makes contact via social media and her heart is tugged in yet another direction…
The Ex Boyfriend has SOOOO many twists and turns: relentless!
I suspected everyone of harbouring secrets and did wonder about the strength of Becca's mental health which is continually undermined. It was often uncomfortable to read as Becca's life unravels and she really is a victim of circumstance and the machinations of others.
Becca is vulnerable due to her past and has plenty of regrets. However, my sympathy (as well as suspicions!) was also directed at others: her husband working so hard for his family, her father who is treated as a burden by his daughters, her sister who has put her life on hold to care for their dad.
There was a strong realism about the plot and characters. Family life and relationships are hard work and the rose tinted view of the past can skew our perspective of the present day. The reality of being a working mum and the worry of having a sick child was very relatable for me.
Overall The Ex Boyfriend was a very enjoyable psychological thriller as it maintained the mystery and momentum until the very end.
I have previously reviewed One Mistake, by Rona Halsall.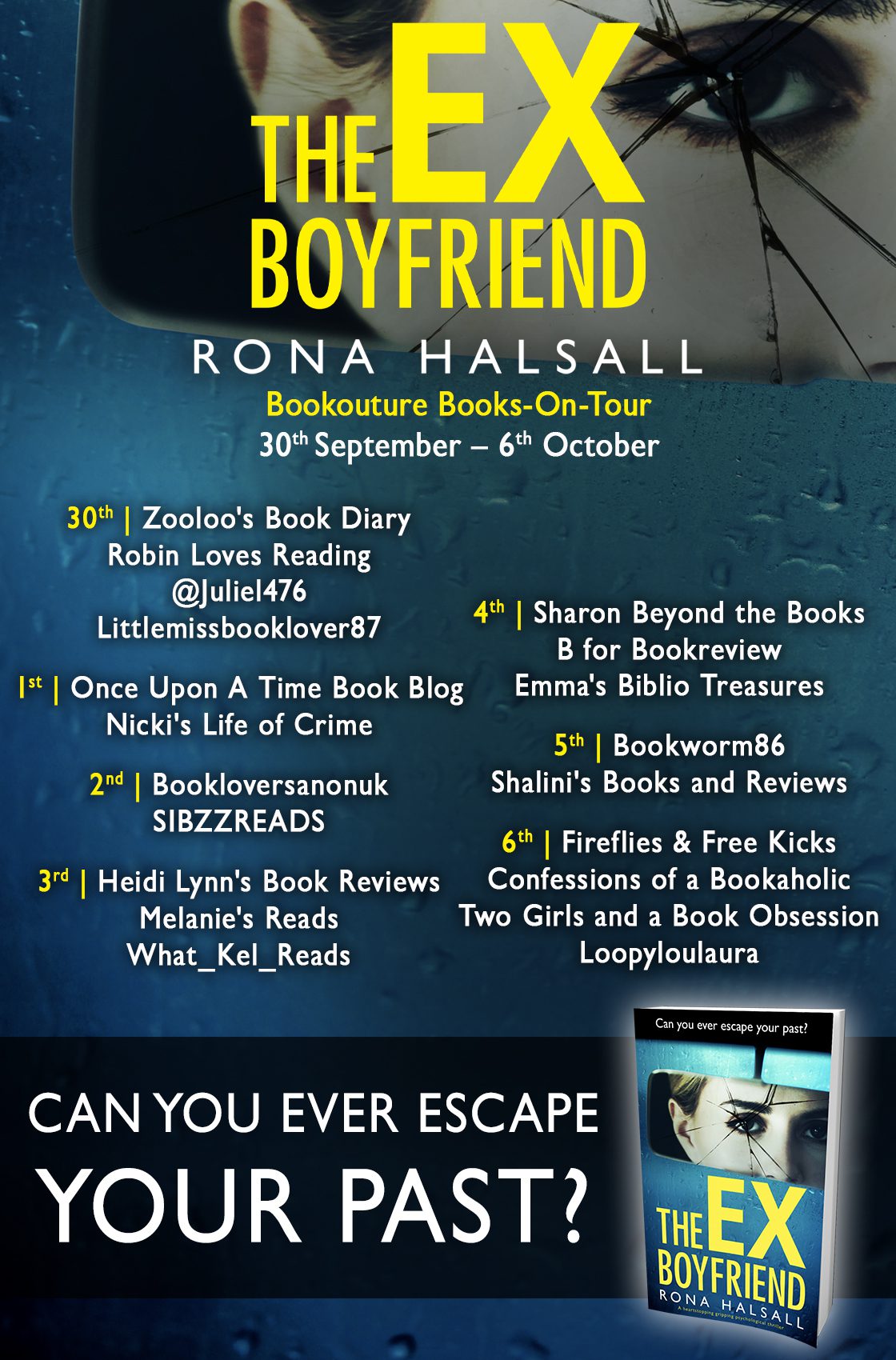 MEDIA PACK Info Sheet
Author:     Rona Halsall
Book:                   The Ex Boyfriend       
Publication Day:  30/09/20
Buy Links
Description:
He promised to love her until her dying day…
When Becca's first love shows up on her social media feed, she can't help but smile fondly. Once upon a time Connor was the love of her life, and though it was over ten years ago, he's always held a place in her heart.
Then he sends her a message. He sounds happy – still kind and funny, still living across the world in Australia. But he wants to know everything about her life now. How can Becca tell him the truth? About her workaholic husband, her stressful job, and the challenges of caring for her elderly father and her longed-for, adorable but exhausting three-year-old daughter Mia?
Becca hesitates, knowing she shouldn't even reply. But Connor lives on the other side of the world. Just how dangerous can becoming friends again be?
It feels harmless. Until Mia gets sick – in a way that no one can explain. And it starts to become clear – someone will do absolutely anything to make sure Becca never escapes her past…
A completely unputdownable psychological thriller – perfect for fans of My Lovely Wife, The Girl on the Train, and The Woman at the Window.

Author Bio:
Rona lives on the Isle of Man with her husband, two dogs and three guinea pigs. She has been a bookworm since she was a child and now she's actually creating stories of her own, which still feels like a dream come true.
She is an outdoorsy person and loves stomping up a mountain, walking the coastal paths and exploring the wonderful beaches on the Island while she's plotting how to kill off her next victim. She also makes sure she deletes her Google history on a regular basis, because… well, you can't be too careful when you spend your life researching new and ingenious ways for people to die.
She has three children and two step-children who are now grown up and leading varied and interesting lives, which provides plenty of ideas for new stories!
Social Media Links:
To find out more about Rona's novels, go to www.facebook.com/RonaHalsallAuthor or follow @RonaHalsallAuth on Twitter.