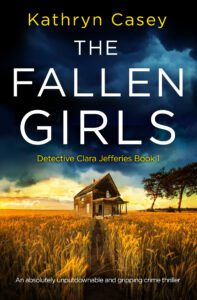 Clara Jefferies escaped from the polygamous Mormon community she grew up in. But now she is called in to help search for her missing sister. Her personal feelings threaten to get in the way of her professional behaviour: she is now a detective, but her estranged family see only a fallen girl who has rejected their way of life. Can Clara find Delilah…?
The Fallen Girls deals with strong themes of faith and family alongside the main plot of the abduction of young girls.I felt that there was a sensitivity and careful balance in the attitudes presented towards Mormons and their religion as portrayed in the book.
Clara is a likeable lead character and I hope we see her again in her home environment as we caught glimpses of her professional dedication in the opening chapter. However, I wonder if she willl return to her old community to rebuild relationships especially with her siblings. She also has a history with Max that could lead to a romantic thread for future books.
Much of The Fallen Girls is told through Clara's first person narrative so we see and feel the events as she does. Other viewpoints are provided in the third person including Max and Delilah. Seeing Delilah's experience increases the tension in the book as we urge Clara to keep investigating despite the lack of local police support.
This is the first of Kathryn Casey's books that I have read and I certainly plan to change that! The Fallen Girls is an interesting police thriller and the family dynamic gives us a great introduction to a new lead detective.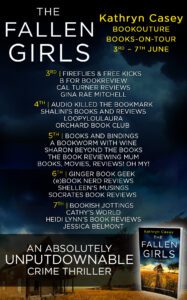 The Fallen Girls book description:
She didn't notice the corn stalks shiver a few feet to her right. By the time she looked up, the man towered above her. In a single movement he wrapped one thick hand around her waist, the other he clamped over her mouth, muffling her screams.
Detective Clara Jefferies has spent years running from her childhood in Alber, Utah. But when she hears that her baby sister Delilah has disappeared, she knows that the peaceful community will be shattered, her family vulnerable, and that that she must face up to her past and go home.
Clara returns to find that her mother, Ardeth, has isolated her family by moving to the edge of town, in the shadow of the mountains. Ardeth refuses to talk to the police and won't let Clara through the front door, believing she and her sister-wives can protect their own. But Clara knows better than anyone that her mother isn't always capable of protecting her children.
When Clara finds out that two more girls have disappeared, all last seen around the cornfields near her family's home, she realizes it's not just Delilah who's in danger. And then she gets a call that a body has been found…
Clara will have to dig deep into the town's secrets if she's going to find Delilah. But that will mean confronting the reason she left. And as she gets closer to Delilah, she might be putting her more at risk…
Gripping and spine-chilling, readers will love Detective Clara Jefferies, reading The Fallen Girls deep into the night. Fans of Kendra Elliot, Lisa Regan and Melinda Leigh won't stop turning the pages of this unforgettable new series from bestselling and award-winning author Kathryn Casey.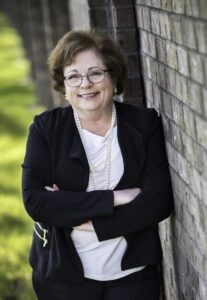 Author Bio:
A novelist and award-winning journalist, Kathryn Casey is the author of eleven highly acclaimed true crime books and the creator of the Sarah Armstrong mystery series. Library Journal picked THE KILLING STORM as one of the best mysteries of 2010. Her latest true crime, IN PLAIN SIGHT, investigates the Kaufman County prosecutor murders, a case that made worldwide headlines. Casey has appeared on Oprah, 20/20, the Today Show, Good Morning America, the Biography Channel, Reelz, The Travel Network, Investigation Discovery, and many other venues. Ann Rule called Casey "one of the best in the true crime genre."
@KathrynCasey
Buy Links: