Lucy and Adele meet at secondary school but their lives are worlds apart: Lucy's family are rich, Adele's are not. Their friendship endures until one day a tragic accident occurs which Adele helped to cause. Lucy promises to keep quiet, hence the book's title The Friendship Pact, but the girls drift apart due to the differences in their backgrounds as well as the guilt gnawing at them.
Scoot ahead in time to the present day and Lucy is unhappily married to a bully named Marcus. She tried to leave him but he won't allow his reoputation to be sullied and forces her to return. Lucy decides to take drastic action and gets in contact wth Adele to help her find someone to create a new identitiy and escape her unhappy life.
There are a couple of really big twists or turning points in this book which really keep you guessing as they are unexpected. I liked the way we have the teenage years interpersed with the present day chapters.
Lucy is a really likeable character but Adele isn't. I can't decide if this is because we spend more time getting to know Lucy so develop an emotional connection with her, or if Adele uses her poor background as an excuse for stealing etc and blames others rather than herself for events that have happened in her life.
I absolutely loved this book. The writing by Alison James is so good and the plight of Lucy trying to escape her cruel husband only to find a new tormentor makes this a gripping read from start to finish.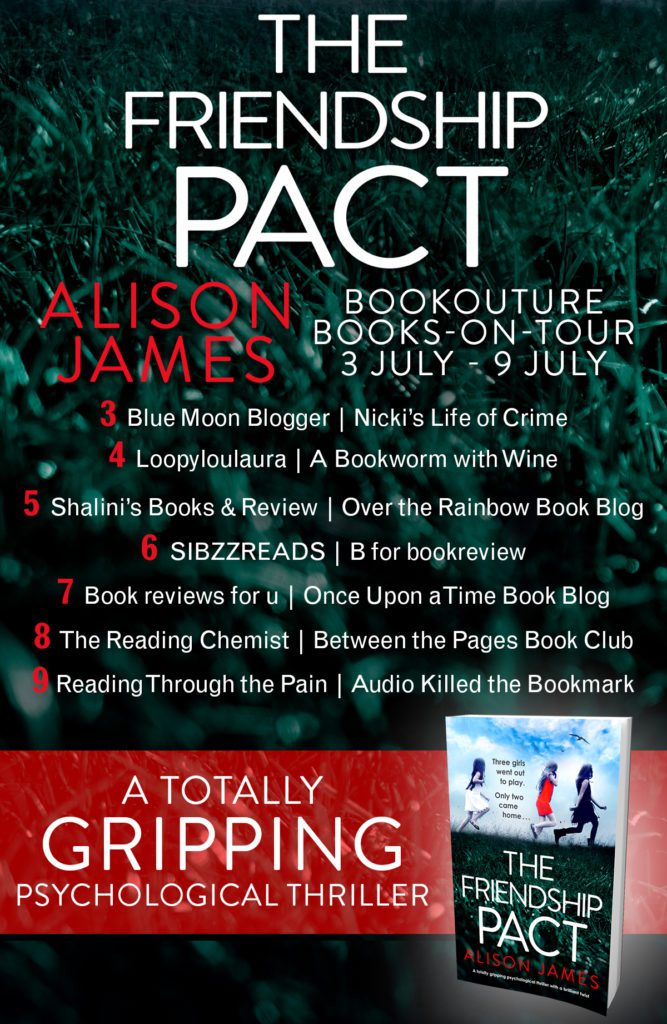 Title: The Friendship Pact
Publication Day: 03/07/19
Author:  Alison James
Buy  Link:        
Description:
I'm Lucy, and I have a secret
I have a beautiful home, that I'm desperate to escape.
But that's not my secret.
I tell my friends I've never wanted children, when I always have.
But that's not my secret.
My husband is a celebrated surgeon, who tries to control me.
But that's not my secret.
Adele knows.
Once upon a time, I knew everything about her and she knew everything about me.
Best friends forever.
But now our secret is beginning to surface.
I can trust her more than anyone. We made a pact.
And she's never do anything to hurt me. Would she?
This absolutely gripping psychological thriller will have you forgetting everything until the last shocking twist. Fans of Behind Closed Doors, Friend Request, and The Girl on the Train will be hooked.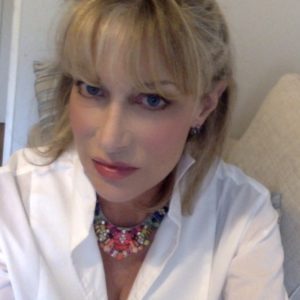 Author Bio:
Born in the Cotswolds, Alison spent most of her formative years abroad. She studied languages at Oxford, then became a journalist and author, returning to university after her two children to take a law degree. After a three-year stint as a criminal paralegal, Alison worked as a commercial copywriter and then a TV storyliner, before coming full circle to write fiction again.
Author Social Media Links:
Website: n/a