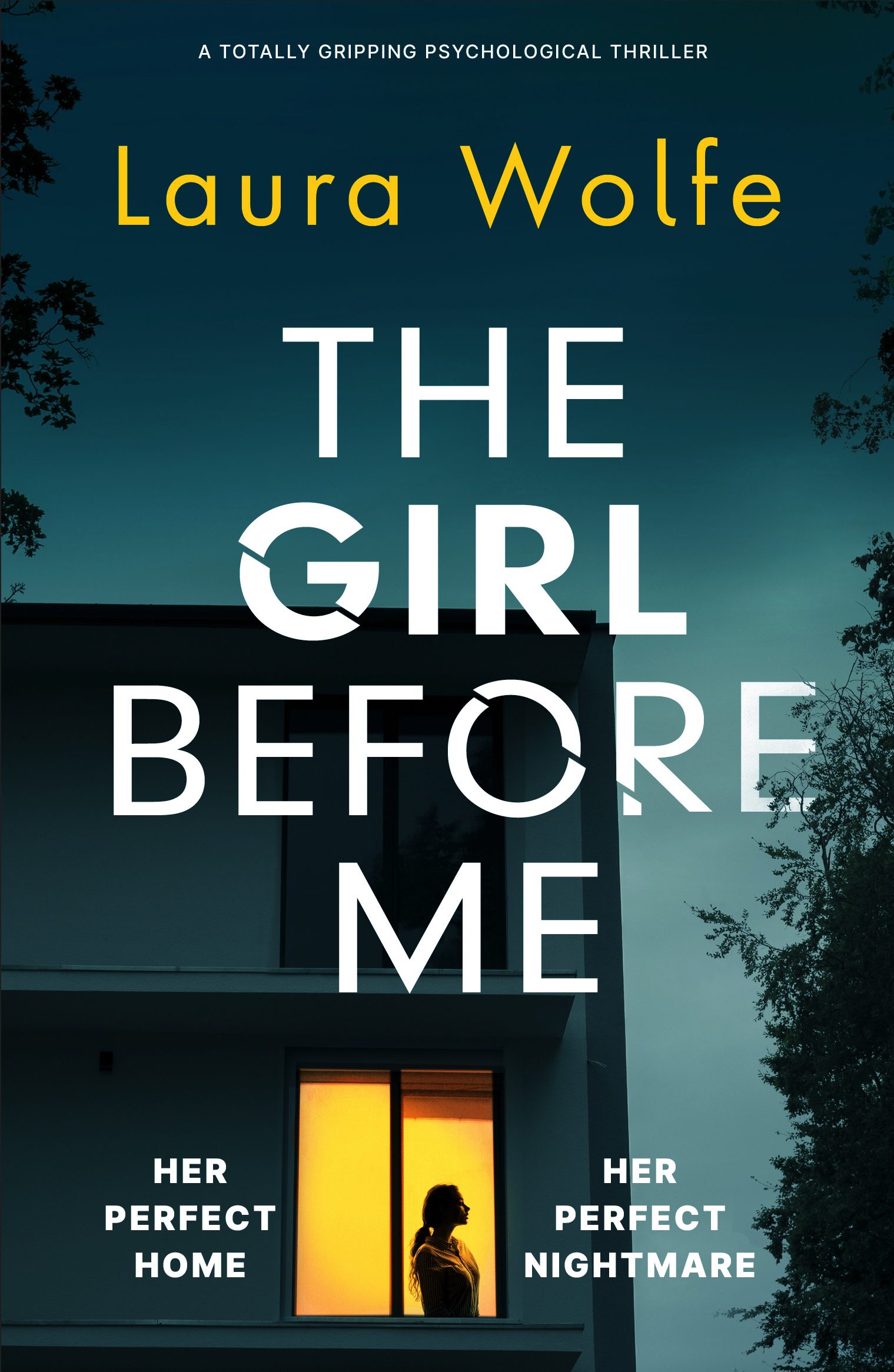 Rachel and her daughter Lily move to the city to get away from her abusive husband Keith. She quickly settles into the apartment but can't help wondering what happened to the previous tenant who disappeared…
The Girl Before Me is a psychological thriller set in Chicago, America.
The book starts with Annie feeling threatened and scared before skipping to Rachel's story. The move to the city is a big one and quite emotional as she has divorced her husband. This added an extra dimension to the story as she is trying to deal with her own issues while also feeling uncertain about the previous tenant. Her neighbours keep mentioning Annie and her mysterious disappearance and Rachel starts to feel unsettled in the apartment.
I found the pace of the book a little slow in the first half as we are introduced to Rachel and her situation. The tension builds gradually as we meet more of the building's occupants and sinister things begin to happen which make Rachel feel unsafe. There are twists which I was not expecting and I felt that the mystery of Annie was sustained well over the course of the book.
The Girl Before Me is an enjoyable thriller which kept me guessing to the end.

MEDIA PACK
Book: THE GIRL BEFORE ME
Author: Laura Wolfe 
Pub Day: APRIL 29TH 2022
Buy Link: 
About the Book: 
I switched on the bedroom light, casting a glow across the apartment. No one was there. But then the locks on my front door caught my eye. I thought I'd locked them both, but now one was open…
When I moved into the apartment with my little daughter 
Lily

, it was meant to be a new beginning for us. Now we are right in the heart of downtown, in a building with its own doorman. For the first time in a long time we are safe, away from my ex-husband.
But just as we settle into our new lives a letter arrives for someone called 
Annie

. The neighbors tell me to ignore it. She's just the woman who lived here before me, who moved out one day without a word.
Curious, I open it anyway and am shocked by what I read. It says Annie wasn't safe. It said she needed to get out.
Now, I can't escape the idea that someone is watching us. I feel I can't trust my neighbors.
And I can't help but think… Something happened to Annie. Something bad. And Lily and I are not nearly as safe here as I thought we were…
A totally unputdownable gripping thriller, perfect for fans of Lisa Jewell, Shari Lapena and Gillian Flynn.
Author Bio and Social Media 
Laura Wolfe is an Amazon charts bestselling author who writes fast-paced and twisty psychological thrillers and suspense novels. Her recent titles published by Bookouture include WE LIVE NEXT DOOR, HER BEST FRIEND'S LIE, SHE LIES ALONE, and TWO WIDOWS. Laura's YA mystery series and adult suspense novel, TOP PRODUCER, have been shortlisted for multiple indie book awards. Laura is a lover of animals and nature. When she is not writing, she can be found hanging out with her husband and two kids, growing vegetables in her garden, or spoiling her rescue dog. She enjoys living in Ann Arbor, Michigan