Juliet and Hugh have inherited the Mullen family trust. They have no children so the trust will revert to the next family member, Hugh's long lost cousin Alexis. One evening she turns up unexpectedly and inveigles her way into their home…
The House Guest is a psychological thriller set in the UK.
I absolutely LOVED this book! The twists were massive and obvious (until the final quarter) but I couldn't put it down! It is soooo difficult to review without giving away spoilers!
Juliet and Hugh live in a big stately home which is held in trust for direct heirs. Sadly the couple are unable to have children so the house and money will transfer to a relative on Hugh's death. He knows the name of his cousin Alexis but has never met her so he feels obliged to welcome her into their home when she arrives unannounced. Ooh instantly suspicious…
The book is written from four first person perspectives beginning with Juliet. We witness her distrust of the newly arrived Alexis and then her shock as life changes forever. Then the narrative shifts to other characters as the plot developments start to unravel.
I guessed all of the big twists but was completely hooked by the engaging writing and character dynamics. The final part of the book had me stumped as I had no idea which direction the book would take to conclude, although I almost didn't want it to end!
The House Guest was a brilliantly entertaining book with big twists.

The House Guest: A completely unputdownable psychological thriller with a shocking twist
She thinks she can steal my perfect life. But I know her secret…
I open the creaking oak front door of my beautiful country house to see a woman with glossy red hair and flawless make up. She introduces herself as Alexis and tells me she's a distant relative. My husband Hugh welcomes her in. Because everything has been so tense between us lately I feel I can't say no…
We drink wine and Alexis shares the truth about her sad childhood. Her green eyes are mesmerising and I can see Hugh is being drawn in by her story. Then she asks for our help. I should feel sorry for her but I don't trust her. There's something about her perfect smile that makes my stomach flip. Before I can speak, Hugh invites her to stay. I'm suspicious. Why does he want her here?
I've never completely felt at home in this luxury world that's so different to my old life. But Alexis seems made for it – swimming carefree in our outdoor pool and cosying up to Hugh. She's pushing me out and making me feel like I'm stranger in my own home – in my own marriage. Did she plan this all along?
But nothing is as it seems. And Alexis has underestimated me. Because I've uncovered her secret. I'm not just going to let her steal the life I've worked so hard for. I'll do whatever it takes to stop her…
An absolutely addictive and unputdownable psychological thriller that will keep you guessing until the last page. For anyone who loves Ruth Ware, Freida McFadden and Claire McGowan.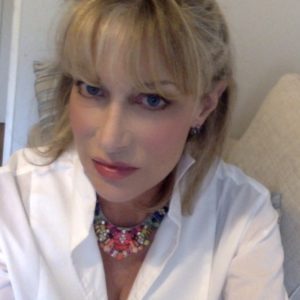 About the author:
Alison James was born in the Cotswolds but spent most of her formative years abroad. She studied languages at Oxford, then became a journalist and author, returning to university after her two children to take a law degree. After a three-year stint as a criminal paralegal, she worked as a commercial copywriter and then a TV storyliner, before coming full circle to write fiction again.
Author social media: