A quiet village is shocked by a savage attack that leaves a woman for dead. Disgraced police officer Tom Miller is assigned to the crime but will his past get in the way of solving the case…?
The Lies She Told is an engaging police thriller with likeable lead detectives and a complex crime.
Beth Harper wanted to go for a promotion but decided she wasn't in the right place emotionally afte the breakdown of her marriage. She is outraged when another officer gets the job who has a traumatic event in his past which turned him to drink.
I warmed to Tom Miller as the book progressed. He is a stickler for the rules but his tragic past overshadows his attempts to move on. Together, Beth and Tom are determined to solve this seemingly inexplicable crime and reassure the villagers. But they also develop a trust with each other which allows them to finally face the secrets they are hiding.
The book is written from the third person perspective of the village in 2019 as well as first person viewpoints of Rob and Mae from the 2000s. This latter feature prepares us for their significance in the plot developments. Mae and the attack victim are close friends. Mae has had a troubled life with an ill mother and then her own ill health followed by her daughter Blanche's alarming symptoms. Her marriage to Rob grows increasingly volatile as he feels pushed out and unloved.
There are some pretty big twists and I did manage to guess them but this did not spoil my enjoyment of the book as it was masterfully written with the right tone and pace. The characters are well developed and the importance of the past for the police and their suspects is very engaging.
There are some episodes of violence but they are not gratuitous or too graphic. The climax of the subplot about Tom's past is action packed and dramatic!
The Lies She Told is the third book I have read and loved by this author. I have previously reviewed The Day Henry Died and She Saw What He Did by Lynda Renham.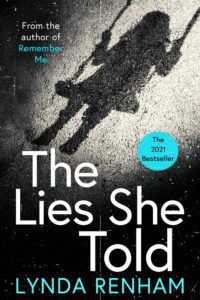 The Lies We Told book blurb:
Life in the village of Stonesend is pretty uneventful, that is until Detective Tom Miller is transferred there following a personal tragedy. He is not greeted well by local police officer, Beth Harper, who feels he is not up to the job. The day of his arrival, Kate Marshall, a teacher at the local school, is beaten in her own home and left for dead.  The villagers are left in a state of shock.  Was it a random attack, or something more personal?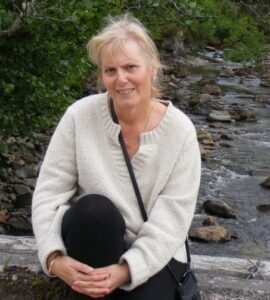 Lynda's Bio:
Lynda Renham is author to many popular romantic comedy and gripping psychological thriller novels. She lives in Oxford, UK. She has appeared on BBC radio discussion programs and is a prolific blogger, Twitter and when not writing can usually be found wasting her time on Facebook.
Social media links:  www.renham.co.uk  Twitter: @lyndarenham