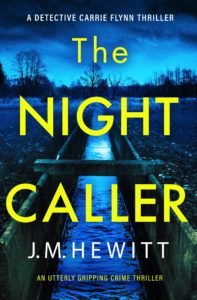 A murderer is loose on the streets of Manchester. Nicknamed The Pusher, he is responsible for the deaths of several gay men before changing his victim type to those with unpleasant pasts.
The police speculate that there are in fact 2 killers as the choice of victim has changed, that the original Pusher became a victim of the new one who is seeking revenge on society's evil.
Jordan disappears one night and it is believed that he ended up in the canal. No body is found and his mother Emma is distraught. Jordan does not fit in with either victim type so the police are confused. Neighbour Jade knows things about Jordan but is keeping quiet. Secrets begin to unravel, leading to shocks for his mother.
Lead police officer Carrie Flynn has her own demons to face. Her whole life has been dominated by an unsolved crime and she joined the police in order to find the person responsible for destroying her family and happy childhood.
The narrative style of this book is non linear and I personally felt that this made the book seem a little disjointed. However, I believe this was the effect that author J.M. Hewitt was trying to achieve as it leaves the reader making the same realisations as the characters in the book and helps us to identify with them.
The emotional impact on Emma is almost painful to read as a mother myself. The despair and fear feels so raw and is well written. Equally good is the anguish faced by Jade as she struggles to deal with past events and reconcile them with her friendship with Emma.
Most of the book is written from the third person perpective so we see how Emma and Jade cope with the revelations about Jordan, as well as the how the police are responding to developments in the case. We do see the occasional first person viewpoint from the Pusher which makes him even more mysterious!
The Night Caller focusses more upon the emotional impact on Jordan's family rather than on the police investigation. This has the effect of making it more personal but means we don't get to know the police characters very well. The big reveal about Carrie's past comes at the end of the book and sets up for future books.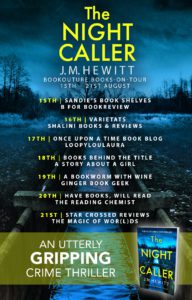 Title:         The Night Caller
Author:     J.M. Hewitt   
Publication Day: 15/08/19
Buy Links :
Description:
Detective Carrie Flynn has spent twenty years searching for her little sister, who was kidnapped and never found. The worst part for Carrie is that she was with Hattie on that hot summer day. Carrie saw her sister's abductor, but she was just a little girl herself, and remembers nothing. She will never forgive herself for letting Hattie down.
When the chance came to join the police force, Carrie didn't hesitate. She would solve missing person cases and fight for justice – no more families stuck in limbo, no more grieving mothers, no more sisters growing up alone… But now a serial killer is stalking Carrie's hometown of Manchester: late at night, people are going missing down at the canal. Six years, a dozen disappearances.
When another victim is taken, Carrie is sure the family is hiding something and she's determined to find out the secret behind their silence. Why does the mother not want to answer Carrie's questions? Who is the mysterious girl next door? Carrie knows that to track down the killer, she must find out everything she possibly can about the innocents they have chosen to hunt.
Carrie holds on to one fact: last year, standing by the water, she caught a glimpse of the killer, and the distinctive tattoo on his arm. He slipped through her fingers, but she won't let it happen again. She'll never stop searching, for the grieving families, for her belief in justice, and her hope that, one day, something she finds will lead her back to her lost little sister.
Can she finally solve the case that has cast a long shadow over her career and will the demons in her own past help her to catch this deadly killer?
If you love Val McDermid, Robert Dugoni or Angela Marsons you won't be able to put down this dark and twisty thriller. J.M. Hewitt will keep you guessing until the very last page.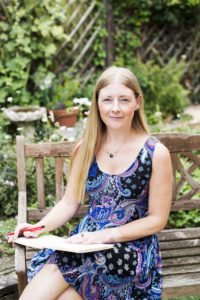 Author Bio:
J.M. Hewitt writes crime fiction and is the author of two previous crime fiction novels and has been published in two short story publications. Her work usually incorporates twentieth and twenty-first century events and far flung locations, and her novels explore the darker side of human behaviour.
In contrast to the sometimes dark content of her books, she lives in a seaside town in Suffolk with her dog, Marley.
When she was ten years old she'd read all the books she owned, all those on her mother's bookcase and everything the library had to offer. She decided the only course of action to take was to write her own stories. Thirty years later, she is still writing them.
Author Social Media Links: