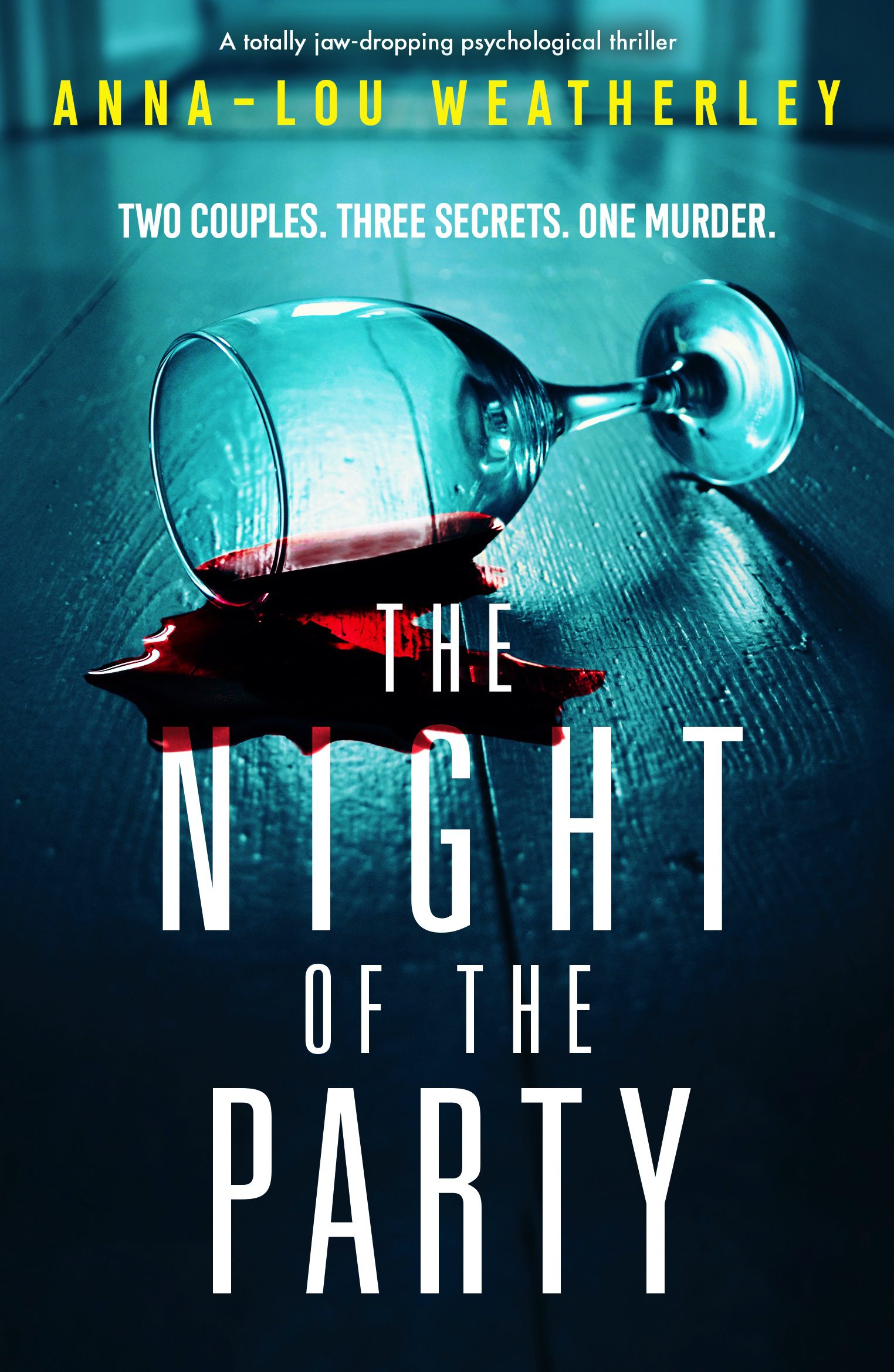 Evie and Tom Drayton are hosting a dinner party for their best friends. Their teenaged children go out for the night. Brandon returns home. Libby does not…
The Night of the Party is a psychological thriller with hints of police procedural. I believe this is part of a series featuring Dan Riley, a detective. However, it is the first book I have read from this author, and works well as a stand alone novel.
Libby Drayton is the apple of her mother's eye but harsh truths are uncovered when she is found murdered. She was a cruel, ruthless manipulator who threatened the stable lives of friends and family, a trait well hidden from her mum. This means there are plenty of suspects and twists and turns as events unfold.
The book is written from multiple third person perspectives in the present day but also Libby's point of view from the past. There are also chapters written in the first person viewpoint of the lead detective Dan Riley.
I really enjoyed the multiple plot developments and became thoroughly engrossed in the story and characters. Dan is a great detective character and seeing his perspective allows us to follow his investigation alongside him.
The Night of the Party was a very enjoyable psychological and crime thriller and I loved the lead detective as well as the carefully crafted plot.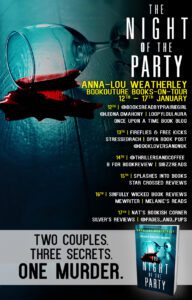 The Night of the Party: A totally jaw-dropping psychological thriller by Anna-Lou Weatherley
About the book
Two Couples. Three Secrets. One Murder.
In a beautiful house surrounded by woodland, the Drayton family and their dearest friends are enjoying dinner together. The wine is flowing, the meal has been lovingly prepared, and it's going to be an evening none of them will ever forget…
A doting mother with a manipulative daughter.
A loving husband lying to his family.
A close friend keeping a shocking secret.
A beautiful girl who will be dead by the end of the night.
A totally unputdownable and nail-bitingly tense psychological thriller with an explosive double twist that will leave you reeling. Fans of Lisa Jewell, Gillian McAllister and Lucy Foley will be hooked on The Night of the Party.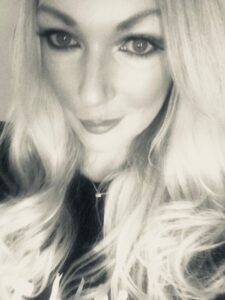 About the author
I was born in Hampshire but grew up in London where I still live today with my two children. I was originally a dancer who re-trained after a 'disco accident' in Ibiza to become a journalist – I've even won some awards, though I don't like to talk about them – ha! I've been a women's lifestyle writer for over fifteen years and am the former editor and acting editor of the fabulous J-17 magazine and Smash Hits respectively and have written for all the major glossies including Grazia, Company, Marie Claire and More, where I was their resident tell-it-like-it-is advice columnist – loads of fun! I've also written for NME, Loaded and Front magazine (I can be down with the lads too!).
During my journalistic career I've seen and done some amazing stuff, highlights include becoming a nun (for a day), rally racing with the late, great Colin McRae, bunjee jumping off a 350 ft bridge in designer heels, whiskey tasting for a week in Kentucky (don't remember much of that) and hanging out with all manor of A-list celebrities (er, Take That and Jordan, anyone?).
After I had my son I started to write novels (having children does strange things to a person) and had my first young adult novel, Ibiza Summer, published in 2004. My first adult novel (it is a little racy) Chelsea Wives was published in 2012, followed by Wicked Wives in 2013.
When I'm not writing, which isn't often, I like to hang upside down on a pole – I'm a qualified pole fitness instructor, and drink fancy wine (though not necessarily at the same time, that woud be dangerous). I adore creating exciting, three dimensional, glamorous and flawed characters against a backdrop of exotic locations. Revenge, sex, sin, glamour, excess, crime and intrigue is my speciality. My next novel, title to come, promises all the above and more!
Author social media
Buy links