Lissa has a terrible home life, neglected by her parents. But she accepts and copes with this until her school life is ruined by the arrival of a bully. She decides to free herslef from her misery by killing the bully but can she get away with it and what lessons will it teach her for the future?
The Nurse is a mix of psychological thriller, domestic drama, and crime thriller.
The book is written from the first person perspective of Lissa so we are instantly aligned with her despite her murderous intentions. Aged just 10, she has endured terrible neglect from her parents. This abuse has made her self reliant and so when confronted by a bully she knows she has to take action herself rather than relying on an adult's help.
Moving forward through the years, Lissa is forced to rely on her wits and made difficult decisions to protect herself. Although Lissa commits terrible things, I couldn't help but like her for her inner strength. Her chosen career as a nurse puts her in contact with the public and that instantly put me on edge as I worried who would offend or frustrate her next.
The writing style is easy to read and the plot twists just keep coming! I thought the pace was a good speed and suited the book's content and the character development of Lissa.
The Nurse is a tense and enthralling book about a deeply traumatised child who becomes a dangerously flawed adult.
The Nurse
Do No Harm…
Bullied, overlooked and under-appreciated, Lissa McColl learns at an early age to do very bad things.
As a nurse, she is respected and valued for the first time in her life. But Lissa hates her job and the selfish, rude and inconsiderate people she has to deal with.
But being underestimated in this job had its advantages. Lissa can get close to people, find out their secrets… sometimes with deadly results…
Author bio-
Valerie Keogh is the internationally bestselling author of several psychological thrillers and crime series, most recently published by Bloodhound. She originally comes from Dublin but now livesin Wiltshire and worked as a nurse for many years. Her first thriller for Boldwood will be published in August 2022.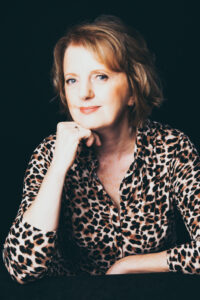 Social Media Links –