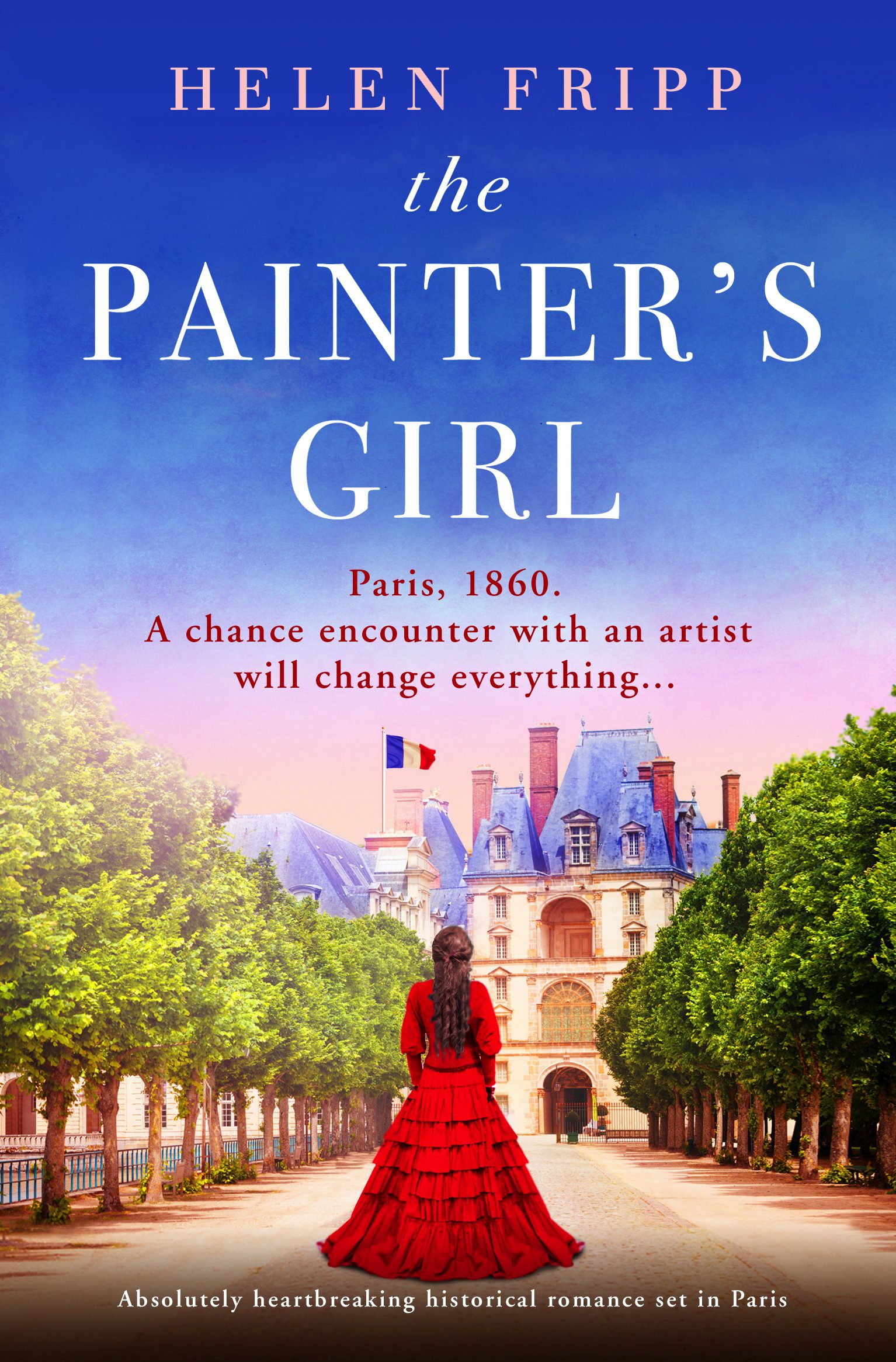 Paris in the 1860s: Mimi is poor but full of ambition. She gave up her illegitimate daughter to the girl's father but is desperate to be reunited with her. She joins a circus to make her fortune but a terrible accident changes her life again. Mimi becomes the muse for artist Manet but could the situation with her daughter pull them apart?
The Painter's Girl is an historical novel set in Paris in the 1860s.
Mimi is bold and determined. She has faced the injustice of being poor with an alcoholic mother and was adamant that her daughter would escape the slums. But her heart has never fully healed and she is anxious to find Colette again and be a proper mother.
There is plenty of drama and significant changes for Mimi as the book's plot develops. I really liked Mimi's drive and passion as she aspires to more for herself and her child. This gave me an emotional connection to her story.
The world of Paris in the 1860s was vividly and vibrantly described. The characters also seemed realistic and alive, champing against the social, class and gender conventions of the period. I enjoyed the blending of the fictional characters with the real historical figures, and feel that the auhtor had thoroughly researched the era.
The Painter's Girl is an entertaining historical novel with an engaging and easy to like lead character.
I have previously reviewed The French House by Helen Fripp.

MEDIA PACK
The Painter's Girl: Absolutely heartbreaking historical romance set in Paris by Helen Fripp
'I want to paint you,' he whispers. In his high-ceilinged studio filled with golden light she takes in the canvases propped against every wall, the paints like jewels. She thinks of the pictures she longs to paint, of her lost little girl playing in sunlit gardens. Will she ever see her daughter again?
Paris, 1860s. For Mimi Bisset, survival is everything on the cobbled streets of the Paris slums. She tries to forget the pain of losing her daughter Colette: born out of wedlock and forcibly given away to a rich family. But Mimi's world turns upside down after a chance encounter with handsome artist Édouard Manet. Boldly posing for portraits on Manet's chaise longue, Mimi feels a wild freedom – and as Manet teaches her how to layer the vivid paints on canvas herself, a passion grows between them that breaks all the rules…
At Manet's side, Mimi is caught up in his world. They dance all night at Paris's new can-can clubs and drink absinthe at masked balls. But one day, strolling by the Seine on her lover's arm, Mimi catches a glimpse of familiar green eyes… it's Colette, with a family who Manet knew all along.
Although she's reeling that the man she loved kept such a secret from her, Mimi is filled with hope she'll finally get her daughter back. But when a terrible rumour begins to circulate about Mimi, the only place she has to go is back to the slums. Destitute, hungry and alone, can Mimi clear her name? Or will her heart shatter all over again when she loses her daughter for a second, final time?
A completely gripping and heartbreaking read that will whisk you away to 19th-century Paris. Perfect for anyone who loves Marie Benedict, Chocolat and Dinah Jefferies.
Buy links

About the author
I love delving into the past and uncovering new stories, and in my writing, the tiniest historical detail can spark an idea for a whole chapter. My female characters rail against the social constraints to which they are subject and often achieve great success, but they are of course flawed and human, like the rest of us. It's the motivations, flaws, loves and every-day lives of my characters that I love to bring life, against sweeping historical backdrops – and I will find any excuse to take off and research a captivating location or person for my next story.
My first novel is set in the Champagne region in France, and I'm currently working on my next one, set in late eighteenth century Paris. I spent a lot of time in France as a child, have lived in Paris and spent a year with my family in a fishing village in South West France, so that's where my books have ended up being set so far. Who knows where next!
Author social media