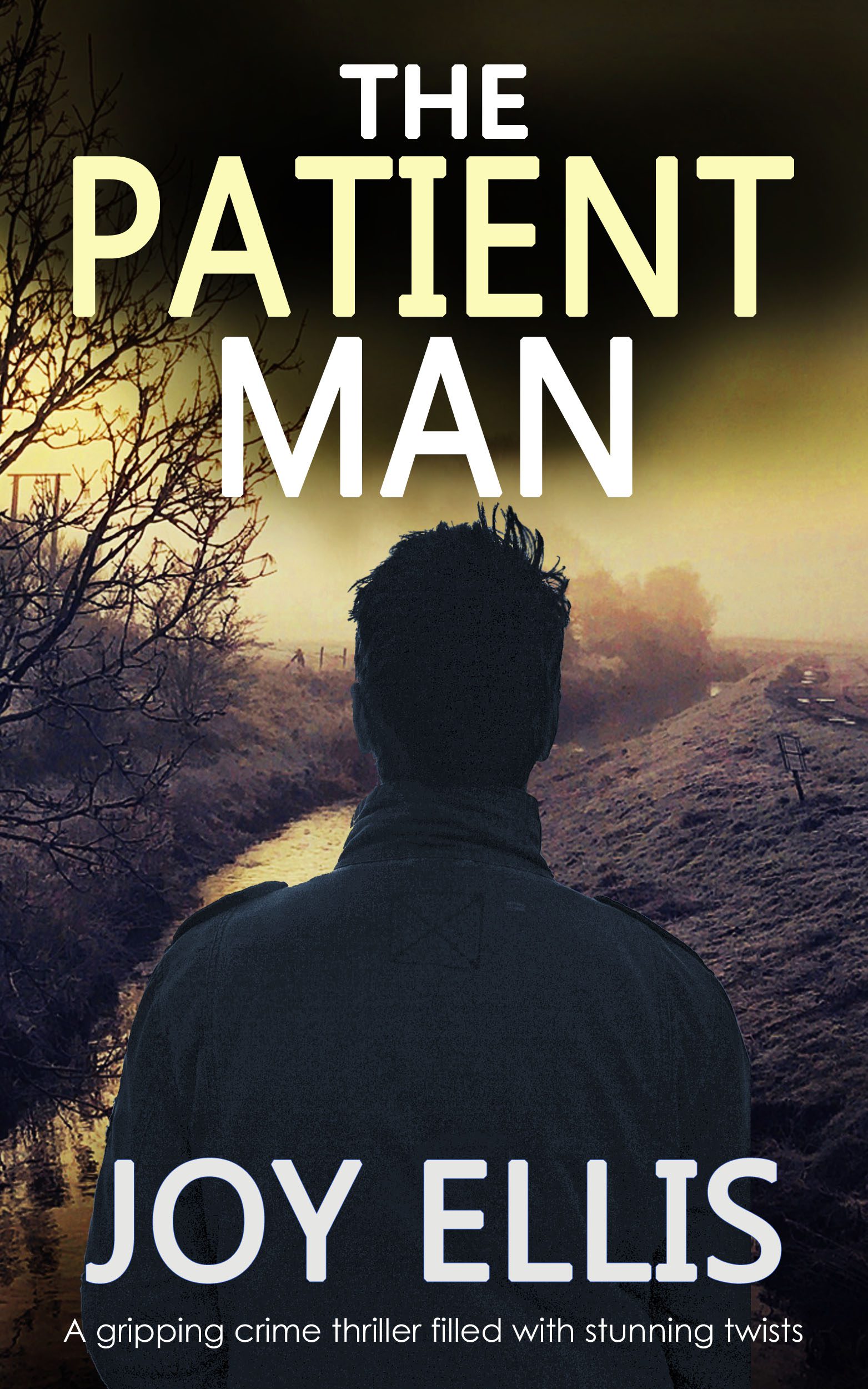 Jackman and Evans are still haunted by the murderer that got away, Alistair Ashcroft. Now he is back, taunting them again while they investigate a series of seemingly unrelated burglaries and a murder.
This is the 6th book in the Jackman and Evan series and the second that I have read (the first being book 5 The Stolen Boys). The Patient Man in the title describes Alistair as well as Jackman: both of them have waitied patiently for the conclusion of their battle of brains and strength of personality.
The police team are all brilliantly written, each with a personal life that feels believable so they appear to have greater depth than many book characters. Ashcroft's determination to damage the team and his cruel distruction of Kevin Stoner is brutally good as the plot unfolds. Once again, pathologist Rory steals every scene he is in and the humour of his discussion about the perfect murder lends a moment of lightness to the book in contrast to the fast paced action that preceeds and follows it. The peripheral characters are also written to be realistic with human complexities.
I would love to see this series made for TV and Joy Ellis' writing has the comfortable and confident style that would make it perfect for a Sunday night murder series. I don't know about the origins of Ashcroft's enmity with Jackman and Evans but it really doesn't matter because The Patient Man works well as a stand alone novel despite the obvious continuation of the plotline (book 5 had a smattering of references to previous events too) but the focus is firmly on the current case and Ashcroft's involvement.
Overall, The Patient Man was a great read and I would recommend all of Joy's books as I love her Nikki Galena series too!
THE PATIENT MAN a gripping crime thriller full of stunning twists (JACKMAN & EVANS Book 6)
From #1 best-selling author Joy Ellis, a totally absorbing mystery full of stunning twists and turns. Discover the author who's sold over two million books globally.
A MYSTERY WHICH WILL CAPTIVATE YOU FROM START TILL THE DRAMATIC ENDING
JACKMAN AND EVANS' MOST DANGEROUS ENEMY IS BACK TO FINISH THINGS OFF
The domestic bliss of Detective Inspector Rowan Jackman of Fenland Constabulary doesn't last long. His nemesis, serial killer Alistair Ashcroft, is back in town and ready to tidy up unfinished business.
Ashcroft sends a sinister text to DS Marie Evans. His opening move in what will prove to be a lethal game of cat-and-mouse. Yet for all his taunts, where is he? In a county crawling with police on the lookout for him, Ashcroft is nowhere to be found.
EVERYONE JACKMAN CARES ABOUT IS IN DANGER
Alongside the hunt for Ashcroft, normal police work must continue. The separate thefts of guns, six pigs, a thoroughbred stallion and some oil lead Jackman's crew to the notorious Lorimer family, ruled over on their farm by the fearsome matriarch Rachel.
Meanwhile, a seemingly routine break-in at the home of gun-club owner Kenneth Harcourt quickly becomes more complicated when the man long held responsible for having killed Harcourt's young daughter in a hit-and-run is shot dead in a carpark — by a sniper.
A killer is on the loose in the quiet streets of Saltern-le-Fen and he isn't going to stop at claiming one life. But why is he focusing on young Kevin, so close to promotion to detective?
A LETHAL GAME WITH A VERY PATIENT MAN
And the sniper, like Ashcroft, takes to taunting the police: they'll never catch him, they need to respect him, they shouldn't be side-tracked looking for their old adversary.
In a stunning conclusion, Jackman and Evans race against time to catch the sniper and track down their deadly adversary.
Full of twists and turns, this is a crime thriller that will keep you turning the pages until the shocking ending. Set in the atmospheric Lincolnshire Fens whose towns and isolated villages hide many dark secrets.
CAN THEY FINALLY STOP ALISTAIR ASHCROFT?
What readers are saying about Joy Ellis
"Another breathtaking thriller from Joy." Carole
"Great read from start to finish." Nerys
"Just a wonderful enjoyable read." Nicki
"A hugely compelling police procedural, with twists and turns that raise tension and suspense." Paromjit
"All the twists and turns kept me reading." Viv
"Another great book from Ms Ellis." Barbara
Perfect for fans of Rachel Abbott, Sarah A. Denzil, Robert Bryndza, Mel Sherratt, Angela Marsons, Colin Dexter, or Ruth Rendell.
THE DETECTIVES
DI Jackman leads the investigation. He is extremely smart and has a knack for bringing out the best in his diverse team. DS Marie Evans is haunted by the loss of her husband in a motorbike accident. She is fiercely loyal to her friends and colleagues.

JOY ELLIS
UK #1 BEST SELLER WITH THEIR LOST DAUGHTERS, DARKNESS ON THE FENS, THE FOURTH FRIEND, BEWARE THE PAST, FIRE ON THE FENS, AND THE GUILTY ONES
OVER 2 MILLION BOOKS SOLD!
"I was born in Kent but spent most of my working life in London and Surrey. I was an apprentice florist to Constance Spry Ltd, a prestigious Mayfair shop that throughout the sixties and seventies teemed with both royalty and 'real' celebrities. What an eye-opener for a working-class kid from the Garden of England! I swore then, probably whilst I was scrubbing the floor or making the tea, that I would have a shop of my own one day. It took until the early eighties, but I did it. Sadly the recession wiped us out, and I embarked on a series of weird and wonderful jobs; the last one being a bookshop manager. Surrounded by books all day, getting to order whatever you liked, and being paid for it! Oh bliss!
And now I live in a village in the Lincolnshire Fens with my partner, Jacqueline, a highly decorated retired police officer, and our four barking mad Springer spaniels. If I do get any spare time, which is rare these days, my one relaxation is painting, especially using soft pastels. We have been here for twenty years now and although I'll never be a true 'Yeller Belly', a native born to this county, I have adopted it as my own. I love the mists, the big skies and the endless waterways. All my books are set here on the Fens, and why not? The location is perfect for murder!"
BOOKS BY JOY ELLIS
DI NIKKI GALENA SERIES:
CRIME ON THE FENS
SHADOW OVER THE FENS
HUNTED ON THE FENS
KILLER ON THE FENS
STALKER ON THE FENS
CAPTIVE ON THE FENS
BURIED ON THE FENS
THIEVES ON THE FENS
FIRE ON THE FENS
DARKNESS ON THE FENS
HIDDEN ON THE FENS
NIKKI GALENA BOX SET, BOOKS 1-3
NIKKI GALENA BOX SET, BOOKS 4-6
NIKKI GALENA BOX SET, BOOKS 7-9
JACKMAN & EVANS SERIES:
THE MURDERER'S SON
THEIR LOST DAUGHTERS
FOURTH FRIEND
THE GUILTY ONES
THE STOLEN BOYS
THE PATIENT MAN
MATT BALLARD SERIES:
BEWARE THE PAST
FIVE BLOODY HEARTS
STANDALONE NOVELS:
GUIDE STAR
FIND JOY ON