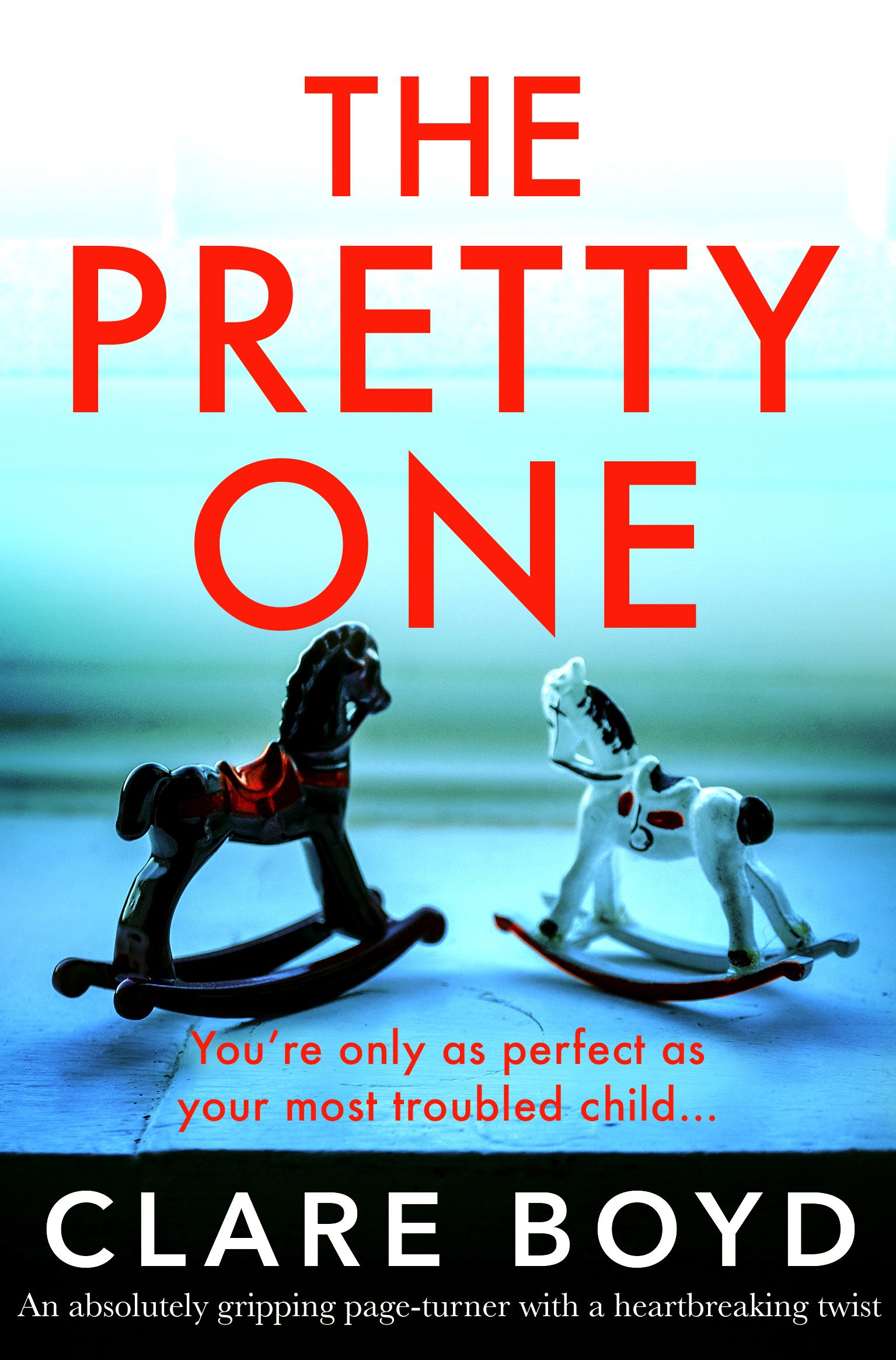 Fifteen year old Nell is spotted by a model agency scout. Her mum Anna is reluctant to allow her to join up but she wants to support her daughter's dreams. Nell's stepsister Bay is hugely jealous. Can the family survive or is the price of fame too high?
The Pretty One shows the dark side of the modelling industry as well as stepfamilies. There are psychological thriller elements but the family drama aspect drives the plot. Sibling rivalry is taken to the extreme!
The book is written from three first person perspectives: Anna, Nell and Bay. There are also chapters from 2012 when Bay arrived with the family and charting her behaviour towards Nell.
Nell and Bay have a bittersweet relationship. They love each other and are desperate for the other's approval, yet resent the very existence of the other at the same time. I had much more sympathy towards Nell as it becomes clear that Bay's behaviour is dangerous and cruel. Yet Nell's own behaviour towards their mother is typical teen and she rebels against the rules.
Anna put her own life on hold to look after her mother. She gave up the man she loved who went off to New York but she has never forgotten him. I got soooo wound up by her husband Dom who rejects all sense of responsibility, controlled by his own feelings of inadequacy and unable to parent his children or support his wife.
The modelling industry is not portrayed positively and the book contains teen drink and drugs, sexual exploitation and body shaming that is thoroughly unpleasant. Stereotypical but probably accurate 🙁
The Pretty One is an intimate study of a dysfunctional family with a strong emotional pull for the reader.
I have previously reviewed My Perfect Wife by Clare Boyd.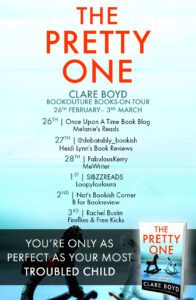 Media Kit:
Title: The Pretty One
Publication Day: 26/02/2021
Author:  Clare Boyd
BUY LINKS
Description:
Nell is the perfect child; more beautiful and more likeable and more loveable than me. If my pretty little sister never came home again, I'd finally be free from the terrible secret we share…
Anna is a wonderful mother. She gave up a career she loved to stay home with her children and her kind, polite daughters, Nell and Ivy, are a credit to her. As is Bay, her stepdaughter, whom Anna adores as much as her own two girls. But everything changes the day Anna's middle daughter's beauty catches the eye of a stranger in a café…
Quiet, sensitive Nell doesn't want to have her face on a billboard for all to see. But she knows her family desperately needs the money, and perhaps it would be nice to have her mother's full attention for the first time since Bay arrived? Could this be the escape from her stepsister's twisted games Nell has been longing for?
But the moment Nell steps in front of a camera, the devastating secret she and Bay have been keeping breaks the surface – and the bonds of this close-knit family forever. But with both Nell and Bay insisting they're innocent, can either girl really be trusted?
As Anna's perfect blended family unravels around her, she is forced to pick a side. To save one daughter, Anna must betray another. Choosing the wrong girl will be more dangerous than anyone could ever have imagined…
An unputdownable read-all-night family drama that explores the dark consequences of sibling rivalry and the heart-wrenching emotional cost of keeping secrets from those you love. Perfect for fans of Big Little Lies, Little Fires Everywhere and My Dark Vanessa.
Author Bio:
Clare lives with her husband and their two daughters in Surrey, where her little green shed at the bottom of the garden provides a haven for her writing life. Before becoming a writer, she enjoyed a career in television, as a researcher in documentaries and then as a script editor in drama at the BBC and Channel Four, where her love of storytelling took hold.
Author Social Media Links:
FACEBOOK: clare.boyd.14
TWITTER: @ClareBoydClark
INSTAGRAM: claresboyd