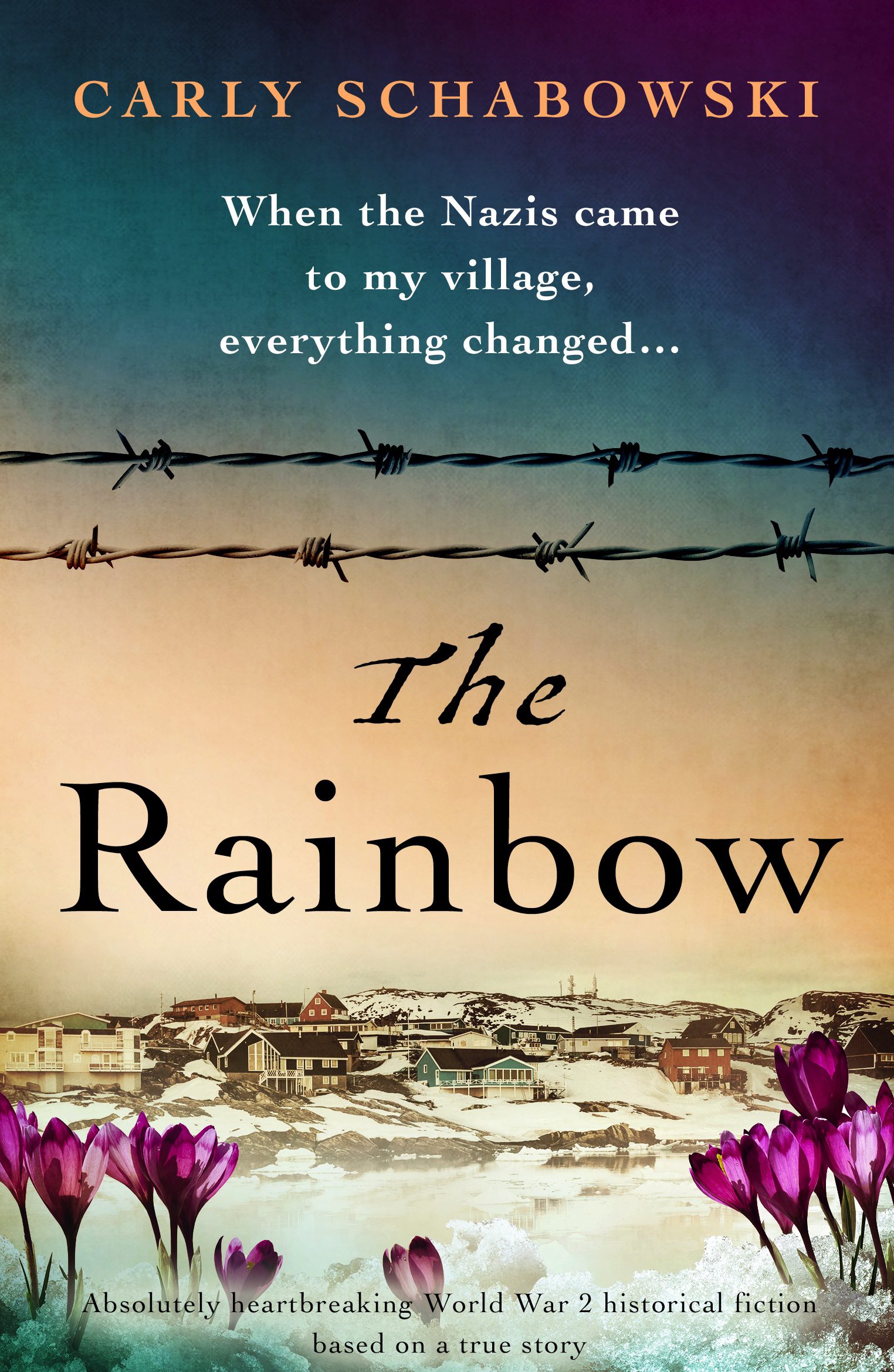 TRIGGER WARNING: this book contains violence and war crimes
2015, England: Isla visits her elderly grandparents and discovers a rainbow coloured scarf and a newspaper article in the attic which suggests her grandfather Tomasz fought for the Nazis. He now has dementia and she doesn't want to upset him so she travels to his homeland of Poland to ask his brother about the war…
The Rainbow is a dual timeline historical novel set in the 1930s and 40s as well as 2015. The book is written from multiple perspectives in the first and third person.
Author Carly Schabowski has done plenty of research based on her own family history into the situation of Poles during WW2. Many were rounded up and sent to concentration camps but some that had German heritage were forced to fight for the Nazis. This is the basis for the story arc of Tomasz, compelled to fight alongside his enemy for a regime that has invaded his homeland.
Isla is shocked to find the photo of her grandfather in Nazi uniform. She cannot reconcile the image with the man she has known her whole life. Her visit to her great uncle provides her with diaries that chart Tomasz's early life and then a second visit allows her to meet some of his old friends.
Through the diaries we learn about the cruelty of war and the desperate need to survive. There is tension as Tomasz tries to stay loyal to himself and his country but the constant danger looms over his character like a spectre. He has to make some hideous decisions and there were times when I had to put the book down and distract myself from the tragedy in the pages.
There is a section near the end which is beautifully written from Tomasz's first person perspective, as if he were talking directly to Isla and therefore us. The style is natural, conversational and really makes him come to life.
The Rainbow is a hugely emotional and fascinating book of love, grief and the fight for survival. I have previously reviewed The Watchmaker of Dachau by Carly Schabowski.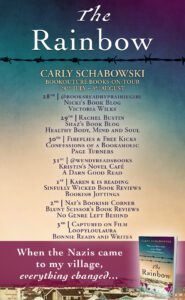 The Rainbow book description:
There, on the dusty floorboards, was a piece of paper, folded neatly. A newspaper article from 1941, written in German, alongside a faded picture of two men in Nazi uniforms staring at the camera. I was about to place it back in the box of forgotten things when something in the text jumped out at me. My breath caught in my chest. I know that name.
London, present day. Isla has grown up hearing her beloved grandad's stories about his life as a child in pre-war Poland and as a young soldier bravely fighting the Germans to protect his people. So she is shocked and heartbroken to find, while collecting photos for his 95th birthday celebration, a picture of her dear grandfather wearing a Nazi uniform. Is everything she thought she knew about him a lie?
Unable to question him due to his advanced dementia, Isla wraps herself in her rainbow-coloured scarf, a memento of his from the war, and begins to hunt for the truth behind the photograph. What she uncovers is more shocking than she could have ever anticipated – a tale of childhood sweethearts torn apart by family duty, and how one young man risked his life, his love and the respect of his own people, to secretly fight for justice from inside the heart of the enemy itself…
An heartbreaking novel of love, betrayal and a secret passed down through a family. Inspired by an incredible true story. Perfect for fans of The Tattooist of Auschwitz, We Were the Lucky Ones and The Alice Network.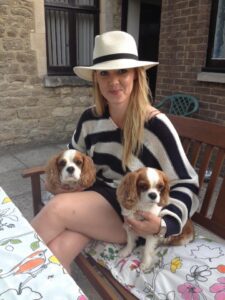 Author Bio:
Carly Schabowski worked as a journalist in both North Cyprus and Australia before returning to Oxford, where she studied for an MA and then a PhD in creative writing at Oxford Brookes University. Carly now teaches at Oxford Brookes University as an associate lecturer in Creative Writing for first and second-year English literature students.
Buy Links: