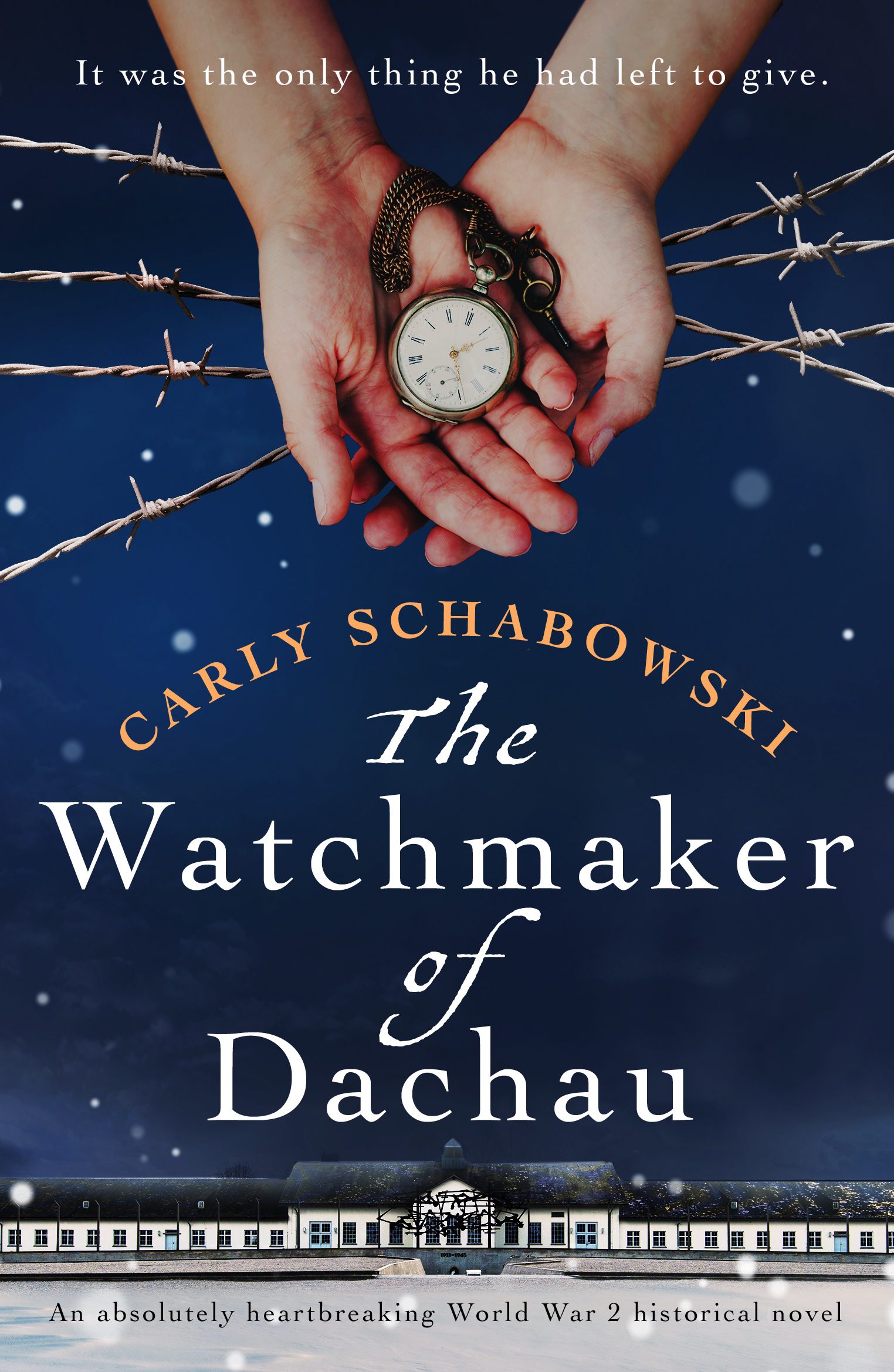 Jewish watchmaker Isaac is captured by the Nazis and transported to Dachau. His skills single him out and he is forced to work directly and personally for Becher. He befriends Anna, another Jew in the household who is serving as a maid but lives in fear of drawing attention to herself. Isaac also begins an unlikely friendship with the Bechers' son Friedrich who is blissfuly ignorant of the Nazi Final Solution…
I read The Watchmaker of Dachau in a state of trepidation and dread. There are some Holocaust atrocities included which will make your stomach churn with revulsion. However, the author shows the insidious fear that shadowed each and every encounter.
Isaac and Anna's perspective contrasts wonderfully and terribly with Friedrich's desperately unhappy childhood. They have both known love and a caring family whilst Friedrich has been indoctrinated with Nazi rhetoric but is deeply unhappy with his parents. We see another perspective, again one of love as Isaac discovers beautifully tragic letters hidden in his work shed.
Kindness, love and hope remain constant despite the devastating reality faced by the Dachau inmates. The book felt very unique to have a child's viewpoint feature heavily and the juxtaposition of Friedrich's emotional prison was just as real as the tragedy within the camp. The motif of smelling lemons being indicative of death is tragic yet poignant.
The Watchmaker of Dachau is difficult to read at times due to its powerful topic but overall it is an uplifting book and a privilege to read. The plot weaves together beautifully and I loved how the epilogue brought the strands of the story together.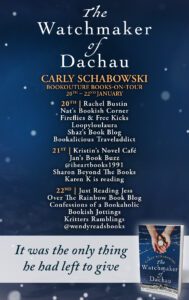 The Watchmaker of Dachau book description:
An unforgettable novel of human kindness, inspired by an incredible true story.
Snow falls and a woman prepares for a funeral she has long expected, yet hoped would never come. As she pats her hair and straightens her skirt, she tells herself this isn't the first time she's lost someone. Lifting a delicate, battered wristwatch from a little box on her dresser, she presses it to her cheek. Suddenly, she's lost in memory…
January 1945, Dachau, Germany. As the train rattles through the bright, snowy Bavarian countryside, the still beauty outside the window hides the terrible scenes inside the train, where men and women are packed together, cold and terrified. Jewish watchmaker Isaac Schüller can't understand how he came to be here, and is certain he won't be leaving alive.
When the prisoners arrive at Dachau concentration camp, Isaac is unexpectedly pulled from the crowd and installed in the nearby household of Senior Officer Becher and his young, pretty, spoiled wife. With his talent for watchmaking, Isaac can be of use to Becher, but he knows his life is only worth something here as long as Becher needs his skills.
Anna Reznick waits table and washes linens for the Bechers, who dine and socialise and carry on as if they don't constantly have death all around them. When she meets Isaac she knows she's found a true friend, and maybe more. But Dachau is a dangerous place where you can never take love for granted, and when Isaac discovers a heartbreaking secret hidden in the depths of Becher's workshop, it will put Anna and Issac in terrible danger…
A gorgeously emotional and tear-jerking read set during World War Two. Perfect for fans of The Tattooist of Auschwitz, We Were the Lucky Ones and The Alice Network.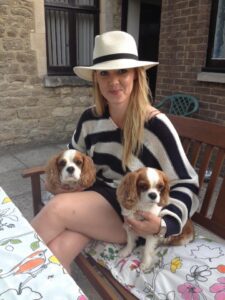 Author Bio:
Carly Schabowski worked as a journalist in both North Cyprus and Australia before returning to Oxford, where she studied for an MA and then a PhD in creative writing at Oxford Brookes University. Carly now teaches at Oxford Brookes University as an associate lecturer in Creative Writing for first and second-year English literature students.
Buy Links: